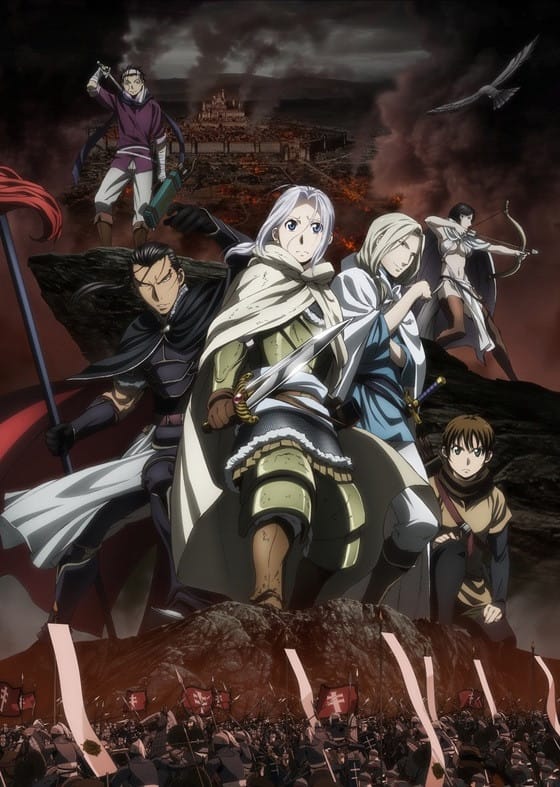 Arslan's heroic tales will get releases that are legendary, indeed.
Or something.
Yesterday, the official The Heroic Legend of Arslan anime website announced that the show's limited edition DVD and Blu-Ray releases will add anime and manga to the mix. The first four volumes will include four four-panel manga strips (one for each episode). Each strip will be joined by a short anime adaptation.
The first of eight planned volumes will hit Japanese retailers on July 23, with a suggested price of 6,800 yen ($56.96 USD) for the DVD edition and 7,800 yen ($65.34 USD) for the Blu-Ray. The final volume, which includes episodes 23 through 25, is scheduled for a February 24, 2016 release.
Odd-numbered volumes will bundle the "Pars Military Official Resource: Strategy Meeting Kit," which includes the first volume's "Strategic Point Map." Even-numbered volumes will ship with drama CDs that were supervised by Arakawa.
A 30-second commercial for the first Blu-Ray began airing on Japanese TV yesterday. You can check it out below:
The Heroic Legend of Arslan began airing on April 5. FUNimation announced that they licensed the series on April 2, and currently streams the show as it airs in Japan.
Source: Anime News Network