This year, Neon Genesis Evangelion will celebrate its 20th anniversary. The series was a major influence on anime as we know it today, and continues to remain relevant in the modern market.
As part of their celebration of Evangelion's platinum anniversary, Khara is partnering with internet café chain Space Create. Space Create will host a promotional event, called "The 1st Impact."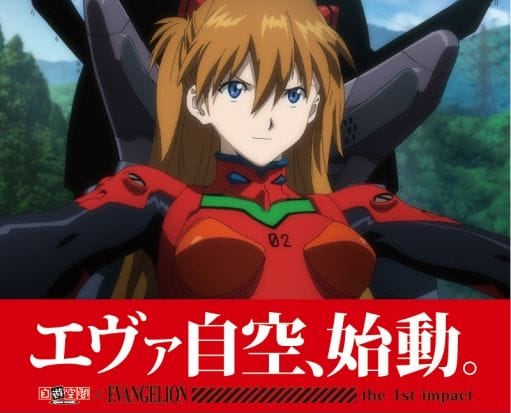 The first phase of The 1st Impact will focus on fiery German pilot Asuka. Customers who spend 600 yen ($5.00 USD) on food or beverages will receive a scratch card.Each card contains a prize, which ranges from 50 yen off a future visit, to Asuka-themed smart phone stands.
The full prize list is as follows:
A-Rank Prize: Asuka Smartphone Stand (1,700 Winners)
B-Rank Prize: Asuka Melamine Cup (1,700 Winners)
C-Rank Prize: Asuka Clear Card (5,000 Winners)
D-Rank Prize: 50 Yen Food Discount
In addition to the scratch-off prizes, fans can submit three "S-Rank" prize tickets for an entry to win one of 19 limited-edition tapestries.
Space Create will also sell limited-edition membership cards printed with a unique piece of Asuka artwork. Each location will receive only 200 cards.
The campaign will run through May 31, 2015.
Source: Crunchyroll, Jiqoo