The studio that brought anime legends to life is making an appearance at this year's Anime Expo!
Earlier today, Kyoto Animation revealed that they will attend Anime Expo. The announcement was made in an English section of the site that reads as follows:
Do you love "Love, Chunibyo & Other Delusion", "Free!-Iwatobi Swim Club","Beyond the Boundary" and "Sound! Euphonium" so much that you want to be with them all the time?
Well then, come to the Kyoto Animation booth! Many goods that might become your favourites are waiting for you here!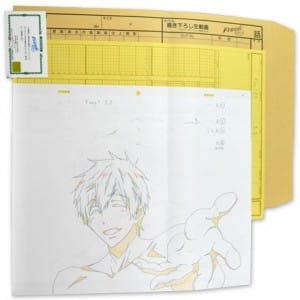 The studio will maintain a booth in the Dealer's Room, where they will offer merchandise based on the company's recent releases. Highlights include:
Free! Illustration WORKS vol.2 (Art Book), $58
Free! Life-size poster and Ending Animation Book -Makoto version- (Art Book), $69
Free! and Free! Eternal Summer COMPLETE BOOKS set (Art Books), $81
Free!-Eternal Summer- Hand-Drawn "Clean-ups" -Makoto Tachibana-(Production Art), $58
Love, Chunibyo & Other Delusions! Illustration Work Lite (Art Book), $17
Beyond the Boundary Illustration Works (Art Book), $35
Beyond the Boundary Creator's Message Book (Companion Book), $17
At the moment, no further details on Kyoto Animation's presence at Anime Expo are known.
Source: Kyoto Animation Website