One James Cameron movie, coming right up (giant blue cat people need not apply).
The Hollywood Reporter revealed that Sin City director Robert Rodriguez is currently in negotiations to direct the live-action Battle Angel Alita film. The working title on the project is Alita: Battle Angel.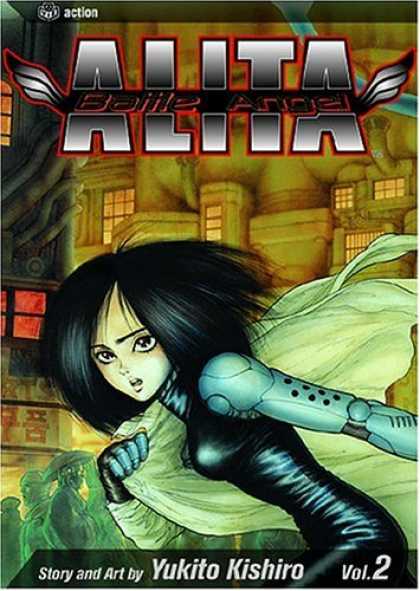 When asked about the talks, Cameron stated that "Robert and I have been looking for a film to do together for years, so I was pumped when he said he wanted to do Battle Angel […] He's very collaborative and we're already like two kids building a go-kart, just having fun riffing creatively and technically. This project is near and dear to me, and there's nobody I trust more than Robert, with his technical virtuosity and rebel style, to take over the directing reins. We're looking forward to learning a lot from each other while we make a kick-ass epic."
James Cameron (Avatar, Titanic) and Jon Landau (Avatar, Titanic) will produce the film. Laeta Kalogridis (Shutter Island) is wrote a script for the feature.
James Cameron currently holds the film rights to Battle Angel Alita. The filmmaker is supposedly a fan of the property, though he was waiting for CGI technology to advance far enough to produce an acceptable adaptation. Last year, Cameron reaffirmed that he won't work on Battle Angel Alita until he finishes work on the sequels to Avatar.
Source: The Hollywood Reporter