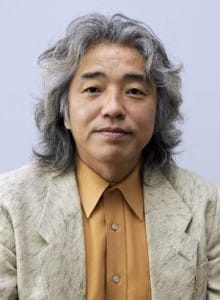 Sad news hit today,a s we say goodbye to another creator.
Manga creator Jinpachi Mori passed away on November 21, at 7:24AM. He was 57.
Mori succumbed to esophageal cancer, which was caused by Barrett's esophagus. He first revealed that he was fighting the disease in July 2014.
Mori was born in 1958, in Sasebo, Nagasaki. He graduated from Nihon University College of Art, and went on to write for various magazines. He launched his first manga, Kasai no Hito in the pages of Shogakukan's Big Comic Original in 1988. The series would go on to receive a 1993 live-action adaptation.
His other manga titles included:
Benkei in New York (N.Y. no Benkei)
Nozomi
Saiban'in no Megami
Tsuchi no Ko
Tajikarao
Viz Media released Benkei in New York in 2000, as part of its Pulp anthology magazine.
Mori was an outspoken critic of the strengthening of Japanese juvenile law. He encouraged social and community-based rehabilitation of delinquents. His final work, Kasai no Hito kara Kimi e no Yuigon: Sasebo Kōichi Dōkyūsei Satsugai Jiken to Shōnen-hō, which explored the history of Japanese juvenile law.
Source: Anime News Network