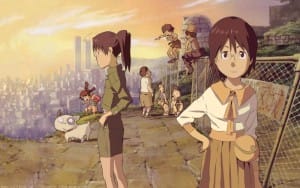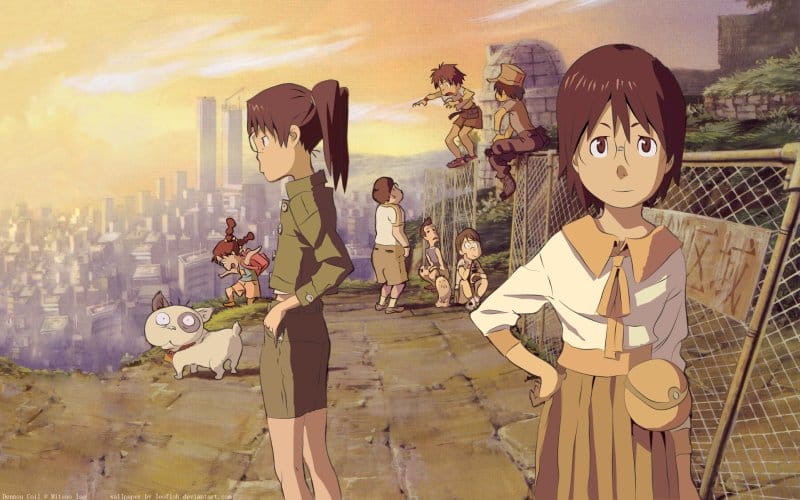 Finally, the long-requested classic is coming to North America!
Earlier today, Section23 Films unveiled their June 2016 release calendar. In the lineup, the company revealed that Maiden Japan will release 2007 series Den-noh Coil (Denno Coil) on June 28. The release will ship on DVD and Blu-Ray formats in both dubbed and subtitled formats.
Den-noh Coil is an original series from studio Madhouse. The title was helmed by Mitsuo Iso, with Takeshi Honda (Millennium Actress, Blue Submarine No.6) providing character designs. Toshiki Inoue (Chaos;HEAd, Ninja Scroll (TV)) was in charge of series composition.
Maiden Japan describes the series as follows:
Yuko "Yasako" Okonogi and her little sister Kyoko can't remember a time when they weren't looking at the world through their digitally augmented glasses. After all, e-space, a series of world-wide overlays of images and information, is where their virtual dog Densuke lives, and like many kids, the girls rarely take their glasses off. But when their family moves to Daikoku City, the e-space suddenly seems different. Yasako's new classmates are involved in hacking, and the urban legends about dangerous entities hidden in the programming become much more believable when she learns that one of their friends may have died chasing one. Scariest of all, Yasako has missing memories from the last time she was in Daikoku City. Did something happen to her? And did it happen in our world or one that shouldn't even exist? To find out, she'll have to take a journey through the digital looking glass and learn the shocking secrets of Den-noh Coil!
Source: Anime Herald