Wagakki Band burned the house down at the Budokan!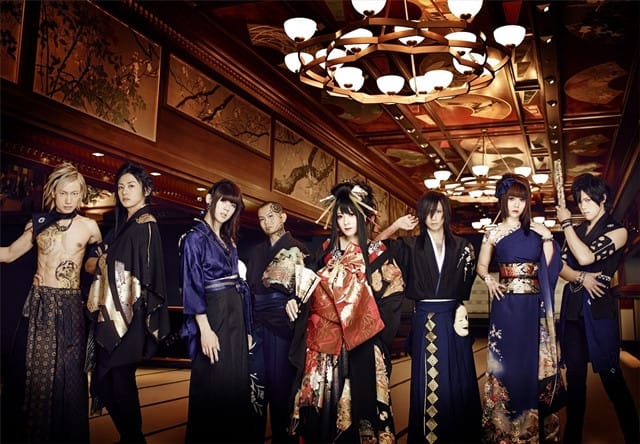 On January 6, Japanese rock group performed at Japan's world-famous Budokan arena. The show, which sold out in mere minutes, boasted an impressive 27-song set list by the group. Numerous fan favorites, such as Senbonzakura, were included in the lengthy lineup.
Music label Avex plans to release the concert on DVD and Blu-Ray on March 23. To promote the title, Avex released a six-minute sample from the concert, which highlights Hanafurumai, from Wagakki Band's Yasouemaki album.
For fans who find the song familiar, Hanafurumai was featured in Namco Bandai's Taiko no Tatsujin arcade game.
https://www.youtube.com/watch?v=FQLBaPF0rgs
Wagakki Band is an eight-member group, led by shigin singer Yuko Suzuhana. The group blends traditional rock music with traditional Japanese instrumentation, and features a vocalist who recites traditional poetry.
In addition to their appearance in Taiko no Tatsujin, Wagakki Band performed the opening and closing themes for the Samurai Warriors anime series. Last year, the group performed at Anime Expo 2015, along with virtual idol IA.
Wagakki Band is slated to return to North American shores on March 14, when they play at New York's Irving Plaza. And, as luck would have it, we're giving away five pairs of VIP tickets to the show!
In addition to the video, Avex also released the concert's DVD & Blu-Ray box art, which you can check out below:
Source: Official Wagakki Band Website