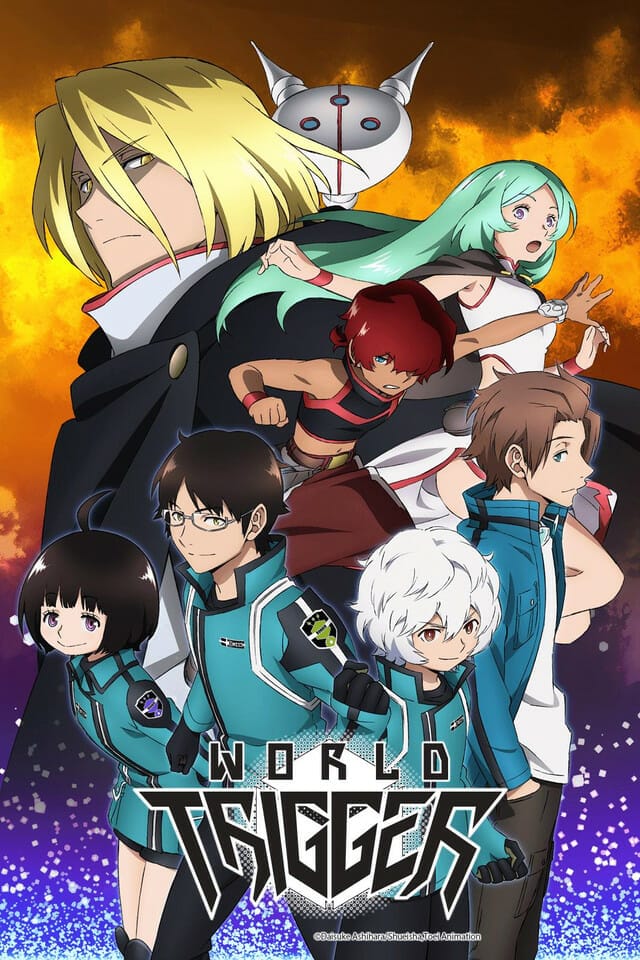 Mikado City's about to get a few new faces!
Earlier today, Toei Animation announced the core English cast members for World Trigger's dub. The series will cast the following:
Osamu Mikumo: Brian Doe
Yuma Kuga: Cathy Weseluck
Chika Amatori: Caitlyn Barstow
Yuiji Jin: Andrew Francis
Replica: Marco Soriano
Last year, Toei screened the first three dubbed episodes of World Trigger at Anime Expo. Toei Animation commissioned the dub for the show's first six to seven episodes.
World Trigger is based on Daisuke Ashihara's manga of the same name. The series, which premiered on October 5, 2014, was directed by Mitsuru Hongo (Outlaw Star, Shamanic Princess) at Toei Animation. The team of Hitomi Tsuruta and Toshihisa Kaiya provided character designs, while Hiroyuki Yoshino (Accel World, Macross Frontier) took charge of series composition.
The show's second season kicked off in Fall 2015, and ran through April 3. The show is available in its entirety on Crunchyroll.
Source: Facebook (Toei Animation)