The world's most amazing uniform is joining the Crunchyroll family!
Earlier today, Crunchyroll started streaming two Unico anime movies. Both The Fantastic Adventures of Unico and Unico in the Island of Magic are available to viewers in the United States and Canada.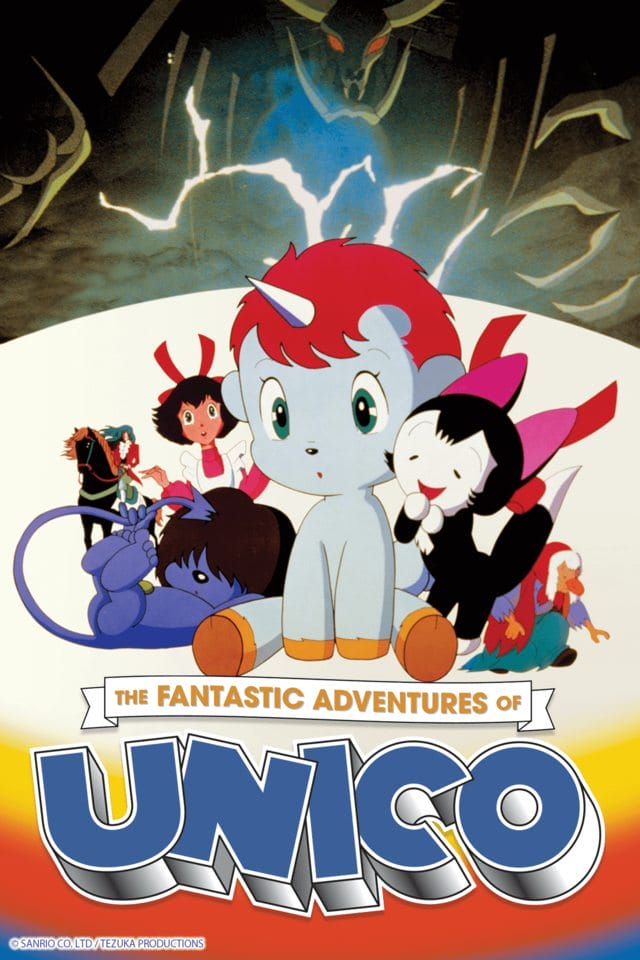 The Fantastic Adventures of Unico is a 1981 film from Madhouse. Toshio Hirata directed (Barefoot Gen, Pet Shop of Horrors) the project, while Masaki Tsuji (Cutey Honey, Sazae-san) wrote the screenplay.
Crunchyroll describes the film as:
Unico the Unicorn has the amazing power to make anyone he meets happy. Whether it's because of his personality or the powers of his horn, no one knows. However, the gods become jealous of Unico, thinking that only they should be able to decide or allow people to be happy. Unico is banished to the Hill of Oblivion, and the West Wind is ordered to take him there. She can't stand giving this fate to Unico, so Unico's adventures begin, as the West Wind takes him from one place and time to the next, in a never ending journey to escape the wrath of the gods.
Unico in the Island of Magic is the 1983 sequel, which was also animated by Madhouse. Moribi Murano (Moomin, Ogawa no Medaka) directed the project and wrote the script.
Crunchyroll describes the feature as follows:
Unico the unicorn has the amazing power to make anyone he meets happy. In this adventure, Unico finds himself with a new friend, a young girl named Cherry. However, Cherry's long lost older brother Toby has finally come home, and is now a misguided apprentice to an insane (and not human) magician named Kuruku. When Cherry's parents get turned into weird, almost zombie-like dolls called living puppets, she and Unico start a quest to the very ends of the earth to get her parents and brother back before Kuruku takes over the world.
Both films are based on Osamu Tezuka's manga of the same name. Discotek Media acquired both films, which they currently offer on DVD as a double feature.
Source: Crunchyroll