Note: Though this news did come from a reliable source, we're still tagging this as a rumor until we hear more concrete details.
On Friday, Jeff Sneider revealed that Warner Brothers is courting Star Trek Beyond director Justin Lin to helm the long-dormant Akira film. As of press time, details are still unknown. (Note: video contains strong language)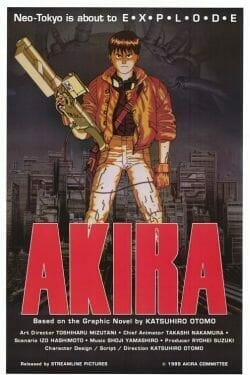 Last year, Marco J. Ramirez (Orange is the New Black, Daredevil Season 2) was hired to pen a new draft of the script. Andrew Lazar and Leonardo DiCaprio's Appian Way will produce the feature, with Drew Crevello and Nik Mavinkurve overseeing production for Warner Brothers.
Justin Lin has been active in the film industry since 1997. He made his solo directorial début in 2002, with the critically acclaimed Better Luck Tomorrow. Since then, Lin has taken charge of numerous high-profile titles in film and TV, including the Fast and the Furious franchise, True Detective, and Community. Sneider notes that Lin's only known active project at the moment is Space Jam 2.
Akira has bounced in and out of the headlines since Warner licensed the film rights for Katsuhiro Otomo's original manga in 2008. Since then, the movie has seen numerous writers attached to the project, including Gary Whitta, Mark Fergus, Hawk Ostby, Albert Torres. Similarly, the film was originally slated to be directed by Ruairi Robinson.
The adaptation came its closest to full production in 2011, when it was greenlit for production, which would begin in early 2012. Jaume Collett-Serra (House of Wax) was pegged to direct, while actors Garrett Hedlund, Kristen Stewart, Ken Watanabe, and Helena Bonham Carter were in various stages of negotiations. Production was killed in January 2012 with Warner citing a combination of casting, script, and budgetary issues.
Jeff Sneider is an entertainment reporter, who has previously contributed to Variety and The Wrap.
Source: Dark Horizons (Thanks, Daniel Zelter for the tip!)