The mind games and parties of geniuses are slated to end on September 1.
Netflix announced that they will de-list several features from Studio 4°C on September 1. The following will be pulled from Netflix's streaming service:
Genius Party
Genius Party Beyond
Mind Game
Princess Arete
TV series Tweeny Witches will also leave the service on September 15. All four titles were originally added to Netflix in August 2015, following an announcement on Studio 4°C's Twitter account.
Mind Game is a 2004 film based on Robin Nishi's manga of the same name. The film, which was directed by Ping Pong director Masaaki Yuasa, is known for its unique visual style, which mixes several disparate animation styles. The feature won numerous awards, including 2005's Mainichi Film Award and the Animation Division Grand Prize at 2004's Japan Arts Media Festival. Numerous directors, including the late Satoshi Kon, praised the film.
Genius Party is an anthology of short animated films. It's an ensemble piece, which features contributions from several prominent directors. Notable directors include Shinichiro Watanabe, Shoji Kawamori, Masaaki Yuasa, and Mahiro Maeda.
Princess Arete is a 2001 film, based on Diana Coles's The Clever Princess. The film, which was directed and written by Sunao Katabuchi (Black Lagoon, In This Corner of the World), is celebrated as one of the most successful animated feminist works in Japan.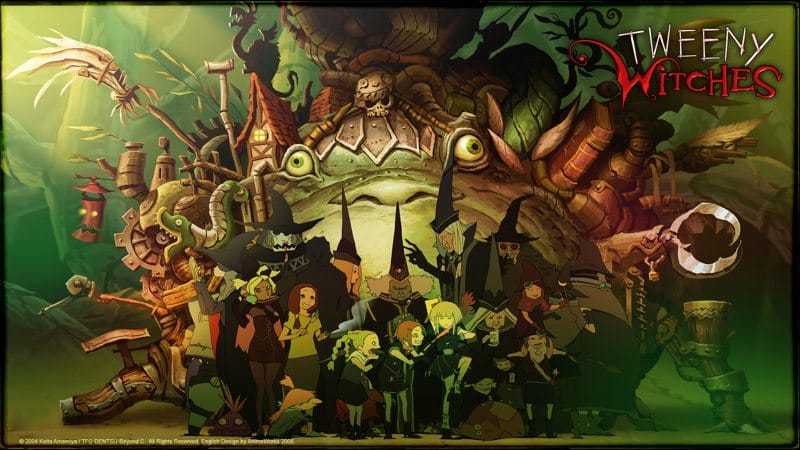 Tweeny Witches (Mahou Shoujo Tai Arusu) is an original project, which aired in the spring 2004 broadcast season. The title was a collaborative work, with a dozen credited directors, and a script by Shinji Obara (Samurai Champloo). Daisuke Nakayama (Dragon Age: Dawn of the Seeker) provided character designs for the project.
Source: Twitter (WTK)