When traveling across the wastelands of Mars, one needs to be willing to travel from dusk, to dawn, to an unfortunate Jem reboot.
Last night, entertainment publication Variety reported that actress Eiza González was cast in James Cameron's upcoming Alita: Battle Angel film. As of press time, González's role is still unknown.
Eiza González has been active in the entertainment industry since 2007. In 2003, she studied acting at at Mexico City-based school M & M Studio, which is run by actress Patricia Reyes Spíndola. A year later, she was accepted into famed Mexican acting school Centro de Educación Artística, which is run by TV network Televisa.
At age 16, González was cast as Lola in a remake of children's telenovala Floricienta, Lola…Érase una vez. The show hit TV networks across Latin America and the United States in 2007. In 2008, she was cast as Jessica in the Spanish dub for Horton Heara A Who. González held two more major TV roles, Clara Molina in Sueña conmigo (2010) and Nikki Brizz Balvanera in Amores verdaderos (2012), before moving to the United States.
Since then, she's gone on to star as Santanico Pandemonium in From Dusk till Dawn: The Series, and Sheila "Jetta" Burns in the 2015 Jem and the Holograms film.
Previously, we reported that six actors either signed on, or are in talks to perform in the film:
Alita: Rosa Salazar (Confirmed)
Lead Male (Unnamed): Keean Johnson (Confirmed)
Doctor Dyson Ito: Christoph Waltz (In Talks)
Zapan: Ed Skrein (Confirmed)
Vector: Mahershala Ali (In Talks)
In addition, Jackie Earl Haley will play "a monstrous cyborg in a villain role that will call for plenty of CG and greenscreen."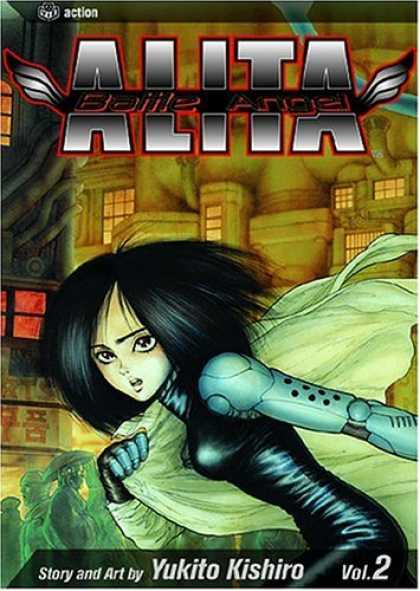 Alita: Battle Angel will hit theaters on July 20, 2018. Filming begins in October.
Collider describes the movie as:
Based on the manga series by Yukito Kishiro, Battle Angel takes place in the 26th century and tells the story of an amnesiac female cyborg who is rescued from a scrapyard by a doctor, rebuilt with no memory of her previous life excepting her kickass martial arts skills, and becomes a bounty hunter tracking down vicious criminals. Salazar has a pretty impressive resume for an up-and-coming actress, especially for only having been on the scene for the last five years, and after a notable turns in Insurgent, The Scorch Trials, and the wonderful FX comedy Man Seeking Woman she's become a name to watch. Now, she's landed what could be her breakout role.
Robert Rodriguez (Desperado, Sin City) was hand-picked by Cameron to direct the project, which features both James Cameron and his Lightstorm Entertainment partner Jon Landau as producers. According to Collider, Rodriguez is working from Cameron's original script, though he's likely to "punch it up with his own style." Cameron commented on the collaboration:
Robert and I have been looking for a film to do together for years, so I was pumped when he said he wanted to do Battle Angel," stated Cameron. "He's very collaborative and we're already like two kids building a go-kart, just having fun riffing creatively and technically. This project is near and dear to me, and there's nobody I trust more than Robert, with his technical virtuosity and rebel style, to take over the directing reins. We're looking forward to learning a lot from each other while we make a kick-ass epic.
Source: Variety (Thanks to Daniel Zelter for the tip!)