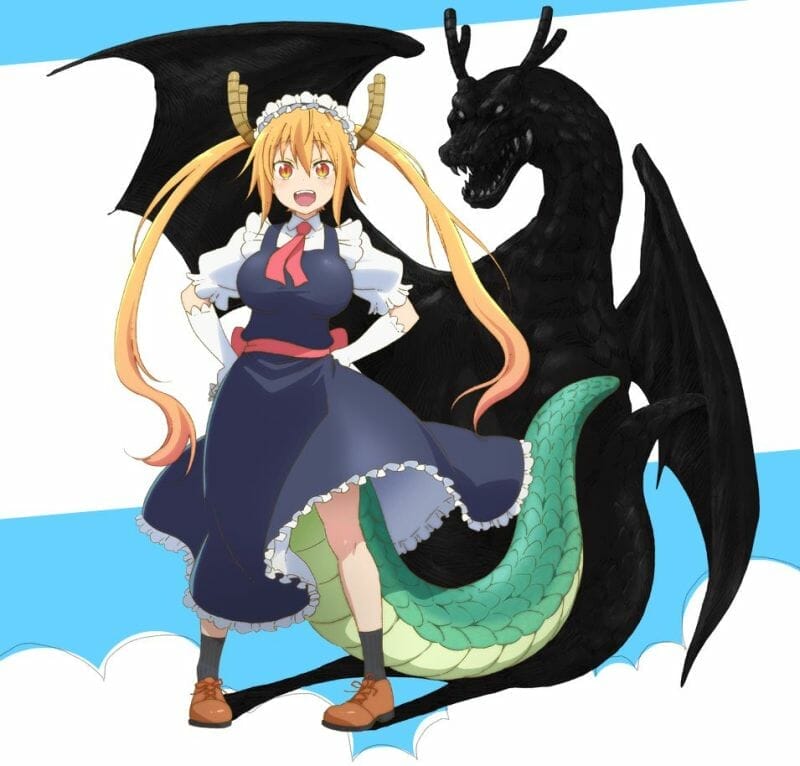 Miss Kobayashi's circle of friends continues to grow.
Earlier today, the official Miss Kobayashi's Dragon Maid anime website updated with a pair of casting announcements. The following will join the show's cast:
Fafnir: Daisuke Ono
Makoto Takiya: Yūichi Nakamura
The series will debut on Tokyo MX, ABC, and other channels in January 2017.
Miss Kobayashi's Dragon Maid is based on Coolkyoushinja's (I Can't Understand What My Husband Is Saying) manga of the same name. Yasuhiro Takemoto (Lucky Star, Amagi Brilliant Park) will direct the series, which will feature character designs by Miku Kadowaki (Beyond the Boundary, Amagi Brilliant Park). Yuka Yamada (Yuka Yamada, Umi Monogatari) is in charge of series composition.
Other confirmed crew members include:
Art Director: Mikiko Watanabe
Color Design: Yuka Yoneda
Small Setting: Shuchiku Uniformitarian
Sound Director: Yota Tsuruoka
Music: Masumi Ito
Music Production: Lantis
Opening Theme Song: fhana
Ending Theme: Female Leads as Choro-gonzu
The confirmed voice cast includes:
Kobayashi: Mutsumi Tamura
Tohru: Yūki Kuwahara
Kanna: Maria Naganawa
Eruma: Yūki Takada
Rukoa: Minami Takahashi
The show will hit Tokyo MX, ABC, and other Japanese TV networks in January 2017.
Seven Seas currently distributes the Miss Kobayashi's Dragon Maid manga in North America. They describe the title as:
Miss Kobayashi is your average office worker who lives a boring life, alone in her small apartment–until she saves the life of a female dragon in distress. The dragon, named Tohru, has the ability to magically transform into an adorable human girl (albeit with horns and a long tail!), who will do anything to pay off her debt of gratitude, whether Miss Kobayashi likes it or not. With a very persistent and amorous dragon as a roommate, nothing comes easy, and Miss Kobayashi's normal life is about to go off the deep end!
Last month, Monthly Action magazine released a character design sheet for Tohru, which you can check out below:
Source: MoCa News