Happy Tuesday everyone, and welcome to another week of Media Create sales! We're staring down another highly anticipated launch this time around, with Final Fantasy XV. that's right: ten years after its first début, it's finally in the hot little hands of folks across the globe.
Note: apologies for being late. I spent the weekend fighting the flu, and didn't want to toss out a half-complete piece.
Nintendo
This week was one of milestones for titles on Nintendo's hardware. Titles in Nintendo's ecosystem claimed eleven spaces on the big board this period, with nine 3DS games and two Wii U titles making the cut.
Leading the pack was Pokémon Sun and Moon, which stepped down to second this period with the launch of Final Fantasy XV. The core sku moved another 233,051 units, bringing its lifetime total to 2,189,345 sales. This is a major milestone, made much bigger when we add in the double pack's 157,492 tracked sales (it didn't chart this week). The two SKUs bring lifetime totals to roughly 2,346,837 units sold. This is slightly down from X & Y's 2,569,124 sales, launches aligned, but still nothing short of fantastic. I'm curious to see how the holidays will treat the title as we move deeper into shopping season.
Meanwhile, Mario fans, Mario Maker lovers, and sadists across Japan lined up to snag Super Mario Maker for Nintendo 3DS (I'm just calling this Mario Maker 3DS going forward). The popular designer (and source of infinite 2D Mario levels!) had a strong début, as it built its way to third place with 162,180. This is a much stronger opening than its Wii U counterpart, which topped the charts last year with 138,242 sales. It should be noted, though, that retailers were expecting a bigger "pop." Looking at Famitsu's charts, we see that the title sold through just 40-60% of its initial shipment. If the title enjoys its big brother's longevity, then this could be a bit of a moot observation, but we'll definitely see how things pan out as we venture a few weeks out.
Fans of Kamen Rider helped to deliver the legendary hero to victory over countless other foes this time around. 3DS title All Kamen Rider: Rider Revolution managed to speed into 5th place in its début, selling through 23,308 copies. This is an interesting one, though. While it's sold more than the previous 3DS iteration, it's tracking far below its typical PlayStation counterparts. So, that said, I'm not sure how to really peg this one. It's far from the franchise's best-performing offerings, but improving?
Speaking of best-performing offering, though, 3DS title Animal Crossing: New Leaf – Welcome amiibo, the Amiibo-powered update for the title, moved another 9,910 units this sales period to take 7th place. Mind you, this is the third or fourth release of the title, which has seen over four million sales. To see the title hold enough power to chart at this point is nothing short of astounding.
Somehow, the lights remain on at Mario's latest party. Mario Party: Star Rush (3DS) managed to moved 7,859 units (78,084 LTD) to jump up to 10th place. This is a 24% bounce up from last week, as the title passes its 75K milestone. Kudos to Nintendo for defying expectations, on this one… even if they're really just limping along.
What's that? Pokémon? Nah, it's time to make way for Digimon! Or not! Digimon Universe: Appli Monsters (3DS) opened at 11th place this period, selling through 7,255 units. Considering that there's been a gigantic push for Digimon this year with the Digimon Adventure tri films, not to mention various product initiatives, this is poor. Looking at Famitsu's numbers, the title couldn't even move 20% of its initial inventory. So, sadly, this title digivolved into a steaming bomb at the market.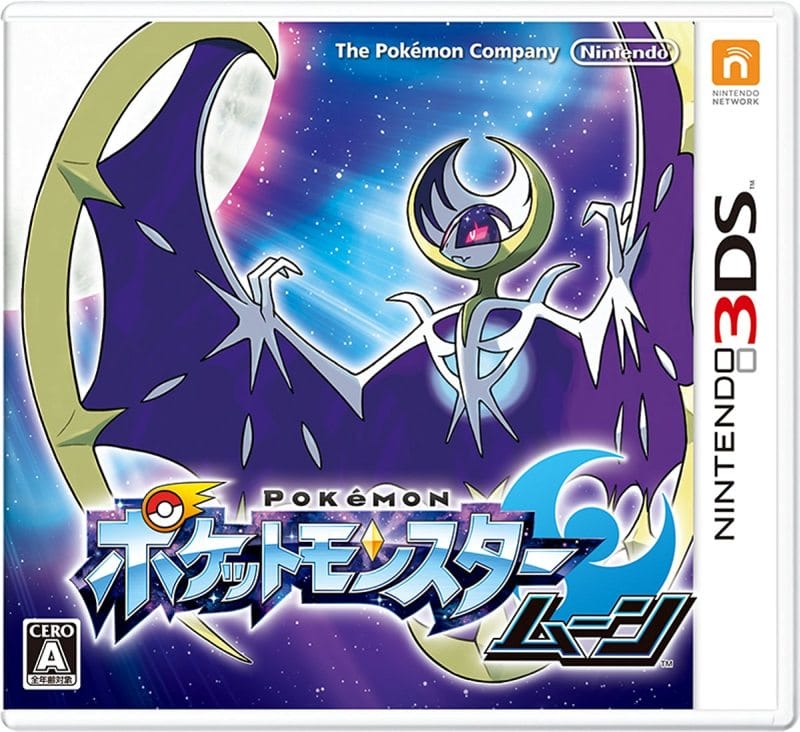 For a bit of good news, Minecraft (Wii U) continues to hold its own in the big board. The title moved another 6,931 copies (189,150 LTD) to jump back up to 12th place. The title actually saw about a 28% increase week-over-week, which is simply fantastic for the title as it approaches its six-month anniversary. I fully expect to see this cross 200K by the end of 2016.
Speaking of tenacity, Kirby: Planet Robobot (3DS) returned to the charts this time around, selling through another 5,011 units (478,487 LTD) to capture 13th place. And with the 475,000 sales milestone reached, we've all learned an important lesson: Everything is better with mecha. Joking aside, it'll be interesting to see if Kirby will be able to reach that 500K mark by the time it disappears from the charts entirely.
Speaking of returns to form, quirky cat-focused 3DS title Sumikko Gurashi: Mura o Tsukurundesu bounced back into the top-20 this period. The game moved 4,626 units (81,344 LTD) to claim 16th place.
Meanwhile, Beyblade Burst (3DS) continues to hold its own at the bottom of the big board. The title saw generally flat sales week-over-week, but it managed to climb up to 18th place this period with 3,895 units sold (29,867).
At the #20 spot, things just got fresh. Wii U shooter Splatoon managed to squid jump its way back into the charts this period, landing at 20th place. The cephalopod-flavored shooter sold through 3,714 units (1,501,713) for the week. I'll let that sink in for a moment. Splatoon broke 1.5 million units sold in Japan. This is a title that had no history, no market when it launched. it debuted on what many deemed a doomed console (well, they were right but we won't go there), and it's managed to out-perform countless "sure things" that have entered the market since its May 2015 launch.
Simply. Freaking. Astounding. Congrats, Nintendo. You've earned this victory lap.
On the Hardware Front
The 3DS took second place this sales period, selling through 78,929 units for the period. Fortunes were similarly rosy for the Wii U, which actually saw an uptick in sales to 4,718 units.

Sony
The PlayStation family managed to claim eight spots this period, with six PS4 games and two Vita titles making the cut.
The game of the hour this time is, without a doubt, Final Fantasy XV (PS4). Announced a decade ago as Final Fantasy Versus XIII, the adventure of Noctis and company has been a highly anticipated title since the final release date was announced. The title opened at the top of the charts, with 690,471 units reaching customers. Famitsu estimates that the title sold through 60-80% of its initial inventory.
From a raw numbers perspective, this is a very good opening. But (there's always a but), this is a super poor opening for Final Fantasy. This is actually the lowest opening for the series since Final Fantasy V hit the Super Famicom in 1992. For reference, Final Fantasy XIII's PS3 SKU opened with 1.5 million units.
Now, I'm not going to sit here and pile on the game, Square Enix, or whoever. That's not my job as an impartial observer. I will instead point out the following:
Japan's consumption habits largely shifted from consoles to mobile.
Japan implemented major consumption tax hikes in 2013 (to 8%) and 2015 (to 10%), both of which have had retarding effects on sales as a whole.
Final Fantasy's sales have been on a steady decline since the release of Final Fantasy VIII (2.5 Million week-1 sales)
In short, we're in a very different market than we had seen in 2009. Furthermore, the the generally mixed reception to the Final Fantasy XIII trilogy and a disastrous Final Fantasy XIV launch (not to mention the countless spinoffs that have been released over the years), have likely accelerated declines in sales.
We're actually seeing a similar effect hit Mario Party: Star Rush on the 3DS, where the market has begun to lose interest in the franchise after years of disappointment. It's fascinating to see, really.
Moving along, it looks like Japanese fans are ready to hack the planet, with Watch Dogs 2. The open world adventure sold through 39,965 units to take fourth place. While a solid launch, this is down from the first title's ~63,000 units sold. I must admit, though, that I'm curious to see if the holiday bump will be able to bring sales up a bit higher before the end of the year.
Meanwhile, tiny Mobile Suits seem to be keeping guard in the lower half of the top-10. The Vita version of SD Gundam G Generation Genesis moved another 10,112 copies this period (98,436 LTD) to take 6th place. The PS4 version managed to stake out the #8 space with 8,500 units reaching customers this period (96,069). Combined, the two SKUs sold through 194,505 copies to date.
Meanwhile, Minecraft continues to be the Vita's rock… or should I say block? The title sold through another 8,028 units this period (933,983 LTD) to climb up to 9th place. More impressive, though, is the fact that Minecraft saw a major sales bump by about 43% week-over-week. The title continues to enrapture audiences, and it's really hard to say too much about how great the success has been. Kudos, Mojang and Microsoft. Here's to a million.
On the flip side, Samurai Warriors: Sanada Maru (PS4) continues to disappoint, big time. The title sold through 4,877 copies this period (31,559) to take 14th place. Given the franchise's pedigree, this is just, well… it's low. Not gonna sugar-coat. Someone at Koei-Tecmo is probably getting an ulcer, looking at these figures.
On the flip side, Battlefield 1 continues to hang tough, holding on to 15th place with 4,869 units sold (214,373 LTD). The title is on track to reach 225K by the end of the month, all else remaining consistent, and should be seen as a successful mission for the folks at EA.
Those who didn't want to go back in time instead chose to go back to the future with Call of Duty: Infinite Warfare (PS4). The title moved another 4,403 copies this period (153,863 LTD), to land at 17th place.
On the Hardware Front
The PS4 got its big Final Fantasy bump this period, taking the top spot with 118,350 consoles sold. of those, 8,032 units were the PS4 Pro. Reports are showing that the PS4 Pro is still in short supply, so expect a bump on that end when the restocks hit. And, looking at year-over-year numbers, the PS4 is up by about 43% from last year, week-1 aligned.
The Vita also saw a jump this period, with 20,141 units reaching customers.
The PS3, meanwhile, continues its long meandering journey. The console sold through 704 units this time around.
Microsoft
This week calls for a celebration. An XBox One game made its way into the top 20! Final Fantasy XV took 19th place, with 3,791 units sold. This is the first title to break into the top-20 since May 2015, when Psycho-Pass: Mandatory Happiness debuted.
On the Hardware Front
In the world of video games, the Super Nintendo quickly established its dominance in the graphical space when it launched in 1991. The console's custom Picture Processing Unit (PPU) boasted a palette of 32,768 colours. Of those, a whopping 256 could be displayed on-screen at once.
In the world of console sales, 256 XBox Ones sold means that somebody at Microsoft is taking a few extra trips to the bar after the previous week's stronger sales.
Joking aside, I want to note that there are reports of sell-outs of the XBox One S, so this isn't necessarily cause for doom and gloom yet. We'll have to see how the console performs when restocks hit.