With the latest battle behind us, the Drifters' tale remains unresolved… or does it?
Earlier today, the final episode of the Drifters anime hit Japanese TV. The end of the final episode features a brief notice, confirming a second season. Well, a second season at some point. A black screen was shown, which reads "To be continued Second Season. See you again Tokyo 20XX. Sayonara."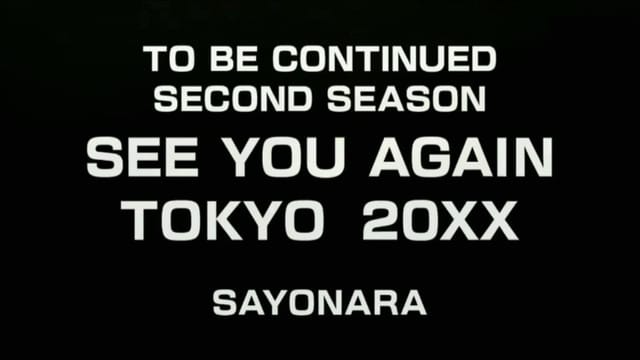 Hoods Studio, who produced the series, confirmed plans for a second season via the show's official twitter account.
第十二幕ご覧いただきありがとうございました!

皆さんいかがでしたでしょうか?
新キャラも最後に登場しましたが、ドリフターズずっと続きますように皆様のご声援引き続きよろしくお願いします!#drifters pic.twitter.com/1wFggq4VHg

— アニメDRIFTERS(ドリフターズ) (@DriftersAnime) December 23, 2016
Rough Translation:

Thank you for watching the twelfth episode!

How did you like it?

A new character appeared at the end, but the Drifters will go on forever. We thank all of you for your continued support!
The final episode of Drifters closes off in the middle of the manga's fourth collected volume. To date, five collected books have been produced, with the most recent hitting Japanese stores in June 2016.
Drifters is based on Hellsing creator Kouta Hirano's manga of the same name. Kenichi Suzuki (Jojo's Bizarre Adventure, Gundam Evolve) directed the project, with Ryoji Nakamori (Hellsing Ultimate) providing character designs. Hideyuki Kurata (Oreimo, The World God Only Knows) was in charge of series composition.
Funimation announced that they acquired the rights (video, VOD, streaming, and broadcast) to Drifters at Anime Expo. They describe the series as:
From the creator and team behind Hellsing comes a thrilling story where history and fantasy collide. Shimazu Toyohisa, a famous samurai who fought in the historical Battle of Sekigahara, is transported to another world when only moments from death. From that moment on, he becomes part of a group known as "Drifters" and is forced to battle against other legendary warriors in an ultimate death game.
Sources: Drifters, Episode 12, Twitter (DriftersAnime)