Happy Monday everyone, I hope you had a fantastic holiday! But with Santa's journey complete and the agonizing lurch toward New Year's in full swing, it's time to sit down with a few big numbers.
This week saw a few big debuts, including Yo-Kai Watch 3: Sukiyaki on the 3DS and the new SaGa game on the Vita. At the same time, we're seeing a few genuine surprises down the charts, as the holiday bump really kicks in.
Note: Due to the Christmas Holiday, this is a bit late. Likewise, next week's numbers will hit on Monday due to the New Year's holiday.
Nintendo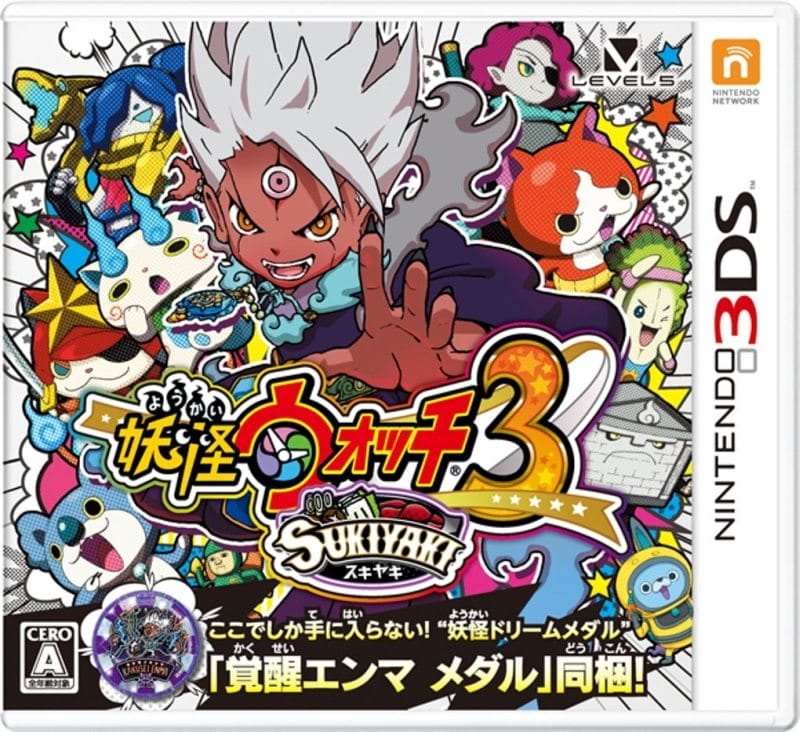 This week, the big N dominated the software charts, with titles on Nintendo hardware claiming fourteen spaces. Of those, twelve appeared on the 3DS, while two were Wii U games. And, among the charting titles, every single SKU saw increases week-over-week (where applicable, of course). You know how I've been talking about a holiday bump? You're looking at it now. Sales will generally be up through the end of the year before plummeting down in January.
Jibanyan and Whisper spirited to the top of the charts this time around with Yo-Kai Watch 3: Sukiyaki, the latest variant of this third entry in the Yo-kai Watch series. The title sold through 337,979 units to take first place. Though not the 400K some were expecting, Famitsu says that this is about 60-80% of total allocation. Furthermore, "man on the street" accounts are reporting sellouts in some areas. So, overall, it's a good launch.
This week also saw a bundle, which contains the original two Yo-Kai Watch 3 SKUs. The Yo-Kai Watch 3: Sushi / Tempura – Busters T-Pack moved 17,709 units this period, which was enough to possess 10th place. Combined with standalone SKU sales to date, Sushi & Tempura have sold through about 1.3 million copies.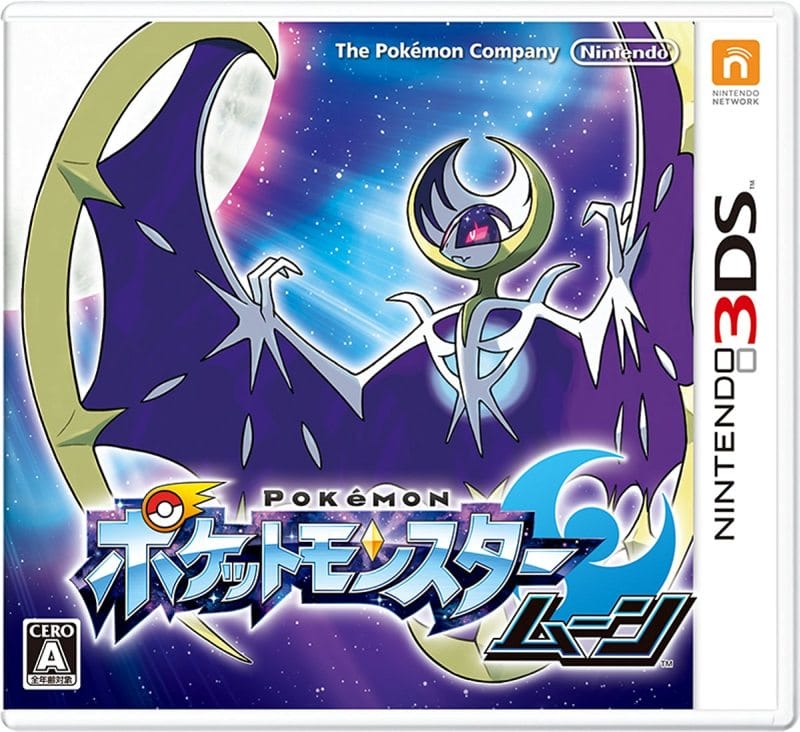 While the ongoing adventures of Nate/Keita and his supernatural pals are turning heads, it still hasn't taken away from the lure of Alola. Pokémon Sun & Moon sold through anothre 199,514 copies this period (2,578,960) to hold on to second place. The SKU has officially crossed the 2.5 million milestone. Combining with the double-pack, which sits at 157,492 last charting, we're looking at 2,736,452 units sold. And, if we double the double-pack's sales, we're looking at 2,893,944 individual game carts reaching customers across Japan. Simply astounding.
Mario Maker 3DS saw similarly impressive sales this period, claiming an easy third place with with 168,072 units sold (448,160 LTD). The Wii U edition, despite being a hardware bundle, took about ten weeks to reach this point. I'm genuinely interested in seeing how the legs hold up on this title once the holidays are over, though. While the title could easily become an evergreen seller, there's an equal chance of it being a flash in the pan for the holidays. Either way, though, 448,160 sold in just a few short weeks is fantastic.
You know, when looking at the sales charts, sometimes you see some things that defy conventional wisdom. Miitopia is one of them. After a disasatrous first week, the plucky Mii-based title actually saw its sales rise modestly in its second week. Miitopis moved 27,933 copies (55,023 LTD) in its second week, to take 7th place. I don't expect this one to last long after the holiday bump, but its defiance of expectations is a fun to observe.
Though we're in the beginning of winter, the folks at Konami are stepping up to bat with a new baseball game. 3DS game Jikkyou Powerful Pro Baseball Heroes hit a pop fly in its opening week, selling through 26,673 copies to take 8th place. For a mainline game in the PowerPro franchise, this is low. That said, though, we should probably be looking more at the Nintendo DS sub-series, Power Pro Kun Pocket, for a more apt comparison. The title did outsell Power Pro Kun Pocket 14, which opened with 24,512. Still, given the brand and the pedigree, I was expecting a bit higher.
In comparison, Minecraft (Wii U) continues to be a bastion of stability. The title moved another 16,315 copies (215,728 LTD) this period, taking 11th place and shattering the 200K milestone. The game actually saw a 59% increase week over week, which is nothing short of fantastic. I see Minecraft easily breaking 225K by the end of 2016.
Not far behind, quirky 3DS game Sumikko Gurashi: Mura o Tsukurundesu continues its domination on the bottom half of the charts, selling through 15,638 units (105,725 LTD) to take 12th place.
Meanwhile, even though the punch is gone, the apps have been eaten, and the shelves were cleaned out, the party continues with the Mario crew. Mario Party: Star Rush saw another strong week this period, selling through 15,635 units (104,179) to take 13th place. Though sales are still disturbingly low for the franchise, the title did manage to break the 100K mark, which is a good indicator. We should see another 15-30K by the end of the year with its current pace (keep expectations on the low end, though!)
For those looking to just get away from their busy lives, do some fishing, maybe sell some crap to a few friendly alpacas, Nintendo has you covered. The Animal Crossing: New Leaf – Welcome amiibo (3DS) edition moved another 14,535 units this period (52,695 LTD) to take 14th place. I need to stress, again, that this is the third or fourth re-release of the game in Japan. To date, Animal Crossing: New Leaf has sold through over 4.25 million units. To see it continue to have this pull, even on a re-release, is nothing short of impressive.
It looks like the Mario Run bump is real, and it's super effective. New Super Mario Bros. 2 (3DS) rocketed back up from the netherrealm, to 15th place this week. The title sold through 14,468 units (2,488,181 LTD), which is simply fantastic for a four-year-old title that vanished from the charts long ago. I can't help but wonder if we'll see this break the big 2.5 million mark.
Speaking of bumps, Kirby: Planet Robobot saw small sales bump this period, selling through 10,678 units (496,521 LTD) to take 18th place. This should break the 500K mark next sales period, all else remaining constant.
Down at 19th place, Inkopolis News continues to bring the fans to the yard. Splatoon, Nintendo's cephalopod-flavored online shooter, sold through another 8,654 copies (1,516,219 LTD). Apparently, this one's still full of squiddin' surprises, and should be a regular sight through the New Year's holiday. Expect it to vanish shortly after, though, when the sales make their normal plummet.
3DS racer Mario Kart 7 saw a triumphant return to the charts this period, no doubt partly due to the Mario Run Bump. The kart racer sold through 8,299 units (2,694,863 LTD) to take 20th place.
On the Hardware Front
The 3DS absolutely dominated this sales period, selling through 133,478 units. Of those, the 3DS XL took the lion's share, with 84,823 handhelds reaching customers' hands.
In comparison, the Wii U looks positively anemic with its 5,095 units sold.
Sony
The PlayStation family seems to have lost some ground this sales period, with just six titles on the big board. Of those, four are PS4 games, and two are Vita titles.
SaGa: Scarlet Grace (Vita), the first new entry into the SaGa franchise (not counting mobile and browser games) since 2005's Romancing SaGa: Minstrel Song remake. For 100% new titles, it's the first major entry since 2002's Unlimited SaGa. Yes, that's still a real game, and yes it's still as awkward and obtuse as ever. Yes, I still hate it. Anyway, SaGa: Scarlet Grace opened at fourth place this period, selling through 64,965 units. It's a modest start, for sure, but word of mouth is good, and the title continues to hold strong in the Vita charts. I could see this one growing legs this holiday season, to at least beat out 120K.
The underworld seems to be holding strong in the top-5. Yakuza 6: The Song of Life managed to hang on to 5th place this period, with 44,592 units sold (262,760 LTD). The 80% week-over-week drop is in the expected "drop-zone", which is always encouraging. If all goes well, we should see a decent hold through the end of the year.
Meanwhile, Final Fantasy XV continues to putter along, well below the line of expectations. the title moved another 44,340 units this sales period (814,603 LTD) to take 6th place. It may seem hypocritical for me to praise one title's 44K sales, while generally prodding another doing virtually the same amount in the same period. Well, that's mostly due to expectations. Retailers, Square Enix, even Sony were hoping to break a million, as they have with every mainline Final Fantasy title in the past two decades. So, while 814,603 is strong for Japan, this is poor for the franchise, and something that we should be looking at closely. Yakuza, while far below Yakuza 5, is actually selling in-line with Yakuza 0, so it gets a bit more of a pass. That said, if Final Fantasy crosses the 850K mark (which it likely will), I'm willing to call this a win for Square Enix.
Meanwhile, folks continue to dig the Vita version of Minecraft. Mojang's blocky builder saw a 64% bump this period, selling through 20,488 copies (966,976 LTD) and reclaiming 9th place. I fully expect to see the title break a million by early January, which is nothing short of phenomenal.
Down the charts, fans are hacking the Bay Area. The PS4 SKU for Watch Dogs 2 held on to 16th place this time around, with 10,995 copies reaching customers (68,796 LTD).
Sadly, Trico seems to be settling down for a nap. The Last Guardian tumbled to 17th, with 10,754 units reaching sold(93,014 LTD). The 87% decline is a bit high, as we usually hope for week-two dropoffs to be at about 75-84%. Still, given that this is a niche title, and it will undoubtedly reach 100K by the time it exits the charts, it's workable.
On the Hardware Front
The PS4 was the top-selling home console this time around, with 79,348 systems reaching consumers. Of those, 9,317 were PS4 Pro sales. The Vita, on the other hand, saw a pretty big jump, up to 36,214 units for the period.
The PS3, meanwhile, continues to meander the sales map. The console sold 925 units this period, is looks to be ready to break 60K units sold for the year next week.

Microsoft
Microsoft is finally getting its swag on this month. XBox One moved 1,872 units which is a 50.3% jump over last week's sales. This is nearly 18% of the console's total sales this year (10,641), and 2.5% of its lifetime sales of 74,533.
Kudos to you, Microsoft. No funny story.