Happy Tuesday everyone, and happy new year! With 2016 behind us, it's time to look forward to a (hopefully) fantastic 2017.
Well, mostly. For the sales charts, we're still in 2016. Furthermore, we're looking at Christmas week, and the arrival of Jolly Old Saint Nick (or Annual Gift Man from the Moon, six of one half dozen of the other) for gamers across Japan.
Again – expect big bumps this week due to the holiday. We'll see a sharp drop-off as we go into the new year. This is normal, the sky won't be falling. It's just Christmas.
Note: I'll be back to a normal schedule this week. Thanks for your patience!
Nintendo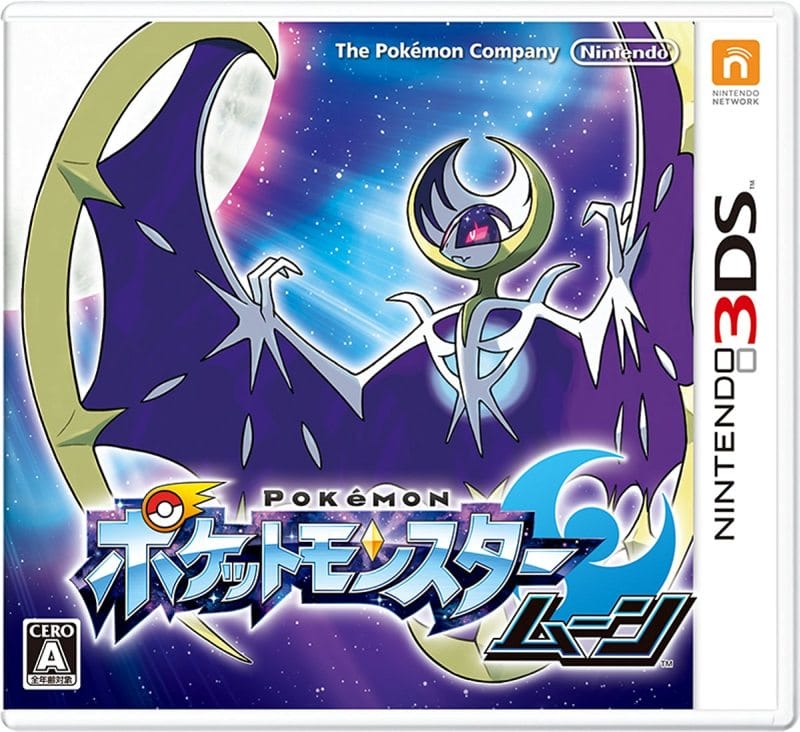 This was, without a doubt, a total domination of the charts by the Big N. Sixteen titles on Nintendo hardware claimed spaces on the big board, with 13 3DS games and three Wii U titles making the cut.
Santa made an extra-special stop at Alola this holiday season, bringing region-specific Pokémon to all. Pokémon Sun and Moon reclaimed the top spot this period, with 279,436 units sold (2,858,396 LTD). Combining with the double-pack, which sits at 157,492 last charting, we're looking at 3,015,888 units sold to date. The title broke three million in a month, and shows no signs of stopping.
As an interesting aside: Famitsu's Digital + Retail estimates also hit this week! They place Sun & Moon at 3,305,096 – up from their tracking of 3,246,222, bringing digital numbers to 58,874 or about 1.7% of total. (People really put too much stock in digital numbers still) This would make it the fourth best-selling 3DS game in Japan, behind Animal Crossing: New Leaf (4,728,174), Pokémon X & Y (4,557,957), and Monster Hunter 4 (3,862,410).
Not far behind, though, Mario's back to building up a storm. Mario Maker 3DS sold through 269,368 copies this time around (717,528 LTD), claiming an easy second place. The title saw a 60% jump week-over-week, and appears to be on-track to reach that million mark sooner rather than later. Super Mario Maker's Wii U version also managed to return to the charts this period, claiming 20th place with 14,364 units (972,406 LTD) reaching customers.
It appears that the Yokai crew have been spirited away, though. Yo-Kai Watch 3: Sukiyaki dropped down to third place this period, with 174,180 units reaching customers (512,159 LTD). Though it did drop down, the title still managed to breka the 500K milestone this period. Combined with Sushi & Tempura's combined sales of roughly 1.3 million copies. Yo-Kai Watch 3 is currently sitting at just over 1.8 million units sold. While down from its predecessor, this is still a fantastic overall performance for Level 5.
It appears that the train is pulling in at one of the last stops on the top-5 this period. Momotaro Dentetsu 2017: Tachiagare Nippon!!, the latest entry in the popular train-based board game series, made its début under Nintendo's banner this period. The Valhalla-developed (Devil's Third) title brought the game's creator back into the fold after he quit Konami. The title sold through 132,875 units in its opening week, to take fourth place. This is a particularly strong opening for Momotaro Dentetsu, which also tends to enjoy fairly long legs at market. Though the title only sold through 40-60% of its allocation, we should see the shipment sell out by January, if sales remain strong through 2016.
And then there's Miitopia (3DS). You know, usually games see a steady downward trend after week-one. Miitopia, on the other hand, has increased every week since it launched at market. The title saw another 71% jump this period, up to 47,688 (102,711) as it claimed 6th place. After the poor start, I had counted this one out entirely. I'm more than happy to eat those words, now that the title crossed the 100K milestone. Kudos, Nintendo. You did well.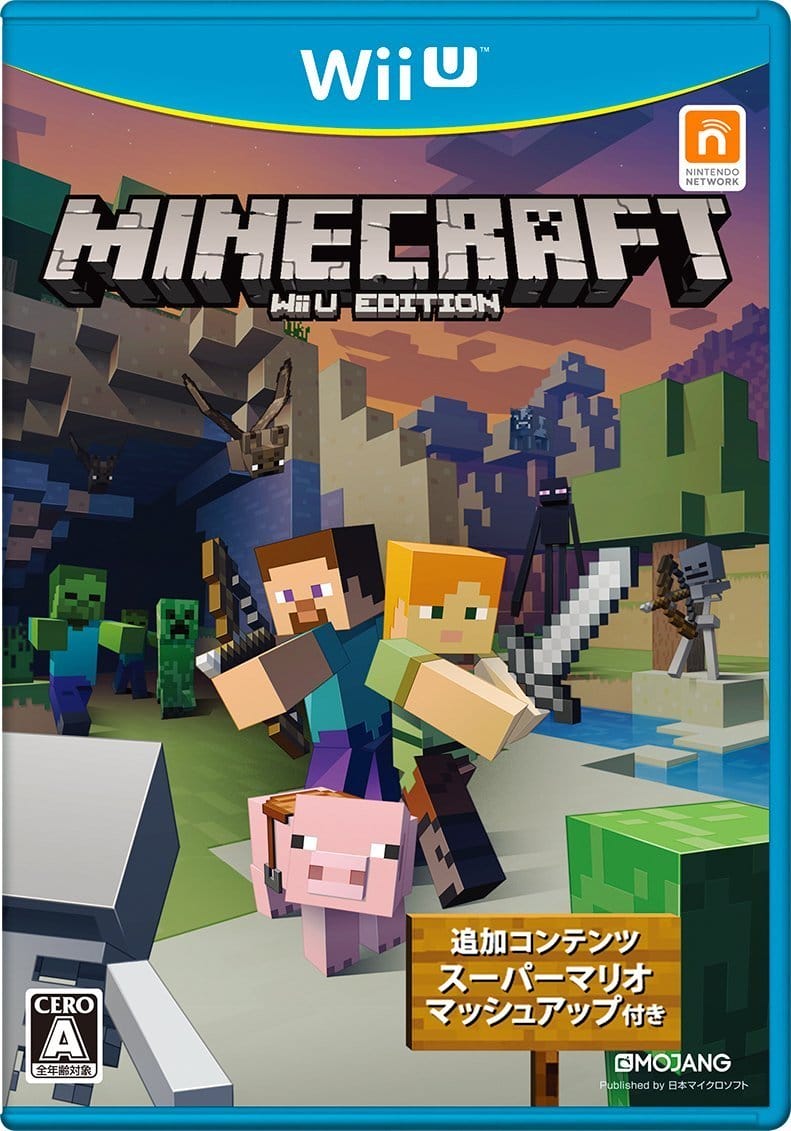 Speaking of doing well, Minecraft (Wii U) continues to hold the fort, so to speak, in the charts. Mojang's blocky builder sold through 32,213 units (247,941 LTD) to take 8th place. This is up nearly 100% week-over-week (97%, to be precise), and outright ensures that the title will crush the 250K milestone next week. Really, I can't say enough nice things about Minecraft's performance, as it's just beat out so many expectations, and continues to be that delightful constant in the charts.
Meanwhile, the party continues to rage on at Mario's place. Mario Party: Star Rush (3DS) moved another 23,708 copies (127,887 LTD) to take 11th place. The title is finally pulling into the realm of "decent", though performance is still not optimal for the franchise.
On the note of disappointments, Jikkyou Powerful Pro Baseball Heroes (3DS) continues to feel the hurt. While the title saw good week-over-week hold, selling through 22,412 copies (49,085 LTD) to take 12th place, it's still vastly under-performing compared to other recent entries in the series.
For some good news, Animal Crossing: New Leaf continues to hold a surprising amount of pull even four years later. The "Welcome amiibo" SKU shifted another 22,289 units this sales period (74,984 LTD) to take 13th place. Splatoon is another long-time chart dweller that's continuing to keep things fresh in the top-20. The squiddin' fantastic cephalod-based shooter sold through 15,860 copies this time around (15,860 LTD) to take 15th place. Really, I can't say enough nice things about this title's performance – it's just incredible.
Sadly, the Matsuno siblings couldn't be counted on, even in this holiday time. Licensed 3DS game Osomatsu-San: Matsu Matsuri! stumbled into 14th, with 16,911 units sold. Considering this was a title that could pull top-selling anime DVD for 2016, I'm a bit disappointed by the raw numbers.
On a more positive note, Kirby was able to blast his way to a new major milestone. Kirby: Planet Robobot mecha-punched its way to 16th this sales period, with 15,359 copies reaching customers (511,880 LTD). This is nothing short of fantastic, and a real testament to the quality and longevity of the game as a whole. While I expect to see the game drop out before it gets to 750, Nintendo should have a lot to be pleased about with Kirby's latest outing.
Monster Hunter Stories also saw a return to the charts this period, claiming 17th place with 15,021 copies reaching customers. Oddly, the tracker didn't give lifetime sales on this one. Moving on…
That Mario Run Bump continues to bring some bling to the bottom of the charts. New Super Mario Bros. 2 saw relatively flat week-to-week sales this period, with 14,754 units reaching customers (2,502,935 LTD) and an 18th place finish. More important, though, is the fact that the title has officially broken 2.5 million units sold in Japan. This is an incredible milestone for the title, and a real defiance of the common market trends that is encouraging to see.
On the Hardware Front
This was a banner week for the 3DS, which sold through an impressive 176,562 units this period, bringing annual sales to 1.9 million. Of those, the top-performing SKU was the New 3DSXL with 111,513 handhelds reaching customers.
The Wii U also saw a holiday bump, rising to 8,348 units for the period.
Sony
The PlayStation family was able to secure four spots on the big board this period, with two Vita games and a pair of PS4 titles making the cut.
Leading the way was Minecraft (Vita), which saw a staggering 152% jump in sales this period. The game moved 51,723 units (1,018,699 LTD) to take fifth place. More important, though, is that Minecraft finally cleared that million sales mark, which is just astounding. If I'm recalling correctly, this is Sony's first million seller as a publisher in twelve years, and their first Vita game to break the milestone.
Meanwhile, the shining Regalia continues to drive the beautiful boy band on their adventures through the charts. Final Fantasy XV (PS4) managed to move another 39,438 copies (854,041 LTD) to take 7th place. I'm curious to see how the legs work out on the title, as it's very possible to see this doing a million if (big if) the sales remain consistent in the coming months. That said, the game faces a very harsh January, with Biohazard 7 and Kingdom Hearts 2.8 Whatever the Hell This Long Name Is hitting stores.
Likewise, the Yakuza continue to hold the underworld, in the lower half of the top-10. Yakuza 6: The Song of Life (PS4) managed to move 29,917 copies (292,677 LTD) to take 9th place. While the title is destined to underperform its predecessors, I am still pretty curious as to how the final sales will look.
Sadly, it looks like SaGa's glorious revival is just about over. Vita game SaGa: Scarlet Grace plunged to 19th place this week, selling 14,499 units (79,464 LTD). The title saw a 78% drop, which was expected, but I do expect to see the title disappear from charts by the time year-end numbers roll around.
On the Hardware Front
The PS4 saw an incredibly healthy week this time around, selling through 100,238 units. Of those, 10,098 were PS4 Pro consoles. More important, though, is the fact that the PS4 finally broke four million units sold in Japan. This is a great achievement, and really bodes well for the console as we roll into 2017.
The Vita also saw a strong week this time around, with 57,170 handhelds reaching customers. The PS3, meanwhile, continues to do its own thing. The seasoned system jumped up to four digits this week, selling through 1,234 units for the period.
Microsoft
Sadly, the good times didn't last. The XBox One's sales collapsed this week, and it's hard to say whether this is due to a lack of stock or a lack of demand. Amazon and Yodobashi are showing stock, while Bic Camera's reporting sell-outs. So, it's hard to really say.
But that reminds me of a fun little fact. In the world of radio, particularly in the northeast, 830AM is home to talk radio station WCRN. The Worcester, MA based station is best known for carrying Twilight Zone radio dramas, The Howie Carr Show, and, natch, Red Sox games during the season.
In the world of gaming console sales, 830 XBox Ones sold is sure to spark a panic at Microsoft after two (comparatively) strong weeks.