Happy Saturday Everyone, and happy Media Create day!
I hope you all had a happy New Year! I'm back to my normal release schedule, as we close out sales for 2016. Fair warning: it was a slow release period, and we're beginning our slow decline back to the realms of "normal" after a hectic holiday. So, again, the week-to-week drops are expected. They will drop again in January, before settling into a baseline.
In short: Don't freak out.
That said, let's take a look at the charts!
Nintendo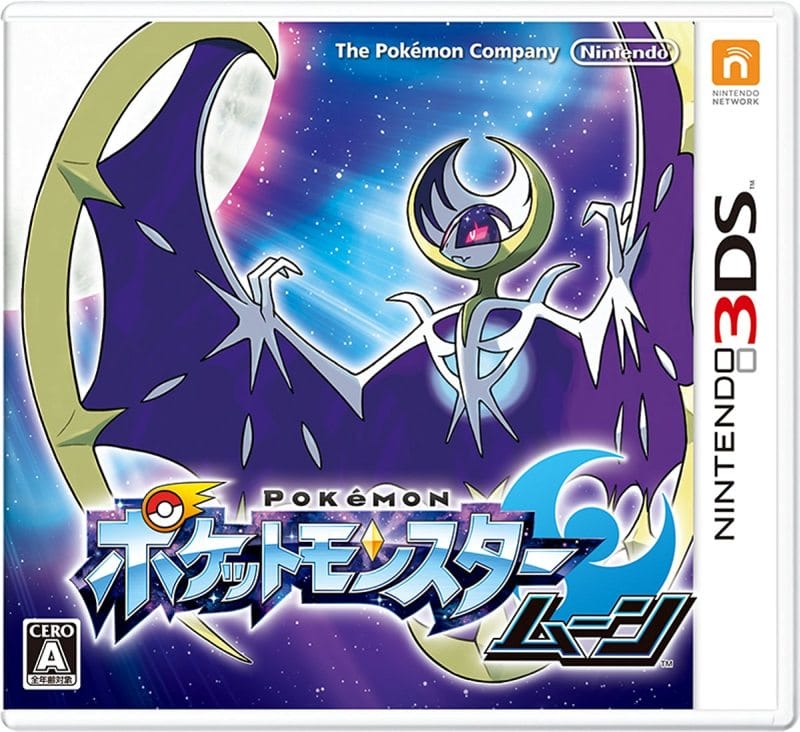 It's another strong week for the House of Mario. Eleven titles on Nintendo platforms hit the charts, with ten 3DS games and a Wii U title making the cut.
And, in these chilly winter months, the lure of Alola's azure waves and sandy beaches are still pretty irresistible. Pokémon Sun & Moon (3DS) took the top spot this sales period, with 90,891 units sold (2,949,287 LTD). The standalong SKUs will cross the 3 million mark next week, no ifs, ands, or buts. Combining with the double-pack, which sits at 157,492 last charting, we're looking at 3,106,779 units sold to date. The title's showing no signs of stopping, and should remain a beast in the charts for the early months of 2017.
For those who don't want the tropics, how about the construction site? Mario Maker 3DS took an easy second place, with 73,002 units reaching customers (790,530 LTD). Despite being a cut-down version of its Wii U brother, the title continues to be a force to be reckoned with. Mario Maker 3DS crossed the 750K milestone this sales period, and seems to be firmly set on getting close to, if not surpassing a million units sold. Not bad at all for a title that began life as an internal dev tool!
The trains appear to be running on-time and ready to receive a glorious revival at third place. Momotaro Dentetsu 2017: Tachiagare Nippon!! (3DS) continues to show some legs this sales period, selling through 63,577 units (196,452 LTD). The title is on track to break 200K next sales period, and cound easily reach 250-300K by the time it exits the charts (accounting for the January drops). Series creator Akira Sakuma, who returned to the franchise after Nintendo licensed from Konami and took development in-house, must be ecstatic to see that his baby still has the staying power of the Yamanote line.
Meanwhile, yokai continue to be everywhere, even in your weekly software charts. Yo-Kai Watch 3: Sukiyaki managed to possess fourth place with 49,350 units sold (561,508). The title continues to show strong legs, and will definitely help to push Yo-Kai Watch 3*'s sales through the early winter months. We should see this cross 750K, at the very least.
The quirky fantasy world of Miitopia continues to bring surprises this week. The 3DS title moved another 18,259 copies (120,971 LTD) to take 8th place. Considering that the game opened with 27,090 sales, it's safe to say that Nintendo was able to turn things around during the holidays. With the current sales trajectory, I doubt this one will reach 200K, but I've been proven wrong in the past.
Speaking of quirky worlds, Animal Crossing: New Leaf – Welcome amiibo continues to tend to the gardens in the top 20. The title sold through 10,858 units this week (85,842 LTD) to harvest a few more bells at 9th place. There's not much more that can be said about this title that I haven't stated in the past, so kudos to Nintendo for building a title that's appealing after three re-releases and four full years on the market.
Sadly, the same can't be said about the current situation at the Tokyo Dome. 3DS title Jikkyou Powerful Pro Baseball Heroes continues to struggle, selling just 10,710 units (59,794 LTD) to take 10th in the rotation. The title has consistently underperformed other recent entries in the franchise (though it remains somewhat on par with previous original DS entries), which is just sad to see overall.
On the flip side, Minecraft (Wii U) has another milestone to celebrate in the land of the rising sun. Mojang's blocky builder sold through another 9,713 units this period (257,654 LTD) to take 11th place. The fact that it's held tough, even breaking 250K on Wii U is nothing short of astounding, and a true indicator of success for a title on the troubled console. I'm not sure how long the good times will roll, but Minecraft continues to be that big bright spot in the charts for Wii U fans.
Meanwhile, the party appears to finally be winding down at Mario's place. 3DS title Mario Party: Star Rush tumbled down to 15th this week, selling through 7,137 copies (135,024). While it's far from its disastrous opening numbers, I'm doubtful that Nintendo are very happy with overall performance. This will exit the charts lower than just about all other games in the franchise in recent memory.
Then, there's Sumikko Gurashi: Mura o Tsukurundesu. The quirky 3DS game moved another 6,413 copies (137,580 LTD) to take 17th place.
The Mario Run Bump continues to be very real and very awesome for Nintendo. 3DS game Mario Kart 7 returned to the big board, taking 19th place with 5,741 units sold (2,714,357 LTD). Honestly, there's not much more that can be said for Mario Kart, as it's just a force of nature. With 2.7 million sales, and five years of sales behind it, this one's a definite success story for the big N.
On the Hardware Front
Though the 3DS tumbled from its gigantic week last period, the handheld still took a well-deserved second place, with 70,522 units sold. The Wii U, on the other hand, seems to have returned to its average norms, with 2,589 consoles reaching customers.
Sony
The PlayStation managed to claim nine spots on the big board this period, with seven PS4 games and two Vita titles making the cut.
The Beautiful Boy Band Adventurers led the way this time around, with Final Fantasy XV. Square Enix's latest epic took fifth place, selling through 30,381 units (884,422 LTD). Despite being a poor performer, the hold this week is incredibly encouraging, and we're seeing a few indicators that this may actually sell through its high initial shipment.
Not far behind, though, was Minecraft (Vita). Mojang's masterpiece continued to impress on the charts, selling through 23,765 copies (1,042,463 LTD) to take sixth. I'm not sure what more I could say about Minecraft that hasn't been stated already, so kudos. Really – selling a million, period, is nothing short of amazing in the market we're in today. That along deserves some strong respect.
It looks like the seedy underworld managed to climb up a few ranks in this society. Yakuza 6: The Song of Life (PS4) took the #7 space this time around, with 19,822 units sold (312,500 LTD). Furthermore, the title has officially broken 300,000 sales, which is fantastic to see. Though it trends beneath other mainline entries, it's still holding strong legs. Hopefully, this will continue to be the case when sales finally settle.
For those who aren't up for Japanese crime, cyber crime also continues to be an attractive enterprise. Watch Dogs 2 (PS4) took twelfth place this week, with 9,466 copies reaching customers (89,237 LTD). The title is approaching the roughly 110K that its predecessor sold, so this could be a net positive for Ubisoft if sales hold. Sadly, though SaGa's numbers are similar, they don't tell anywhere close to the same story. Vita title SaGa: Scarlet Grace shifted 9,208 copies this period (88,673 LTD) to take 13th place. I can see the title barely limping to 100K, but 150 seems to be an improbable dream at this point.
Not far behind, folks are feeling the lure of San Andreas once again. The budget re-release of Grand Theft Auto V (PS4) bounded back to 14th place, selling another 8,429 units (225,839 LTD). Again, this is a budget re-release. This budget re-release will cross a quarter million, all remaining consistent over the next few weeks. Much like Animal Crossing: New Leaf on the 3DS, the staying power on this one continues to astound me. It's a true evergreen title, which Rockstar has really been rewarded for time and time again.
Folks who missed giant bird-dog Trico can rest easy. Sony's perky pupper returned this week, as The Last Guardian flew back into the top 20. The title sold another 6,452 copies (108,836 LTD) to take 16th place. Even better, though, is the fact that the title crossed the 100K milestone. While this is a title that's more likely to be buoyed by western markets, seeing the title break that mark is encouraging.
Down the charts, the Great War continues to rage on. Battlefield 1 (PS4) returned to the trenches this period, with 5,791 units reaching customers (237,636 LTD). The title managed to claim 18th placed, and has the potential to reach that 250K milestone. No guarantees, but there's a chance it can happen.
And, as we brace for the upcoming Resident Evil 7, some fans are starting to show their thirst for the franchise. Resident Evil 6 (PS4) managed to hit the charts this period, selling through 5,701 units (19,814 LTD).
On the Hardware Front
The PlayStation 4 took top honors this time around, with 83,337 units reaching customers. Of those, 9,916 were PS4 Pro consoles. The Vita, meanwhile, appears to be retreating back toward its normal sales trends, selling through 25,487 units.
Then there's the PS3. Sony's decagenarian console moved another 1,002 units this period.
Microsoft
In the world of literature, Sherlock Holmes keeps his manor and office at 221B Baker Street. The address actually moved, though, in the 1930s. During a relocation of odd numbers, 221B was assigned to a building known as Abbey House, which was built in 1932 for the Abbey Road Building Society and remained home to the Abbey Road Building Society (later, Abbey National) until 2002. Due to the sheer number of Sherlock Homes fan letters pouring in, the ARBS was forced to appoint a permanent "secretary to Sherlock Holmes" to deal with things.
Sadly, with 221 XBox One consoles sold in Japan, it's clear that very few people are sending Microsoft employees anything that resembles a fan letter this week.