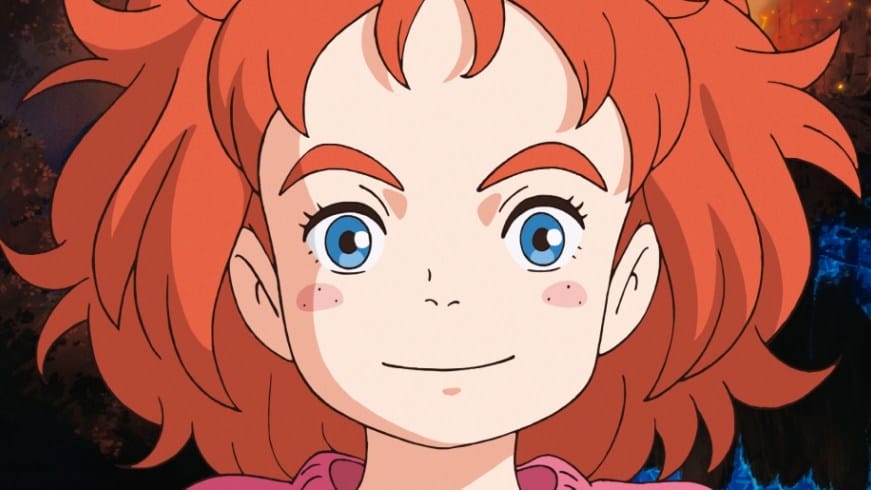 Earlier today, Altitude Film Sales announced that they acquired the global rights to Mary and the Witch's Flower (Mary to Majo no Hana). The company announced their acquisition at Germany's Berlin International Film Festival.
Altitude will distribute the feature in the United Kingdom, while Madman releases it in Australia and New Zealand. As of press time, no North American distributor is known, though they are offering the title to distributors at the Berlin International Film Festival's "European Film Market."
Mary and the Witch's Flower is slated to hit Japanese theaters this summer. An international release is planned for later this year, though no specific dates have been specified.
Mary and the Witch's Flower is based on Mary Stewart's book The Little Broomstick. The feature is being helmed by Hiromasa Yonebayashi (When Marnie Was There) at Studio Ponoc. Yonebayashi is co-writing the script with Riko Sakaguchi (The Tale of Princess Kaguya), while Takatsugu Muramatsu (When Marnie Was There) scores the soundtrack. Studio Ponoc founder Yoshiaki Nishimura is listed as the film's producer.
This is the first feature film by Studio Ponoc. The company previously produced animated commercials for West Japan Railway Company (JR West) in 2015.
Studio Ponoc released a 30-second teaser for Mary and the Witch's Flower in December. You can check it out below:
Source: Variety