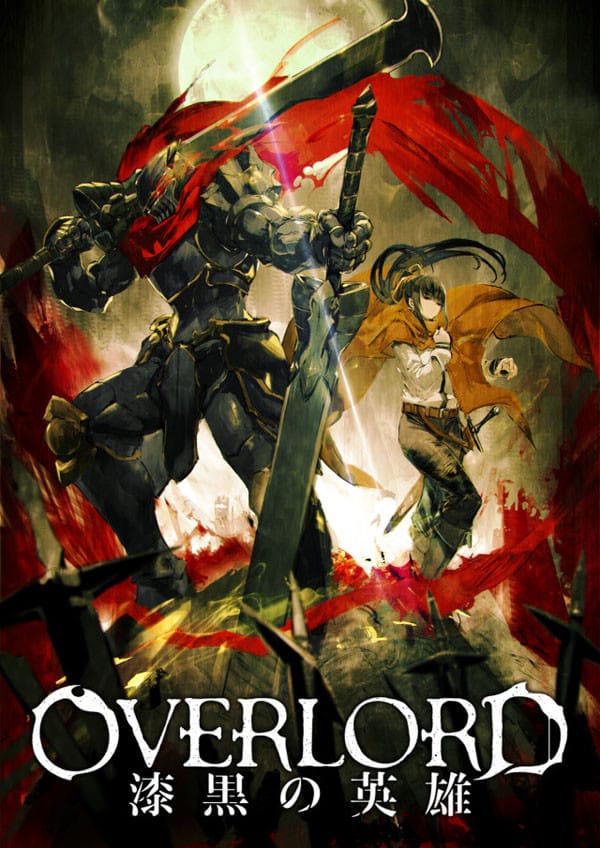 It's time to return to Yggdrasil for one last journey.
Earlier today, the second Overlord anime film, Overlord: Shikkoku no Senshi (Overlord: The Dark Warrior) opened in Japanese theaters. At the screenings, it was revealed that a second season of the Overlord anime is in the works.
Overlord: Shikkoku no Senshi is the second of two compilation films. The first feature, film, The Undead King hit Japanese theaters on February 25.
Both the films and the original Overlord anime series are based on Kugane Maruyama and illustrator so-bin's light novels of the same name.
The first Overlord anime season aired during the summer 2015 broadcast season. Naoyuki Itou directed the show at Madhouse, with Takahiro Yoshimatsu (Desert Punk, Trigun) providing character designs. Yukie Sugawara took charge of series composition.
Funimation currently holds the rights to the original Overlord anime, which they streamed as it aired on their FunimationNow service. They describe Overlord as:
From the studio that brought you Death Parade, Parasyte, and No Game No Life comes a series that takes place in the world of Yggdrasil, an MMORPG that's scheduled to be shut down permanently. With no family or friends outside the game, veteran player Momonga refuses to log out. As the servers go dark, he discovers that the world inside the game continues to change as NPCs begin to develop personalities and minds of their own. With a new world at his fingertips, Momonga decides to use his power and skill to stake control of Yggdrasil and become its overlord.
A trailer and visual for the Overlord films were released last year. You can check both out below:
Promo Video
Key Visual
Source: MoCa News