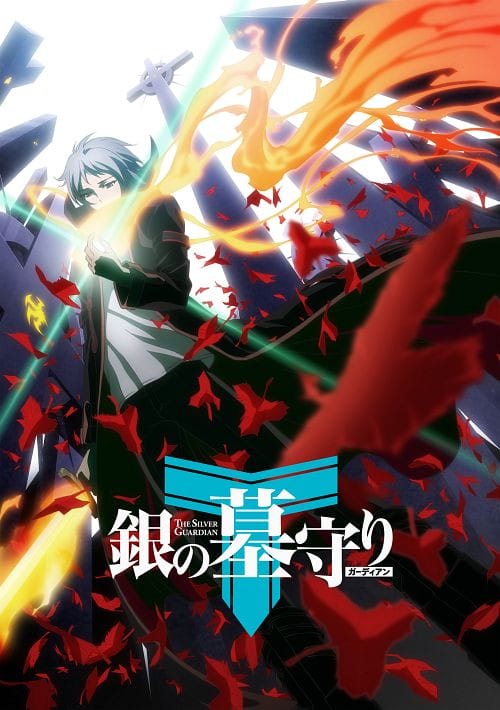 Not to be mistaken by the run-ending Guardians from Zelda: Breath of the Wild.
Earlier today, Crunchyroll announced that they will stream The Silver Guardian (Gin no Guardian) as one of their Spring 2017 simulcasts. The series will begin airing in all regions outside of Asia on April 1, at 9:30AM Easterrn (6:30AM Pacific).
The Silver Guardian is based on Chinese comic series Yín Zhī Shǒu Mù Rén. Masahiko Ohkura (Yukikaze, Blue Drop) will direct the show at Haoliners Emon, with Yoshiaki Tsubata (Phantom ~Requiem for the Phantom~, Souten no Ken) providing character designs. Ohkura will take charge of series composition, along with Hidefumi Kimura (Avenger, Kiddy Grade).
Minako Seki (Kingdom) is scoring the title's soundtrack.
Crunchyroll describes The Silver Guardian as:
The protagonist, Riku Suigin is a pro-level gamer. The heroine, Riku Rei, knows of this and is the most beautiful girl in school and also loves video games. Suigin receives a device to play a net game called "Grave Buster" from Rei, but Rei is suddenly kidnapped. When Rei puts his hand on the device, he's sucked into the world of the game. And in that world, a battle between the tomb raiders and tomb protectors for the tomb of the mother goddess Bango's tomb has been going on for 1000 years.
Source: Crunchyroll (Industry Panel)