Hopefully, the ending won't be "it was all an illusion." This one deserves to go out with a bang.
Eagle eyed fans spotted a new promotional poster for Hatena Illusion at AnimeJapan. Specifically, the visual reveals that the unfinished light novel series will receive some form of closure via an anime project.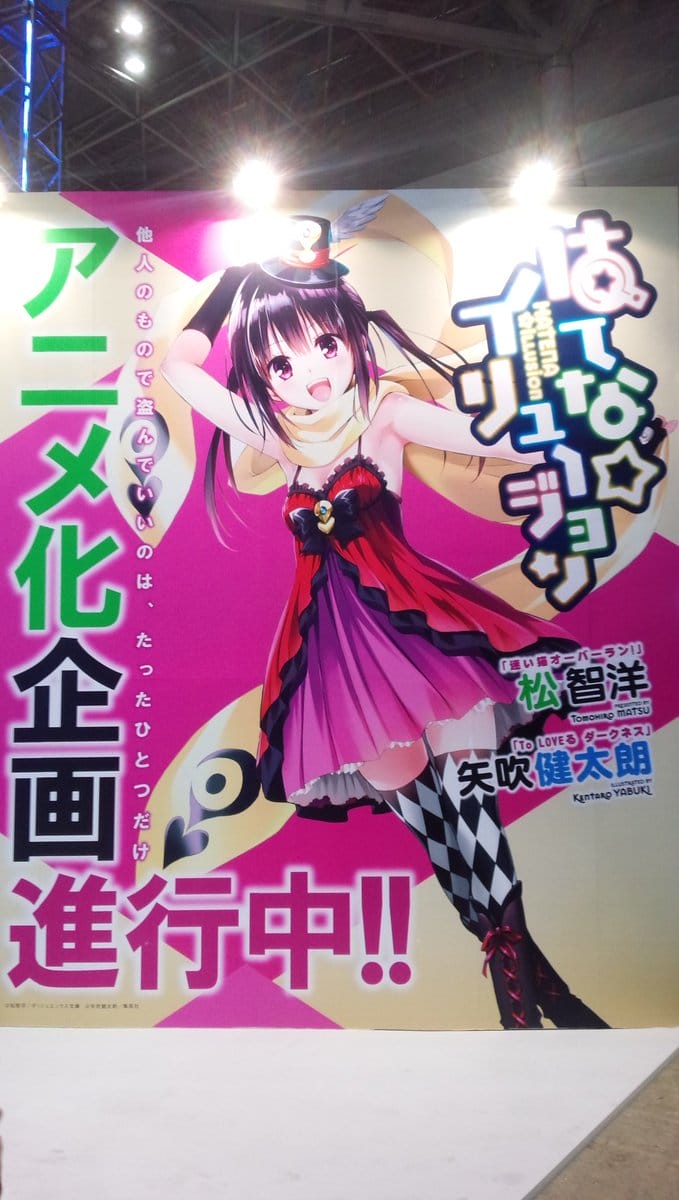 As of press time, no further details are available.
Hatena Illusion was created by Tomohiro Matsu (Listen to Me, Girls. I Am Your Father!) and illustrator Kentaro Yabuki (Black Cat). The series began publication in 2014 under Shueisha's Dash X Bunko imprint. Four volumes were produced, with the latest hitting stores in November 2015.
The series remains unfinished, though, as Matsu tragically passed away last year from liver cancer. He was 43.
Source: Twitter (peroperogyu)