With a dangerous mission ahead, the only hope for humanity is Japan's fleet of ship… girls.
Earlier today, Funimation started streaming a new dub teaser for KanColle. The 50-second trailer features a brief narrated overview, before cutting to a few rapid-fire cuts between various characters.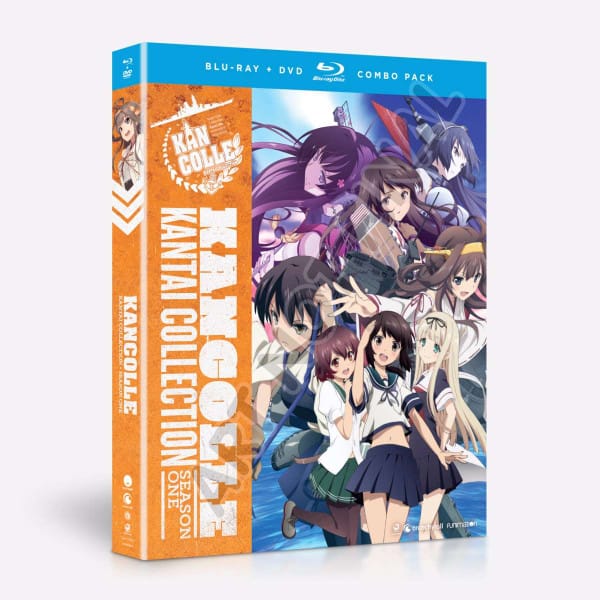 Funimation will release KanColle on DVD and Blu-Ray on June 27. The full English dub cast includes:
Fubuki: Felecia Angelle
Yuudachi: Leah Clark
Mutsuki: Cherami Leigh
Kaga: Jeannie Tirado
Akagi: Tia Ballard
Nagato: Elizabeth Maxwell
Mutsu: Morgan Garrett
Ooyado: Madeleine Morris
Yamato: Christina Kelly
Shimakaze: Megan Shipman
Kongou: Alexis Tipton
Hiei: Dawn M. Bennett
Kirishima: Trina Nishimura
Haruna: Bryn Apprill
Naka: Jad Saxton
Jintsuu: Natalie Hoover
Sendai: Brittney Karbowski
Jerry Jewell is directing the adaptation, which features scripts by Kristen McGuire and Clayton Browning. Patroick Morphy and William Dewell are attached as ADR Engineers.
The KanColle anime series aired during the winter 2015 broadcast season. The show was helmed by Keizou Kusakawa (Sekirei, Magical Girl Lyrical Nanoha A's) at diomedea, with the team of Mayuko Matsumoto and Naomi Ide providing character designs. Jukki Hanada (Love Live! School idol project, Nichijou – My Ordinary Life) was in charge of series composition.
Crunchyroll streamed KanColle as it aired in Japan. They describe it as:
Set in a world where humanity has lost control of the oceans to the "deep sea fleet," the only hope to counter this threat are the Kanmusu, a group of girls who possess the spirit of Japanese warships. The story revolves around Fubuki, a destroyer who comes to the Chinjufu base to train with other Kanmusu. Watch as their stories unfold!
Source: YouTube (Funimation)