The new class roster is out, and it looks like we have a few new additions.
Earlier today, the official Irregular At Magic High School anime website updated with three new casting reveals for upcoming movie The Irregular at Magic High School The Movie: The Girl Who Calls the Stars (Gekijoban Mahoka Koko no Rettosei: Hoshi o Yobu Shojo). The following will join the film's cast:
Benjamin Canopus: Jin Yamanoi
Ralph Algol: Satoshi Hino
Ralph Hardy Mirphak: Masaki Aizawa
Visuals for the three new roles were also added, which you can check out below:
The Irregular at Magic High School The Movie: The Girl Who Calls the Stars hits Japanese theaters on June 17. A second round of advance tickets will go on sale on April 29. Fans who purchase early will receive an A3-size clear poster as a bonus, while supplies last. Both the poster and visual will feature the new visual that was released this week.
Advanced preview screenings of the movie will be held on June 5 at Tokyo's Shinjuku Wald 9 theater and Osaka's Umeda Burg 7 theater. A total of 750 people will receive invites to these special showings. Fans will be able to apply for a possible spot via the official Irregular at Magic High School website.
Risako Yoshida (Diabolik Lovers More, Blood) will direct the movie at studio 8-Bit, with Kana Ishida (The Irregular at Magic High School, Shonen Maid) providing character designs. Series creator Tsutomu Satou is writing the film's story and script. Taku Iwasaki will score the film's soundtrack.
The previously confirmed voice cast includes:
Miyuki Shiba: Saori Hayami
Tatsuya Shiba: Yuichi Nakamura
Erika Chiba: Yumi Uchiyama
Leonhart Saijo: Takuma Terashima
Mizuki Shibata: Satomi Satou
Mikihiko Yoshida: Atsushi Tamaru
Honoka Mitsui: Sora Amamiya
Shizuku Kitayama: Yuiko Tatsumi
Angelina Kudou Shields: Yoko Hikasa
Mayumi Saegusa: Kana Hanazawa
Mari Watanabe: Marina Inoue
Katsuto Jyumonji: Junichi Suwabe
Kokoa: Konomi Kohara
Garnidelia (GARNiDELiA) will perform the film's theme song, Speed Star. The group has performed theme songs for several prominent anime titles, including Gundam Reconguista in G, Kill la Kill, and the second season of The Irregular at Magic High School.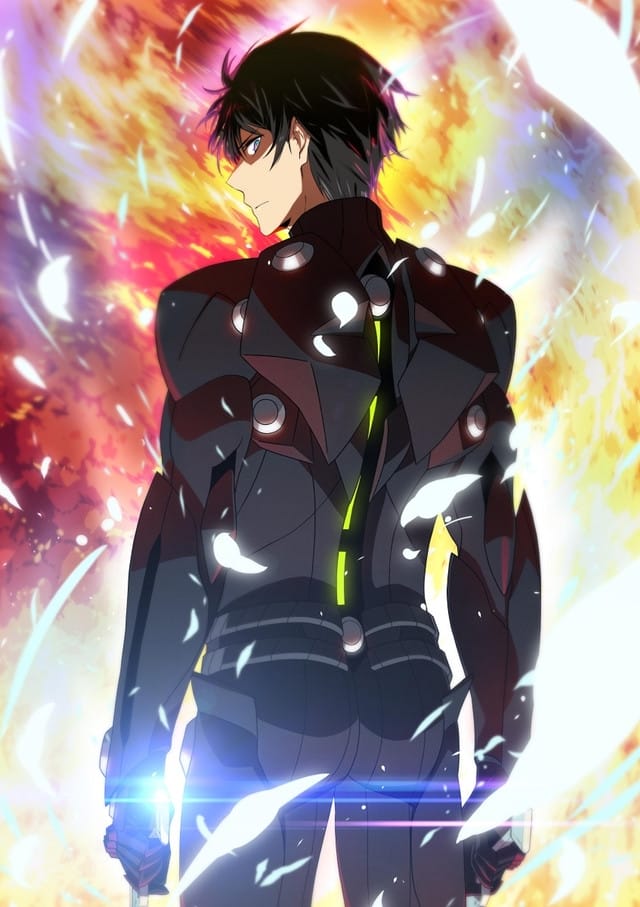 The Irregular at Magic High School light novels are written by Tsutomu Satou and illustrator Kana Ishida. The ongoing series, which began publication in July 2011, is currently distributed under Dengeki's Dengeki Bunko imprint. 20 volumes to date have been produced, with the most recent hitting retailers on September 20.
The Irregular at Magic High School anime series originally aired during the Spring 2014 broadcast season. Manabu Ono (Horizon in the Middle of Nowhere, Saki) helmed the project at Madhouse, with Kana Ishida (Shonen Maid, Wakaba Girl) providing character designs. Taku Iwasaki (Black Butler, Gurren Lagann) scored the show's soundtrack.
Aniplex of America currently holds the rights to the Irregular At Magic High School anime, which they describe as:
Based on the light novel by Tsutomu Sato, The irregular at magic high school is set in a world where magic exists but instead of using chants and spells, magic users cast spells with their Casting Assistant Device (CAD). The CAD is infused with the user's Psions (a substance-less thought particle) that activates the device and constructs the magic ritual. less
Several visuals and a promo video were released to promote the film. you can check these out below:
Promo Video
Key Visuals
Character Visuals
Source: MoCa News