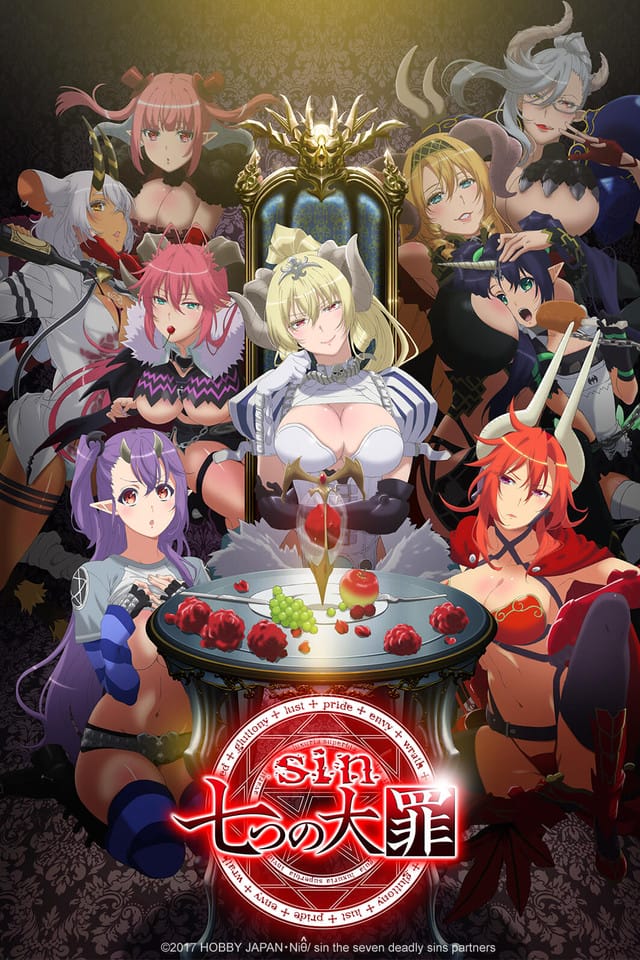 So, which sin is the most mortal of the seven?
Earlier today, Funimation unveiled their English dub cast for Seven Mortal Sins. The series will star the following:
Lucifer: Nicole Endicott
Leviathan: Brittany Lauda
Belial: Elizabeth Maxwell
Maria: Madeleine Morris
Satan: Dawn M. Bennett
Beelzebub: Arielle O'Neal
Mammon: Annabel Thorne
Belphegor: Ella Davis
Asmodeus: Morgan Garrett
Mina (Episode 1): Caitlin Glass
Gnosis (Episode 1): Brad Smeaton
Archangel Michael (Episode 1): Kristen Sutton
Dave Trosko is directing the dub, with Nick Hernandez working as ADR Engineer. Gino Palencia is the Mixing Engineer.
Funimation will start streaming Seven Mortal Sins's dub tonight at 10:30PM Eastern (7:30PM Pacific).
Seven Mortal Sins is an original project from Hobby Japan. The series is being directed by Kinji Yoshimoto (Genshiken 2, I couldn't become a hero, so I reluctantly decided to get a job.) at Artland and TNK, with Sachiko Yasuda providing character designs. Yoshimoto will also take charge of series composition.
Funimation describes the show as:
Before Lucifer's fall, Hell was ruled by seven demon lords, known as the Seven Mortal Sins. These beautiful and tempting devils seek complete corruption of the world, but everything is about to change when Lucifer is cast down to their realm of Hell, and takes up arms with an Earth girl named Maria. Whose corruption will rule Hell and the hearts of mankind?
Source: Funimation Blog