It looks like the thing that would ultimately be Sebastian's undoing was the cruel march of time.
Earlier today, Funimation announced that Black Butler will go out of print. In a Facebook post, Funimation urged fans to pick the show up before it leaves the company's catalog "for good"
A moderator post on the Funimation forums shows the title as expiring on May 29.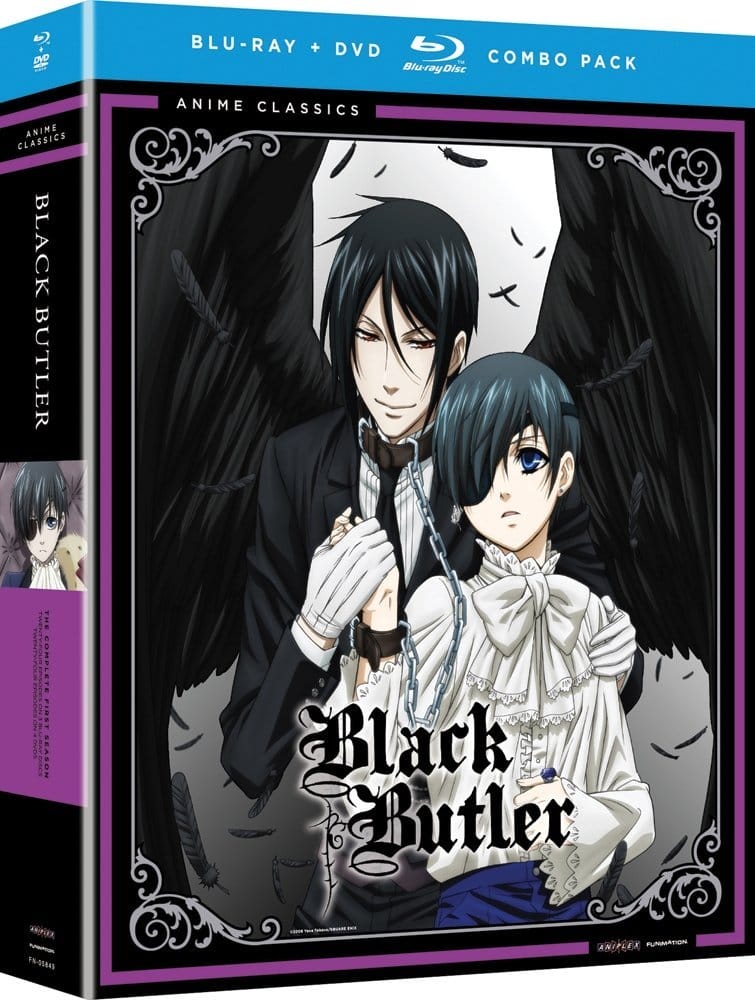 Black Butler first hit Japanese TV in Fall 2008. The series, which is based on Yana Toboso's manga of the same name, was directed by Toshiya Shinohara (A Lull in the Sea, Red Data Girl) at A-1 Pictures. Minako Shiba (.hack//SIGN, Noir) provided character designs for the project, while Mari Okada (Mobile Suit Gundam: Iron-Blooded Orphans, Selector Infected Wixoss) took charge of series composition.
Funimation describes Black Butler as:
Ciel Phantomhive was born into a life of luxury, only to have his beloved parents brutally murdered before his eyes. Wrought with grief and tortured by the very fiends who killed his mother and father, Ciel summoned the services of an exquisite butler born of the fires of hell. Together, they'll turn merry old England on its ear while hunting the mysterious villains who made Ciel an orphan.
Source: Facebook (Funimation) (Thanks to L.B. Bryant for the tip!)