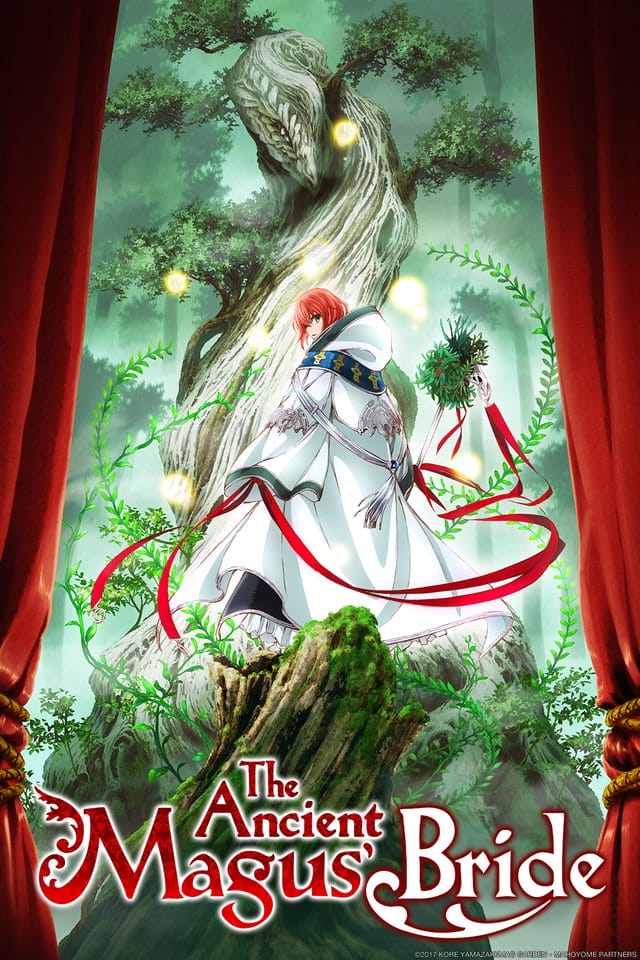 It looks like Crunchyroll's bringing a whole new sense of romance to Anime Expo.
Earlier today, Crunchyroll announced that they'll host a screening of The Ancient Magus' Bride at Anime Expo. The company will show the first three episodes, which are slated to hit Japanese TV in October.
Wit Studio head George Wada and director Norihiro Naganuma will also be at the screening. The two will discuss their work on the project, and sign The Ancient Magus' Bride posters.
The Ancient Magus' Bride is based on Kore Yamazaki's manga of the same name. The show will be produced at Wit Studio, with Norihiro Naganuma (Yowamushi Pedal Movie [2015]) taking the director's chair.
The property received a two-part OVA in 2016. Norihiro Naganuma (Yowamushi Pedal Movie [2015]) directed the title at Wit Studio. Hirotaka Kato (Eyeshield 21, Hozuki no Reitetsu) provided character designs.
In addition to directorial duties, Norihiro Naganuma was in charge of series composition.
Crunchyroll will stream The Ancient Magus' Bride on their digital platform. They describe the show as:
Hatori Chise is a 15-year-old girl, with nowhere to call home, no purpose in life, and no means of living. Nothing, aside from the special power with which she was born. It was a non-human sorcerer, Elias, who made her his apprentice and declared her his future wife. In the time they spend together, Chise slowly regains something she'd lost before. This is the story of the beauty that exists in this world.
Source: Crunchyroll