Happy Sunday everyone, and welcome to a new week on the Media Create sales charts! A few new titles are poking their heads out this week, with Tekken 7's big launch, and the surprising Seiken Densetsu Collection hitting the Switch (Square Enix, western release? Please?). Even the Vita gets a sit at the table this week, with two new titles making their way to market.
There's a lot to discuss, in this last entry before E3, so let's get to the numbers!
Nintendo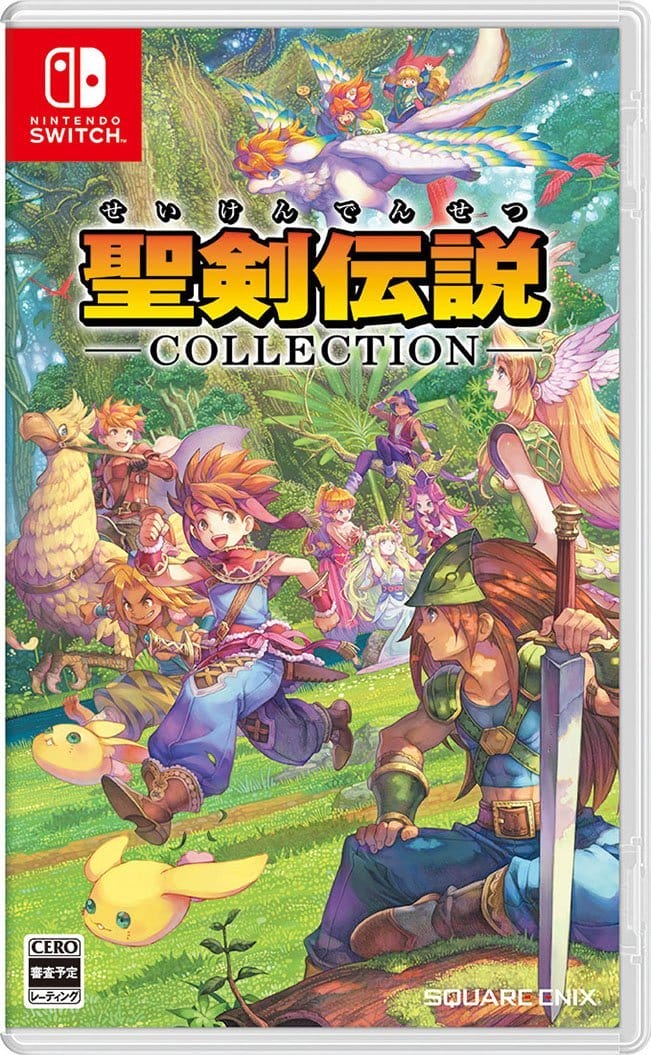 Titles on the Big N's platforms claimed twelve spots in the charts this time around, with four Switch games, seven 3DS titles and a Wii U entry making the cut.
At the front of the crowd, it seems that the Mana Tree has taken root. Seiken Densetsu Collection (Switch), a compilation of the first three mainline games in the Seiken Densetsu/Mana franchise, debuted at second place with 29,564 units sold. And, honestly, this is pretty impressive. We're looking at a compilation of three emulated RPGs from the early '90s, priced at 4,800 yen ($43.68 USD as of this writing). Despite that, though, the title managed to beat out the opening-week numbers for Ultra Street Fighter II (16,404), and move between 40-60% of its initial stock. The title currently enjoys a 3.19% attach rate, overall. That said, expect this to decline by about 75-85% next go-round as RPGs tend to be front-loaded.
Not far behind, folks are gathering to look at the footage for Mario Kart 8 (Switch). The latest entry in Nintendo's long-running kart racing series dipped to third this week, with 20,984 units sold (488,673 LTD). We should see this cross half a million next sales period. As of now, the title enjoys a 52.73% attach rate, meaning that roughly one copy has been sold for every Switch in the wild. Furthermore, the title has officially surpassed the sales of The Legend of Zelda: Breath of the Wild. I'm fully expecting to see Mario Kart 8 to be a regular sight this summer and beyond. Truth be told, I wouldn't be shocked if we see Mario Kart popping into the charts well into September. The legs are there, and they are strong.
In 3DS world, it seems that fans across Japan are becoming big fans of the double-cross. Monster Hunter Double Cross (3DS) fell back to fifth place this period, with 12,263 copies reaching customers (1,502,606 LTD). This week, the house that the Blue Bomber built has something to celebrate, as Double Cross finally crossed the 1.5 million sales mark. Even better, sales of the title are up by 10%, and this 12K-ish total seems to be a temporary baseline as we enter the summer. I foresee some great things from the upcoming Switch port, which I'm tentatively calling a smart move that'll placate fans until the next mainline release.
In the heart of the charts, if you look hard enough, you're bound to find a few adventurers climbing about (or taming horses, or cooking, or…). The Legend of Zelda: Breath of the Wild (Switch) moved 9,666 units (485,687 LTD), which was enough to claim the #7 space. The Wii U version also cracked the big board at 19th, with 2,733 units sold (128,502 LTD). Combined, the two SKUS have sold through 614,189 units. I'm still standing on my prediction of the Switch SKU breaking 500K by the end of June. It's a little aggressive with the current sales curve, but it's definitely attainable. Now, that said, Breath of the Wild is an unarguable success at this point. Over 600K across two SKUs, and nearly half a million on Switch alone is something that Nintendo should be proud of. They've already crushed the sales of Skyward Sword (380K LTD) and Wind Waker HD (48K-ish LTD) combined, and dual-SKU sales have eclipsed Majora's Mask (601,539 LTD). Truth be told, if we account for dual-SKU sales, this looks to be the best-selling Zelda game in Japan since 2011's Ocarina of Time 3D (600,829 LTD). That's pretty huge.
It looks like the battle between the Saiyans is taking its toll, sadly. Dragon Ball Heroes: Ultimate Mission X (3DS) dropped down to 9th this period, with 5,935 units sold (158,859 LTD). Joking aside, the sales trajectory on this title seems to be fairly typical – I expect to see it break 175K with ease, though 200 is looking to be more and more of a stretch with each passing week.
It looks like Capcom took a bit of a Shoryuken to the chin in this week's charts. Ultra Street Fighter II: The Final Challengers dove down to 10th this period, with 4,735 units sold (21,139 LTD). As of now, the title holds a 2.28% attach rate overall. The week-two drops are well within expected norms, a bit lower even, but I'm still on the fence with the game's overall performance. I don't see Capcom taking a bath in terms of revenues, but at the same time, I'm what they were expecting overall, as well. This is a tough nugget to crack on that end due to the nuance of "how it was expected to do" versus "how CAPCOM expects it to do."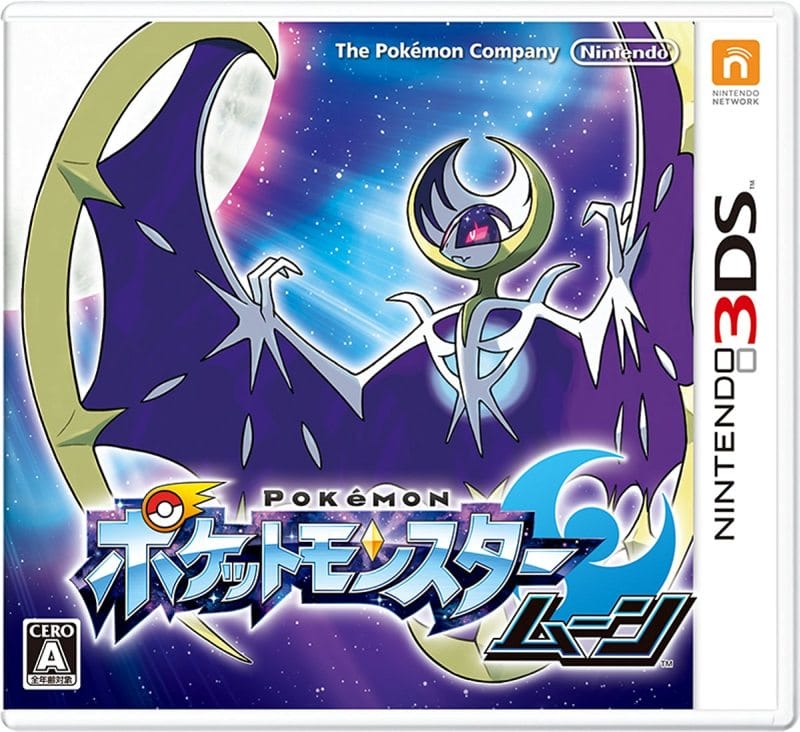 On a more positive note, fans are still flooding Alola to be the very best, like no one ever was. Pokémon Sun & Moon (3DS) saw sales stay 100% flat this period, with 3,312 copies reaching customers (3,269,509 LTD). Combining this with the sales of the double-pack, which sits at 157,492 last charting, we're looking at 3,427,001 sales, and 3,584,493 individual copies out in the wild. At this point, we're just playing the waiting game as SKU sales move toward that 3.5 million mark. At this point, I'm also kind of curious to see the effect that Ultra Sun and Ultra Moon will have on the title, since the two are related.
Meanwhile, the Better Mario Trap Committee (TM) just got a bit bigger. Super Mario Maker 3DS (3DS) took a warp pipe down to 16th this period, pushing 2,972 copies (1,047,77 LTD). This is actually up from last period, and we should see the title crush 1.05 million within the next week.
On the note of crushing expectations, Animal Crossing: New Leaf's Welcome amiibo SKU (3DS) continues to build happy homes for 3DS owners across Japan. The title shifted another 2,831 pieces this period (184,674 LTD) to take the #17 space. I've gushed over this title's performance countless times now, so I'll save your eyes this week. All I can say is "Nintendo would be stupid to not announce a Switch Animal Crossing before too long."
Not far out of the crossing, folks are gathering on the baseball diamond. Pro Baseball Famista Climax (3DS) slid to 18th this week, with 2,824 units sold (82,293 LTD). Though it won't hit 100K on the big board, we may see it make the milestone in the under-charts.
Sadly, it looks like the wacky world of sports is falling out of favor. Mario Sports Superstars moved just 2,721 units this period (98,459 LTD) to take 20th. I'm honestly hoping that this can tough things out for one more week, since it'd be a shame to see it fall out just before reaching that 100K point.
On the Hardware Front
The Switch took top honors again this time around, with 23,524 units sold (926,659 LTD). If my predictions are right, and Nintendo's planning to stuff the channels for ARMs, then we have a very real shot of seeing the million-sold mark hit before July. If not, then it'll undoubtedly reach the milestone before Splatoon 2 hits on July 21… with June's final week being the most likely point of crossing.
The 3DS, took third this period, with 16,495 handhelds hitting customers. The Wii U, meanwhile, continues along, somehow not being in last place with 221 units sold.

Sony
The PlayStation family managed to claim eight spots on the big board this week, with six PS4 games and two Vita titles hitting the top-20.
At the front of the pack and top of the charts, the King of Iron Fist tournament rages on. Tekken 7 (PS4) claimed first place this period, with 58,736 units sold. Though taking first place is great to see, this number is not very encouraging for a mainline Tekken entry. It's a huge decline from Tekken 6's début in 2009 (103,000), and a sharp drop from Tekken Tag Tournament 2 in 2012 (62,630). I can certainly see more than a few folks at Bandai Namco sweating this one out, as a result, especially since Famitsu is showing it as far from "sell-out" status. That said, there is always more than one side to every story in these cases – and both Tekken Tag 2 and Tekken 6 came about before a series of major consumption taxes that had a major retarding effect on consumer spending. So, while we did observe a decline, we are in two very different markets overall. (I still think Bandai Namco is sweating this one out a bit, though.)
Meanwhile, the Vita continues to see love from the visual novel community. Sukitomo. Tsukiuta. 12 Memories (Vita) sold through 12,763 units period, capturing 4th place in the process.
It looks like the mighty Adol took a small tumble this week. Ys VIII: Lacrimosa of Dana (PS4) dipped down to 6th place this period, with 10,201 units sold (37,942 LTD). Though the decline seems large, the 63% dip is well outside the usual 73-85% that tends to hit RPGs. We should see this stick around for an extra week or two, beating out initial trajectory estimates. More important, the title will likely crack 50K within two sales periods, which is incredibly encouraging.
The center of the charts of a bit of a sheen this week, with the début of Shiin (Vita). Yes, I know that's an awful joke. Anyway, the title shifted 7,099 units in its opening week to capture 8th place.
Just outside the top-10, a battle of good and evil, heaven and hell, heavy and metal rages on. Guilty Gear Xrd: Rev 2 (PS4) slashed 11th this time around, with 3,891 units sold (14,500 LTD). While yes, this is incredibly low for a Guilty Gear title, I'm giving it a bit of a pass, as this is just a re-re-release of a three-year-old game, albeit with the two expansion packs included. It should still crack 20K, but I'm not expecting to see the game go far beyond that.
Sadly, it looks like 2B is starting to succumb to the machinical monstrosities of the world. NieR: Automata (PS4) dropped to 12th place this period, with 3,591 copies reaching customers (338,144 LTD). That said, though we're seeing the title start its exodous from the sales charts, NieR defied pretty much all expectations. With nearly 350K units sold and a huge amount of critical praise, I don't doubt that Square Enix is sitting pretty on this one. Seriously, though, Square. Pay Yoko Taro.
Somehow, the siege continues to rage on. Tom Clancy's Rainbow Six: Siege (PS4) climbed up to the #14 space this week, with 3,187 units sold (200,144). Though it took a year and a half, we finally did see Rainbow Six: Siege crack that 200K mark, which is nothing short of fantastic. I'm glad to see that were able to see it reach this milestone, even if Wildlands seems to have disappeared entirely. Kudos, Ubisoft. You did well – no notes for you.
Finally, as you all know, Crime Time never ends. Grand Theft Auto V's budget re-release (PS4) bounced up to 15th this time around, selling through 3,092 copies (342,821 LTD). I don't doubt that we'll see this SKU cross 350K before the end of the month, which is simply phenomenal. Really – I have nothing but praise for Rockstar's appeal here, given that they were able to produce a game that's been selling fairly consistently across numerous platforms for four years. At this point, I'm pretty much done predicting where GTAV will finally rest when it exits the charts, because it keeps defying my expectations.
On the Hardware Front
The PlayStation 4 took a close second place this period, with 21,346 consoles sold. Of those, 5,492 were PS4 Pro units. The Vita, meanwhile, sold a modest 4,454 handhelds for the week.
The PS3 still manages to find customers, even in this world where it's no longer being produced. The historic console moved 714 units for the week.

Microsoft
In the world of computing, ECMA-167 is the technical name for the "Universal Disk Format." This is an open, vendor-neutral file system (maintained by the Optical Storage Technology Association) that supports a wide range of formats. More commonly, though, it's used in DVDs, Blu-Rays, and other modern optical disc formats. In particular, though, ECMA-167's design is well-suited to incremental updates to standard recordable discs (DVD-R, etc.) and rewritables (DVD-RW).
In the world of Japanese console sales, though, 167 XBox One consoles sold likely means that a few folks in the division are looking for ways to rewrite their latest career choices.