Happy Sunday everyone, and welcome to an all-new week of Media Create fun. E3 week just ended, and we've seen so many incredible reveals across the board. So, for those who have been paying attention, what was your "game of show" this year?
Anyway, on the business end of things, expect a lot of familiar faces this period, as no new releases cracked into the top-20. Still, there's a lot to discuss, as we had some real movement in the big board.

Nintendo
Titles on the Big N's hardware controlled twelve spaces in the top-20 this period, with seven 3DS games, four Switch SKUs, and a Wii U game making the cut.
Leading the pack comes the thrill of racing with Mario Kart 8 Deluxe (Switch). The quirky racer managed to dodge blue those red shells and knock out the leader, returning to first place with 16,596 units sold (505,270 LTD). This week, we saw the title crack the half-million mark, which is nothing short of fantastic for the title. As a reminder: Under a million Switch consoles are out in the wild, and Mario Kart is currently enjoying a 52.97% attach rate. More than one copy has been sold for every two Switches in the wild. With this in mind, the fact that it crushed the half-million mark in under two months is nothing short of phenomenal. I can see this cracking a million easily, especially if Nintendo are planning holiday bundles with the title.
Not far behind, it looks like 3DS fans haven't quite felt the sting of the double-cross yet (Expect any movement on that to happen about a week). Monster Hunter Double Cross (3DS) rose up to third this period, with 10,209 copies reaching customers (1,512,815 LTD). The title continues to show fabulous legs. However, I'm starting to wonder what the recent announcement of Monster Hunter World will have on this SKU and the upcoming Switch version. That really does introduce some unpredictability, which will be interesting to observe.
Just outside the top-3, the Hylian Champion continues his quest to (eventually) rescue Hyrule from Calamity Ganon. The Legend of Zelda: Breath of the Wild (Switch) paraglided to 4th this period, with 8,839 customers snagging a copy (494,526 LTD). The Wii U SKU also charted this period, taking the #19 space with 2,280 sales (130,782 LTD). Combined, the two verisons have sold through 625,308 copies.
And, really, I'm not sure what I can say that hasn't been said. Zelda has completely obliterated expectations across the board, and continues to be that "go-to" for those who want a bigger single-player experience on Switch. On its own, the Switch SKU for Breath of the Wild has beaten out Majora's Mask 3D (~452,000), A Link Between Worlds (~446,000), and Skyward Sword (~337,000). This specific version is on track to beat Twilight Princess (Wii, ~554,109). In short, Nintendo did well here.
On the note of grand adventures, folks continue to line up to wield the mighty mana sword. Seiken Densetsu Collection (Switch), which includes all three games in the original trilogy, shifted 5,329 copies this period (34,893 LTD) to take fifth place. The 82% drop is very much expected for an RPG release. Sadly, though, this also hints at the fact that we probably won't see this charming collection cross 50K as we'll likely see a standard RPG sales curve.
Meanwhile, portable fans continue to bring the fight to Namek. Dragon Ball Heroes: Ultimate Mission X (3DS) clawed its way up to the #7 spot this time around, with 4,593 units sold (163,451 LTD). As of now, the title still stands a good chance of crossing the 175K mark, though outlook toward 200K is a bit murky.
Of course, there's no place for murk and gloom in Alola. The sun (or moon!) continues to shine on Pokémon Sun & Moon (3DS), which caught 11th place with 2,935 copies reaching customers (3,272,444 LTD). Combining this with the sales of the double-pack, which sits at 157,492 last charting, we're looking at 3,429,936 sales, and 3,587,428 individual copies out in the wild. Honestly, I'm not sure what else I can say here – the title's steadily marching toward 3.5 million sold, and there's a great amount of buzz toward its sequels. The Pokémon Company nailed this one, and we should see Sun & Moon continue to hold some position on the big board well into the summer.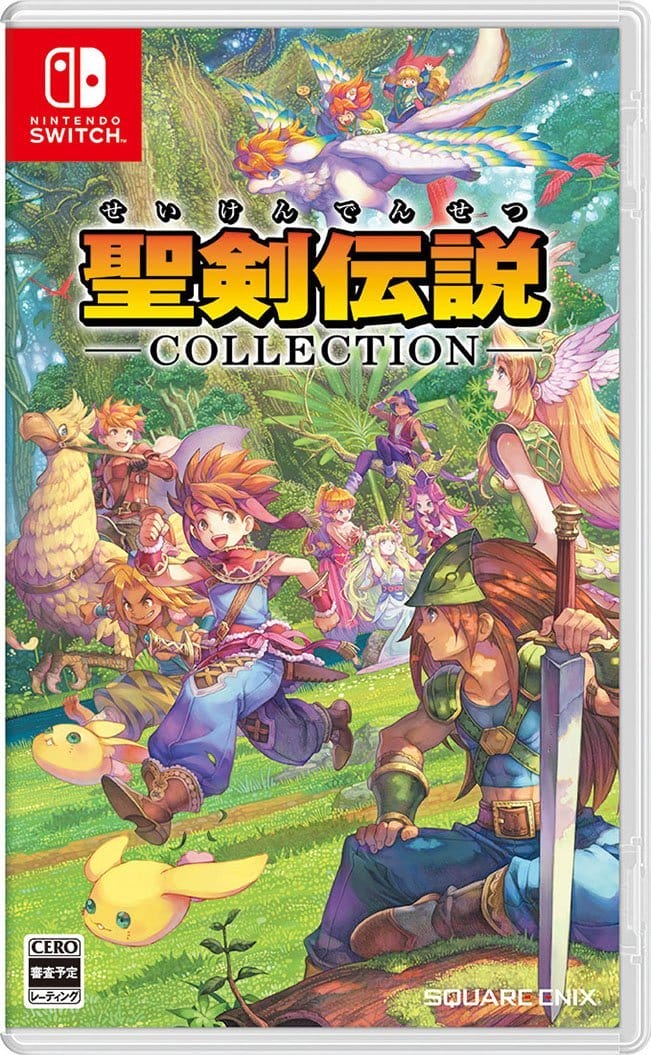 Not far behind, Tom Nook continues to be full of surprises. Animal Crossing: New Leaf's "Welcome amiibo" SKU (3DS) shifted another 2,925 units (187,599 LTD) to rise up to 12th. The title actually saw a 3% increase week-over-week, and continues to remain incredibly strong overall. We're almost at the seven-month mark since the version hit stores, and it's been a fairly regular sight since. The fact that this title continues to hold such sway with customers is simply astounding.
Speaking of astounding, it's hard to deny that the fevered search for the Better Mario Trap (TM) is pretty impressive. Super Mario Maker 3DS (3DS) built its way to the #13 spot, with 2,725 units sold (1,049,802 LTD). The title is just shy of 1.05 million. As of now, I'm not sure what more I can say aside from "kudos, Nintendo."
Microgame madness returned to the top-20 this week, as folks re-discovered the joy of ball rolling, cow milking, and pistol-dueling. 1-2-Switch (Switch) sandwich-raced its way to 14th place, with 2,716 copies reaching customers (220,050 LTD). We should see this break a quarter million by July, if all goes well. Currently, the title enjoys a 23.07% attach rate, so just under one copy is in the wild for every four Switch consoles. I expect this ratio to decline, as the title seems to lack the long-lasting appeal of Breath of the Wild or Mario Kart 8.
The wacky world of sports continues to enchant and amaze. Mario Sports Superstars (3DS) rose up to 18th this week, with 2,323 copies reaching customers (100,782 LTD). This week, we saw the title finally cross the 100K mark. I don't see it going much further, but it's reached a comfortable position after a fairly slow start.
On the note of sports, Pro Baseball Famista Climax (3DS) seems to be ready to finally retire. The title sold just 2,188 copies this time around (84,481 LTD) to take 20th.
On the Hardware Front
The Switch held onto the top spot this period, with 27,291 units sold (940,069 LTD). We should see this easily cross the million-sales mark, especially if predictions of a sales bump for ARMS hold up.
The 3DS family took third place, with 11,519 handhelds reaching customers. The Wii U, meanwhile, continues its slow exit, selling just 133 consoles.

Sony
This week, eight titles in the PlayStation family captured spots on the big board. Of those, five PS4 games and three Vita titles made the cut.
At the front of the crowd, the King of Iron Fist tournament continues to rage on. Tekken 7 (PS4) dropped down to second this period, with 12,460 units sold (71,196 LTD). The 79% drop is well within the expected norm, and denotes a fairly normal sales trajectory. That said, sales are still incredibly low for the franchise. The title is still trending below both Tekken Tag Tournament 2 (2012) and Tekken 6 (2009), and we're still well within the title's first print run. Something tells me that more than a couple of workers at Bandai Namco are a bit antsy about the game's Japan situation.
Adol Christin continues to hang tough a bit further down the path. Ys VIII: Lacrimosa of Dana (PS4) held on to 6th place this period, with 5,324 copies reaching customers (43,267 LTD). We should see the title easily cross 50K by the time it exits the charts, which is fantastic for a year-old port. The 48% decline is also pretty encouraging, as it's trending above the usual RPG sales curve. I'm genuinely curious to see where this title finally rests by the time it exits the charts.
At 8th, Vita fans have found a place with Alice. Shiro to Kuro no Alice (Vita) debuted at 8th place, with 4,385 units sold. Sales are pretty typical of visual novels for the platform, which is always encouraging.
Speaking of encouraging, Yoko Taro's latest epic continues to impress. NieR: Automata (PS4) sold thorugh 3,499 copies this week (345,987 LTD) to take 9th place. We should see this cross 350K by the end of the month. That said, Square-Enix: pay Yoko Taro.
it looks like larceny and crime continues to be a popular proposition in the gaming charts. Grand Theft Auto V's budget-priced re-release (PS4) sped up to 10th this time around, moving 3,166 units (345,987 LTD) in the process. We should see this SKU crack 350K by the end of the month as well, which is pretty damned impressive. Rockstar, you've done well.
On the note of doing well, Tom Clancy's Rainbow Six: Siege continues to impress. The title sold through 2,551 copies this period (202,695 LTD) to snipe out 15th place. Rainbow Six: Siege seems to have seen a resurgence in popularity, which is a bit bittersweet. Though it's doing well, it does so at the expense of Ghost Recon: Wildlands. I can't help but wonder if we'll see a similar bump for the newest Tom Clancy entry in a few months' time.
Vita fans got a little blast from the past this week, as they welcomed Minecraft back into the boards. Notch's blocky builder moved 2,466 units (1,161,240 LTD) to take 16th place. And, honestly, can we take a moment to appreciate just how much pull Minecraft continues to have on the Vita? It's mind-blowing, to say lightly.
At the back of the pack, is one last Vita visual novel. Sukitomo. Tsukiuta. 12 Memories managed to move 2,352 units (15,115 LTD) to take the #17 space.
On the Hardware Front
This week, the PS4 claimed second place, with 19,141 units sold. Of those, 4,546 are PS4 Pro consoles. The took a distant fourth this time around, with 4,063 handhelds reaching customers.
the PS3, meanwhile, continues to hang on with each passing week. Sony's decade-old system shifted 392 units to take fifth place.
Microsoft
Microsoft actually saw a jump up this period, rising to 255 units for the week. We might somehow, someway, see this crack 80K (lifetime) by the end of summer, if this pace keeps up!
Still doesn't keep it safe from funny story time.
In the world of computing, 255 is the maximum value for an 8-bit unsigned integer. Adding any nonzero value to a maxed out byte will cause it to wrap around, back to zero – this is called an "overflow", and can cause many peculiarities. A famous example of byte-overflow in the gaming world can be observed in Pac-Man's Kill Screen, in which the level counter overflows its 8-bit integer counter, and the game tries to draw 256 fruit to the screen. The result is the garbled mess on the right side of the maze.
In the world of Japanese console sales, I'm guessing those unfortunate XBox division employees feel like they're wandering an endless, messed-up maze of sadness with sales this low.