Crunchyroll fans, your summer just got much more packed!
Earlier today, Aniplex of America announced that they will stream several titles as part of Crunchyroll's Summer 2017 simulcasts. The following will join Crunchyroll's lineup:
Hell Girl 4
Owarimonogatari Season 2
Record of Grancrest War (Grancrest Senki)
Blend-S
Owarimonogatari will premiere first on Crunchyroll in August. Hell Girl 4 was also announced for Anime Strike's simulcast lineup.
Hell Girl 4
Hell Girl 4 will run for twelve episodes, with six being new stories and six being "reminiscence" throwback episodes.
Takahiro Omori (Hell Girl, Baccano!) will direct the new series at Studio Deen, with Mariko Oka (Hell Girl, Jing: King of Bandits) providing character designs. Kenichi Kanemaki (Hell Girl: Three Vessels, Natsume's Book of Friends) is in charge of series composition, while Yasuharu Takanashi (Hell Girl, Pretty Guardian Sailor Moon Crystal) will compose the soundtrack.
Owarimonogatari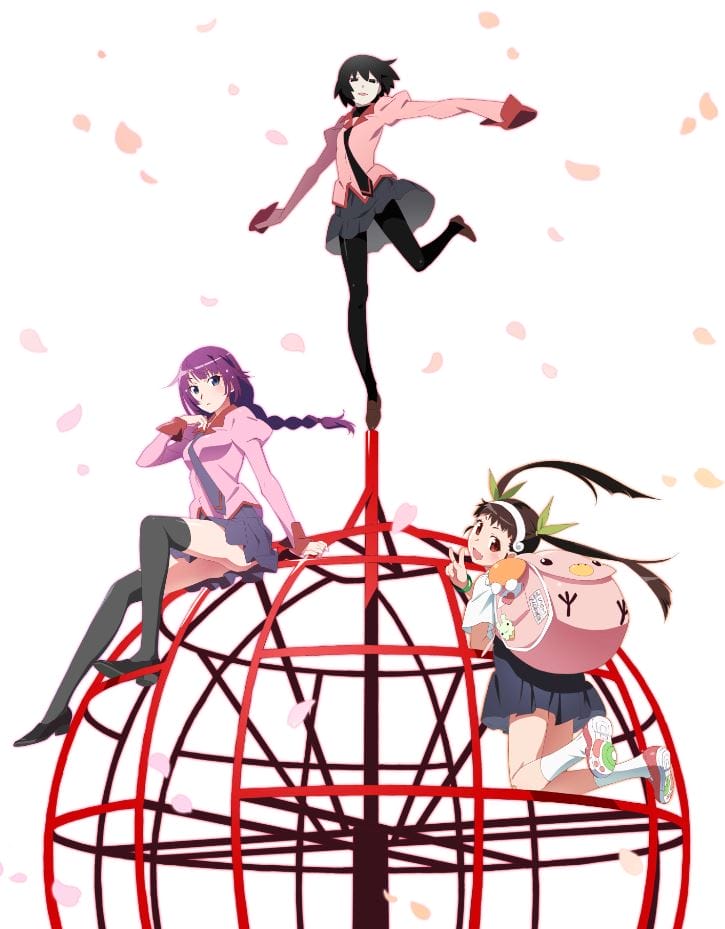 Owarimonogatari Season 2 is a series of TV specials. The show will air for two hours on August 12 and 13, for a total runtime of four hours. The title will adapt the third Owarimonogatari light novel.
Record of Grancerest War
Record of Grancrest War is based on a light novel series by Record of Lodoss War creator Ryo Mizuno and illustrator Miyuu. Mamoru Hatakeyama (Sankarea: Undying Love, Hakkenden: Eight Dogs of the East) was tapped to direct the project at A-1 Pictures, with Hiroshi Yakou providing character designs. The team of Ryo Mizuno (Record of Lodoss War) and Shunsaku Yano will take charge of series composition.
Blend-S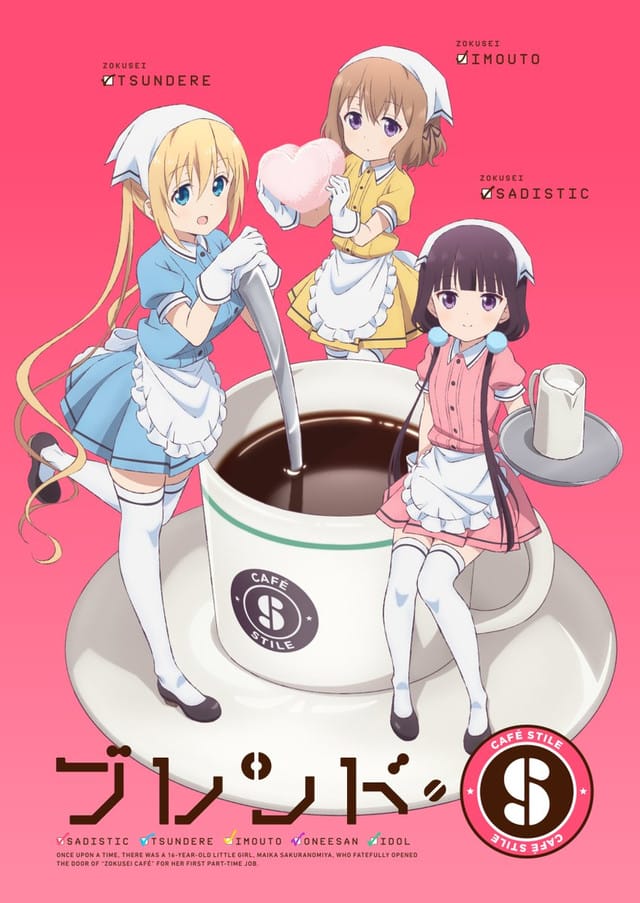 Blend-S will be directed by Ryouji Masuyama (Gurren Lagann Parallel Works) at A-1 Pictures, with Yousuke Okuda (Is the order a rabbit?) providing character designs. Go Zappa (Shin Koihime Musō, Chronicles of the Going Home Club) is in charge of series composition for the project.
Source: Aniplex of America (Industry Panel)