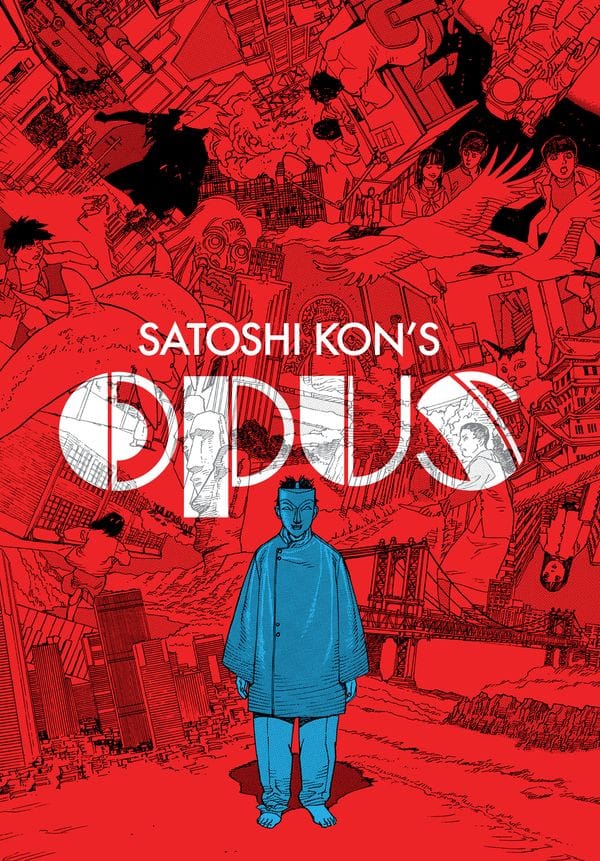 Over the weekend, Masao Maruyama attended Japan Expo in Paris. At the event, Maruyama revealed that he intends to produce an anime adaptation of the late Satoshi Kon's OPUS at his new Studio M2.
Anime News Network notes that this wasn't an official statement, as the project hasn't officially been greenlit for production.
Opus is a 1995 manga from Satoshi Kon. The series ran through 1996, before Kon began work on 1997 film Perfect Blue. Though it didn't receive an ending in serialization, Tokuma Shoten reprinted Opus in 2010 with the "illusive ending" epilogue. Dark Horse currently distributes Opus in North America. they describe the series as:
Brilliant anime director Satoshi Kon (Paprika, Paranoia Agent, Tokyo Godfathers, Millennium Actress, Perfect Blue) died tragically young in 2010 at the age of forty-six. But before he became a director, he was a manga artist, and Dark Horse is honored to remember Kon with the release of Satoshi Kon's OPUS,an omnibus collection of a two-volume manga from 1996, created by Kon on the eve of his first film. OPUS contains the mastery of both realism and surrealism that would make Kon famous in Perfect Blue,as a manga artist planning a shocking surprise ending to his story gets literally pulled into his own work—to face for himself what he had planned for his characters!
Satoshi Kon passed away in August 2010, due to pancreatic cancer. In early 2011, Madhouse announced that they would produce his final film, titled Yume-Miru Kikai (The Dreaming Machine). Maruyama left Madhouse in 2011 to found MAPPA, where he aimed to finish The Dreaming Mashine. In 2015, Maruyama noted that the film was still in production "in theory." At the time, he revealed that funding was a source of difficulty. The biggest roadblock, though, is finding talent that could match Kon's. In January, the story remained unchanged.
Sources: Catsuka, Anime News Network