Get ready for more Monogatari madness, folks!
Earlier today, the official Owarimonogatari anime website updated with a new promotional trailer for the show's second season. The 85-second trailer previews ending theme song Shiori by ClariS.
Owarimonogatari Season 2 is a series of TV specials that adapts the third light novel in the franchise. The show will air for two hours on August 12 and 13, for a total run-time of four hours. Crunchyroll will stream the series outside of Japan before all other outlets. Afterwards, Amazon's Anime Strike will carry the title.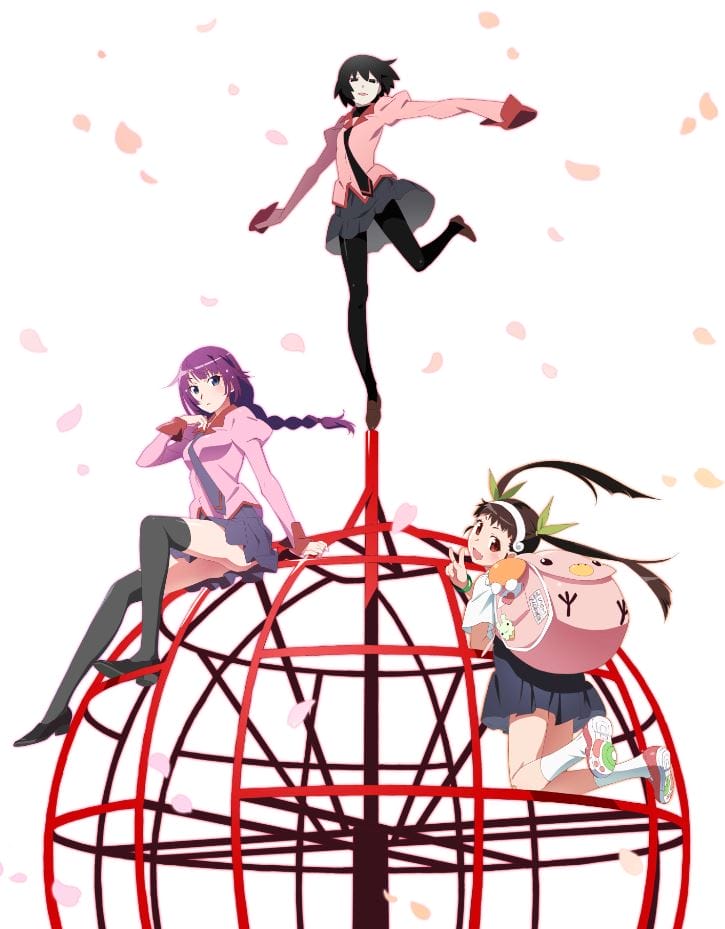 The main cast and crew from the first season will returning to work on the project.
Akiyuki Shinbo (Sayonara, Zetsubou-sensei, Puella Magi Madoka Magica) served as Chief Director on Owarimonogatari's first season, with Tomoyuki Itamura (Monogatari Series Second Season, Tsukimonogatari) taking the director's chair at Shaft. Akio Watanabe (Bakemonogatari, The World God Only Knows) provided character designs, while Shinbo and Fuyashi Tou (Nisekoi, Bakemonogatari) collaborated on series composition.
The voice cast on the project included:
Koyomi Araragi: Hiroshi Kamiya
Ougi Oshino: Kaori Mizuhashi
Sodachi Oikura: Marina Inoue
Hitagi Senjōgahara: Chiwa Saito
Nadeko Sengoku (ep 5): Kana Hanazawa
Suruga Kanbaru: Miyuki Sawashiro
Yotsugi Ononoki: Saori Hayami
Izuko Gaen: Satsuki Yukino
Tsubasa Hanekawa: Yui Horie
Classmate (ep 1): Aoi Koga
Classmate (ep 1): Arisa Date
Classmate (ep 1): Chiaki Mori
Classmate (ep 1): Emiko Takeuchi
Classmate (ep 1): Hinata Tadokoro
Classmate (ep 1): Norihito Hase
Classmate (ep 1): Reiō Tsuchida
Classmate (ep 1): Sōshirō Hori
Classmate (ep 1): Takaaki Uchino
Classmate (ep 1): Yuki Minami
Aniplex of America currently holds the domestic rights to Owarimonogatari. They describe the series as:
During the month of October of his third year in high school, Koyomi Araragi is introduced to a transfer student named Ougi Oshino by his underclassman Kanbaru Suruga.

Ougi tells Koyomi that she has something she wishes to consult with him. When she draws the map of Naoestu High School, she finds something peculiar on the map of Naoetsu High School she draws.

This discovery reveals a tale that wasn't meant to be told, and this makes Koyomi's high school life totally different.

This is the story that brings to light "what" makes Koyomi Araragi.

This is the story that reveals the "beginning" of everything.
Source: Twitter (pKjd)