Soon, the fates will align once again, as the battle for the Grail begins anew.
Earlier today, Aniplex of America started streaming a new teaser trailer for Fate/stay night [Heaven's Feel] THE MOVIE I. presage flower. The 90-second trailer is the same promo that hit the web in July.
Fate/stay night [Heaven's Feel] I. presage flower hits Japanese theaters on October 13. A North American run is also planned.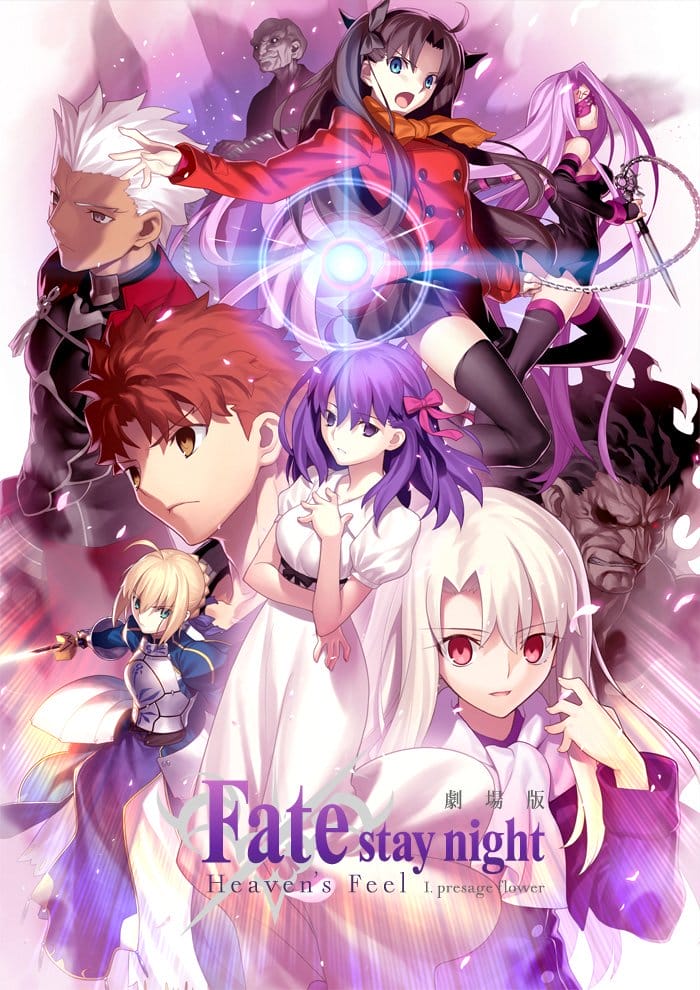 The Fate/stay night Heaven's Feel films will adapt the "Heaven's Feel" branch of the Fate/stay night visual novel. Tomonori Sudou (Fate/stay night: Unlimited Blade Works) will helm the project at ufotable, with Takahiro Miura providing storyboards. Yuki Kajiura (Puella Magi Madoka Magica, Madlax) will score the films' soundtracks.
The confirmed voice cast includes:
Sakura Matō: Noriko Shitaya
Kirei Kotomine: Jouji Nakata
Rin Tohsaka: Kana Ueda
Illyasviel von Einzbern: Mai Kadowaki
Shirō Emiya: Noriaki Sugiyama
Rider: Yuu Asakawa
Two other trailers for Fate/stay night: Heaven's Feel I. presage flower have been released since December. You can check them out below:
Source: YouTube (AniplexUS)