Happy Sunday everyone, and welcome to an all-new week of Media Create sales! This was a week dotted with exciting titles, from Mario & Luigi: Superstar Saga on the 3DS, to Dragon's Dogma: Dark Arisen on the PS4.
At the same time, though, this was a week of super low sales, which seems par for the course. For reference, last year, outside of Monster Hunter Stories, no game cracked the 20K mark. We're basically in a small lull ahead of the holiday shopping season, so be sure to keep your expectations in check as we look at the numbers.

Nintendo
This week, the charts screamed "Nin-ten-domination", as titles on the Big N's hardware held thirteen spaces.
At the top of the charts, we see fans flocking toward the BeanBean kingdom for a nostalgic journey. Mario & Luigi: Superstar Saga + Bowser's Minions, the remake of the Game Boy Advance classic, took top honors in its début with 25,788 units sold. And, looking at the numbers, this is a rough launch. Famitsu pegs sell-through at a mere 40-60%, meaning that there's anywhere between 18,000 and 37,500 unsold copies in the retail channel.
Given the time of year, this should be about average. That said, though, a Mario game – even a remake – failing to garner more than 60% sell-through in its début week is frighteningly telling. I would say that conventional logic is showing a decreasing appetite for 3DS games, which would explain declines on games like Etrian Mystery Dungeon 2 and Great Phoenix Wright: Ace Attorney 2. At the same time, though, this blanket logic would discount the recent (massive) success of Dragon Quest XI and smaller pseudo-wins like Snack World. There's a lot to really unpack here, and it's looking more and more like the general hunger for 3DS games is drying up in favor of the Switch, albeit with those ever-important exceptions. I'm going to take a "wait and see" approach before meting out a final judgment, though, to see if any further major titles (notably Ultra Sun / Moon and MegaTen: Deep Strange Journey) continue the trend.
Speaking of the Switch, Nintendo keeps bringing the squids to the yard for some fast-paced ink action. Splatoon 2 (Switch) squid-jumped to second place this period, with 22,338 copies reaching customers (1,212,901 LTD). This was a pretty huge week for Splatoon 2, as it finally cracked that 1.2 million mark this period, and shows few signs of slowing down. The game enjoys a 66.56% attach rate, meaning that fully two thirds of all Switch consoles on the market have a copy of this game in some form or another. That's beyond an enviable attach rate, and bodes well for the game going into the holiday season. Demand does seem to be flexbile at this point, so we should see sales ebb and flow with hardware supply in the short-term.
Not far behind, Mario and Company found their way back to the winner's circle for another round. Mario Kart 8 Deluxe (Switch) took that bullet bill to third place this time around,w tih 13,392 units sold (734,133 LTD). The title is on-track to crack 750K in the next two weeks, at its current pace. You know, given the doom and gloom at launch surrounding the title ("It's a port!", "Everyone who wanted this got it on Wii U!", and so on), Mario Kart continues to live up to the franchise's reputation as an evergreen seller. The title enjoys a 40.28% attach rate, which means that just a copy has been selling for just under every two Switch consoles.
At this point, I'm curious to see whether Mario Kart 8 can break that million-sales mark by the time it exits the big board. Though sales have slowed over the summer, the game still enjoys solid momentum, which simply can't be ignored.
For those seeking something a bit more visceral, Pokémon has you covered. Pokken Tournament DX (Switch) scored a knockout at sixth place this period, with 11,831 units sold (88,678 LTD). The title's continues sales continue to impress, though we are seeing a very real downward trend in the numbers. I do want to say that we'll see this crack 100K before it exits, but I'm going to caution with the a firm "if the sales maintain their current trends." Either way, a port of a Wii U game that went up against Marvel vs. Capcom is within arm's reach of that major sales milestone. I'm sure that more than a few folks at the Pokémon Company are in good spirits about this.
For those seeking some straight-up, "mow down hundreds at a time" action, Fire Emblem Warriors (Switch, 3DS) continues to deliver. The Switch version dipped to the #9 spot this time around, with 8,024 units sold (49,514 LTD). The 3DS version wasn't far behind, capturing 13th with 4,952 copies reaching customers (23,309 LTD). Together, the two SKUs have moved 72,823 units. On the plus side, both games are falling within that 73-85% week-2 decline, so we're not seeing massive drop-offs on either title. On the minus side, though, the game is still heavily underperforming. At this point, single-platform sales for Hyrule Warriors stood at 84,232, so we're seeing Fire Emblem fall further behind with each passing week. While it's possible that we'll see the two versions of Fire Emblem Warriors crack 100K, I wouldn't expect to see it go much further at this point.
Speaking of Hyrule, Link's latest romp through the realm continues to delight fans across Japan. The Legend of Zelda: Breath of the Wild clung to 11th this period, with 6,196 units sold (604,865 LTD). This is a pretty big milestone for the franchise, which has just defied so many expectations since its March 3 launch. To see the title crack the 600K barrier after the relatively modest sales of Wind Waker HD, Triforce Heroes is nothing short of incredible. As of today, the title enjoys a 33.19% attach rate, meaning that roughly 1/3 of all Switch owners own a copy of the game. I'm curious to see how sales continue for this one, as we enter the crowded holiday season.
Deeper down in the under-charts, we see that being double-crossed has its advantages. Monster Hunter Double Cross (Switch) pushed 4,785 units (151,668 LTD) to hang on to 14th place. After an unlikely start, Monster Hunter XX has managed to finally crack that 150K barrier. Though sales are still low in comparison to its 3DS counterpart, the title's doing as well as expected in its status as a late port that was released ahead of an anticipated flagship game. I'm curious to see how the title fares, but a pretty major drop-off as we get closer ot the holidays.
Meanwhile, fans continue to head to the pitch for a quick pick-up game. FIFA 18 (Switch) dipped to the #15 space with 4,660 copies reaching customers (17,276 LTD). Now, looking at the week-2 performance, the title saw just 63% in declines, which is far below the usual week-2 drop. I'm still not expecting this to light the charts on fire or grow some crazy legs, but we should see it crack the 25K mark at the very least.
A bit further behind, we see a few noble adventurers as they continue their globe-trotting journey. Dragon Quest XI: Echoes of an Elusive Age (3DS) rested at 16th place, with 4,370 units sold (1,737,922 LTD). The SKU is still on track to crack that 175K mark, and I'm still holding the "when" at some time in November.
In Goku's world, we haven't even seen this title's final form. Dragon Ball: Xenoverse 2 (Switch) clawed its way up to 17th place, with 4,339 copies reaching customers (40,424 LTD). The title's continued sales is pretty impressive, given Bandai's super low week-1 shipments, and that drop-off in the second week. I'm genuinely hoping that we'll see this crack 50K by the end of the month, but I'm not ready to make a firm prediction just yet.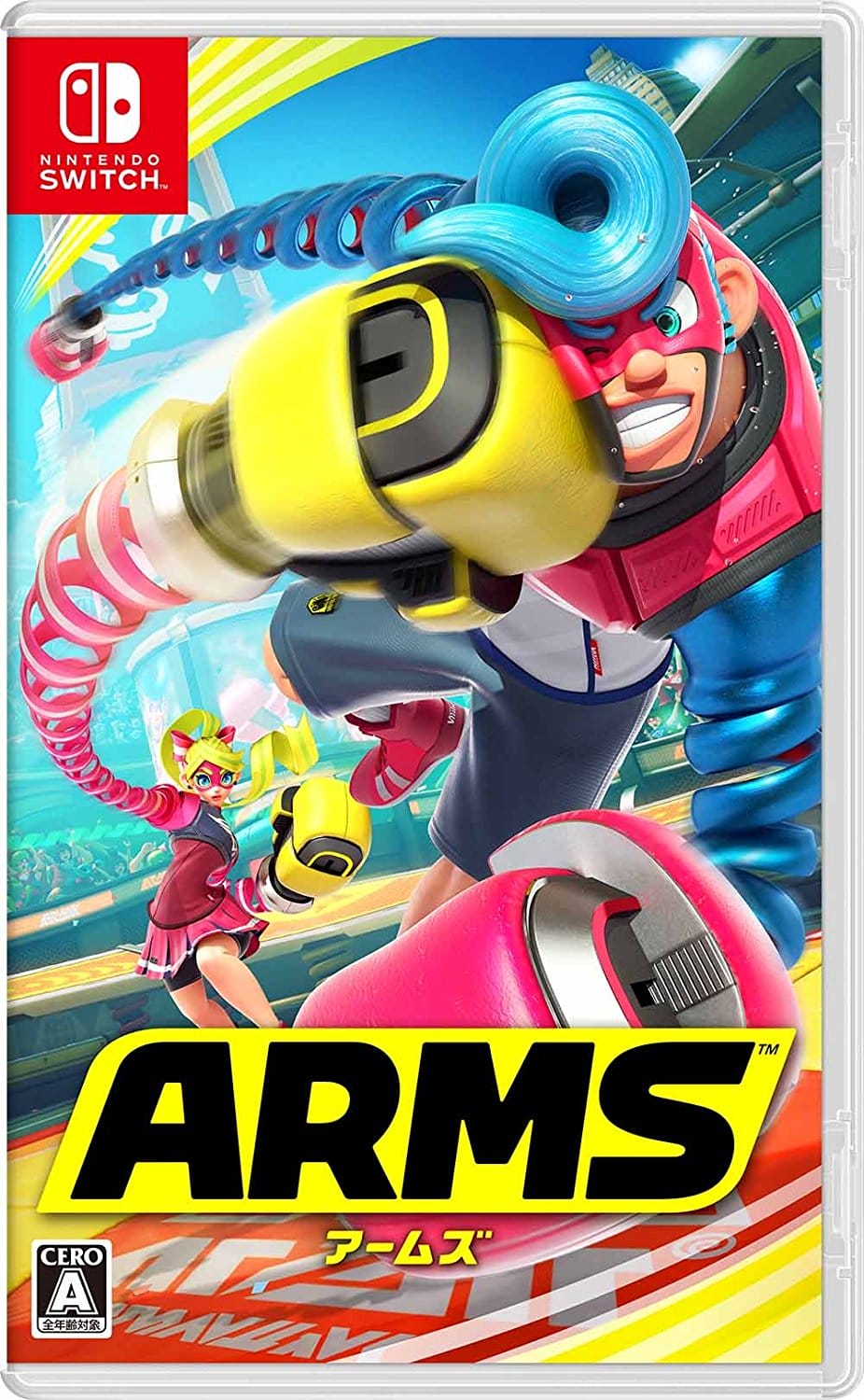 Somehow, that gateway to the snack world remains open. The Snack World: TreJarers (3DS) dipped to the #18 space, with 4,126 units sold (176,969 LTD). It's a good week for the title, which finally cracked 175K in sales. Still, I do think its days in the charts are limited, and that we won't see that 200K milestone occur in the charts.
At the back of the pack, ARMS (Switch) managed to bounce back like Lola Pop. The title rose to 19th place, with 3,340 units sold (232,688 LTD). This one has real potential to hit the 250K mark, albeit outside the charts – still, I do see it being one of those titles that will bounce in with content updates, and I could feasibly see an EVO spike next year.
On the Hardware Front
The Switch kept its top-spot crown this week, with 38,204 units sold (1,822,388 LTD). The 3DS wasn't far behind, taking second with 23,051 handhelds reaching customers (23,395,187 LTD). Of those, 12,658 were 2DS XL units.
The Wii U, meanwhile, is disappearing into the sunset, with just 45 units sold.

Sony
Titles on the PlayStation family of consoles claimed seven spaces on the big board, with six PS4 games and a Vita title making the cut.
At the top of the heap, folks are coming together for some fast footie action. FIFA 18 (PS4) dipped to fourth place this period, with 13,169 units sold (69,088 LTD). The title's week-two drop of 76% is within the expected range, so we should see a fairly predictable overall sales progression as we continue forward. I wouldn't be shocked to see the title hit 75K, and 100K does seem within the realm of possibility at this point (key words).
Competing title Winning Eleven 2018 (PS4) also charted at 10th place, with 6,266 copies reachign customers (97,712). I fully expect to see this one crack 100K next sales period, so kudos, Konami.
RPG fans, meanwhile, continue to explore a magnificent world with a rockin' soundtrack. The Legend of Heroes: Trails of Cold Steel III (PS4) dipped to fifth place, with 12,581 copies reaching customers (99,841 LTD). While sales are still roughly in line with Vita sales for Trails of Cold Steel II, it's a pretty major drop from the 150K sales across multiple platforms. The 86% drop is typical of a console RPG, so I expect the title to drop from the charts in fairly short order.
For folks looking for a little more action in their RPG, Dragon's Dogma (PS4) has you covered. The title debuted at 7th place, with 11,666 units sold. Though some are painting this as a low debut, I have to argue otherwise, given that the title effectively sold out. I don't expect to see this one light the charts on fire, but it looks to be selling within expectations.
Now, if you want to see a real sales disappointment, look no further than Sniper: Ghost Warrior 3 (PS4). Ubisoft's shoot-bang game sold just 10,825 units to take 8th place. According to Famitsu, the game moved just 40-60% of its initial inventory, so I expect to see this one hitting the bomba bins sooner than later.
Just outside the top-10, Vita fans have found some new life. Compile Heart RPG Tokyo Clanpool (Vita) opened at 12th place, with 5,197 sales. Though sales are low, this is roughly on-par with Vita adventure game openings.
At the back of the pack, folks continue to get their team action on with Destiny 2 (PS4). Bungie's latest shooter sold 3,205 units (91,893 LTD) to claim 20th place. Though this should reach 100K, it likely won't hit the milestone in the big board.
On the Hardware Front
The PS4 took third place this period, with 22,549 systems sold (5,406,727 LTD). Of those, 5,689 were PS4 Pro consoles.
The Vita took a distant fourth place, with 3,545 units sold (5,715,192 LTD). The PS3, meanwhile, continues its slow walk into the night, with 72 units reaching customers (10,469,384 LTD).

Microsoft
The XBox One sold through 186 units this week, which is more than double last week's sales.
Yanno what? I'm not going to snark this time – you've earned a week off, Microsoft. You hit three digits again. Good work, go get your pumpkin sticker at the next window.