So, what is a Halloween Pajama, and why is it in Seattle?
Earlier today, anime director Yasuhiro Irie (Fullmetal Alchemist: Brotherhood, Alien Nine) launched a Kickstarter campaign for a new anime project, titled Halloween Pajama in Seattle. The project seeks to raise 20 million yen ($176,764 USD) in funding by December 5.
If the campaign is successful, Irie will produce a 20-minute feature, complete with opening and closing credit sequences. Irie estimates production to finish in December 2018.
Numerous visuals and a pitch video were released for the project, which you can check out below.
Concept
Halloween Pajama in Seattle will adapt a chapter of Yasuhiro Irie's original Halloween Pajama manga. Specifically, the feature will cover "Halloween Pajama in Seattle: The Dream Catcher". The episode will be a musical, with characters singing.
Irie released the chapter in English in both PDF and Kindle formats.
The planned anime is based on the "Halloween Pajama in Seattle: The Dream Catcher" chapter of the manga, and it will be a musical that features characters singing. Irie has made the chapter available in English on Kindle and PDF.
Pitch Video
Key Visual
The visual features lead character Ran Jakou in her "Halloween Pajama" costume, standing on a rooftop.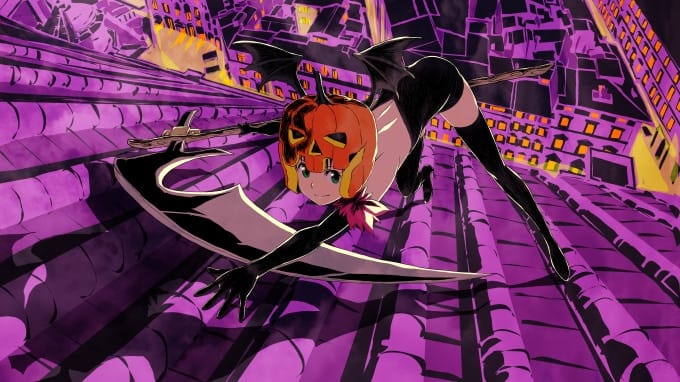 Character Visuals
Visuals for Ran Jakou, as well as her "Halloween Pajama" alter ego were unveiled. You can check them out below.
The reward tiers for the campaign are as follows:
¥200: Thank-you email with illustration
¥500: Access to the special on YouTube, Thank-you email with illustration
¥1,000: Weekly Newsletter, Access to the special on YouTube, Thank-you email with illustration
¥2,500: Soundtrack Download, Weekly Newsletter, Access to the special on YouTube, Thank-you email with illustration
¥5,000: Download Halloween Pajama manga volumes 1-5, Plus all rewards at ¥2,500 tier
¥7,500: Kindle download of Halloween Pajama "Rough Sketch Book", plus all rewards at ¥5,000 tier
¥10,000: Backer name in end credits, plus all rewards at ¥7,500 tier
¥15,000: Production material downloads (Backgrounds, character art, props, storyboards, etc. – Kindle), plus all rewards at ¥10,000 tier
¥15,000: DVD copy of the special, plus all rewards at ¥10,000 tier
¥15,000: Tote bag with illustration by Yasuhiro Irie, plus all rewards at ¥10,000 tier
¥20,000: Downloads for all production materials, plus all rewards at ¥15,000 (DVD) tier
¥20,000: Downloads for all production materials, plus all rewards at ¥15,000 (Tote Bag) tier
¥25,000: Invite to Production Kick-off event in Tokyo, downloads for all production materials, plus all rewards at ¥10,000 tier
¥30,000: Attend a private screening of Halloween Pajama, DVD copy of the special, plus all rewards at ¥20,000 (Tote Bag) tier
¥30,000: Attend a wrap party for Halloween Pajama, DVD copy of the special, plus all rewards at ¥20,000 (Tote Bag) tier
¥50,000: T-Shirts, Printed version of manga, DVD copy of the special, plus all rewards at ¥20,000 (Tote Bag) tier
¥50,000: Attend Production Kick-off, Private Screening, & Wrap Party, DVD copy of the special, plus all rewards at ¥20,000 (Tote Bag) tier
¥100,000: Autographed shikishi signboard with an illustration by Yasuhiro Irie, Printed version of Halloween Pajama manga, elevated recognition in end credits, DVD copy of the special, T-Shirts, plus all rewards at ¥20,000 (Tote Bag) tier
¥200,000: Name credited in opening theme, Appear as a character in 10 cuts, two tote bags, two DVDs, two T-shirts, Attend Kick-off, private screening, & wrap party, plus all other rewards at ¥100,000 tier
Source: Kickstarter