The last encore is about to begin. All that remains is to count down the weeks.
Earlier today, the official Fate/Extra Last Encore anime website updated with several new details. A trailer, a new visual, three cast members, and several staffers were unveiled. We break the details down below:
Trailer
The 90-second teaser introduces the new cast and crew members, which we're highlighting below. Opening theme song Bright Burning Shout by T.M. Revolution and ending theme Tsuki to Hanataba (The Moon and the Bouquet by Sayuri are used as background tracks.
Key Visual
The new visual features Saber of Red standing beside Hakuno Kishinami. Geometrically-patterned obelisks stand in the background.
Cast
The series will add the following:
Rin Tohsaka: Kana Ueda
Shinji Matō: Hiroshi Kamiya
Sakura Matō: Noriko Shitaya
Staff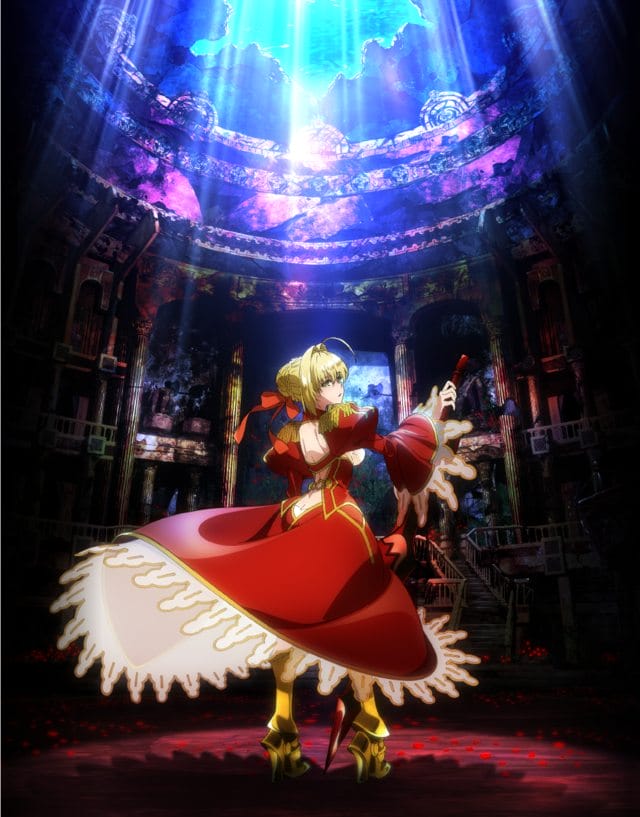 New staffers attached to the project include:
Chief Animation Director: Hiroki Yamamura
Character Design: Hiroki Yamamura
Action Director: Kazuhiro Miwa
Art Director: Takuma Mochizuki
Color Key: Jin Hibino
CG Director: Shinya Takano
Director of Photography: Takayuki Aizu
Editor: Rie Matsubara
Sound Director: Yota Tsuruoka
Sound Production: Rakuonsha
Fate/Extra Last Encore will hit Japanese TV on January 27. The full broadcast schedule is as follows:
Tokyo MX: 1/27/2018 at 24:00 (1/28/2018 at midnight)
Gunma TV: 1/27/2018 at 24:00 (1/28/2018 at midnight)
Tochigi TV: 1/27/2018 at 24:00 (1/28/2018 at midnight)
BS11: 1/27/2018 at 24:00 (1/28/2018 at midnight)
MBS: 1/30/2018 at 27:30 (1/31/2018 at 3:30AM)
Netflix is listed as "exclusive" streaming provider, though there is no word on whether this is limited to Japan or a global license. The platform will start streaming the show on January 31, with new episodes being added on Wednesdays.
The series will adapt the Fate/Extra series of video games.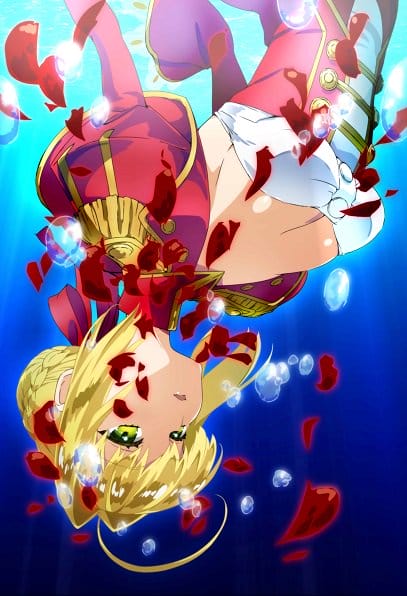 Akiyuki Shinbo (Puella Magi Madoka Magica, Bakemonogatari) will direct the project at studio Shaft, with Masaaki Takiyama (Nyaruko: Crawling with Love! Season 2, Tokyo ESP) providing character designs. Fate/stay night creator Kinoko Nasu is in charge of series composition.
Other confirmed crew members include:
Series Director: Yukihiro Miyamoto
Music: Satoru Kousaki
Original Game: Marvelous & Type-Moon
The confirmed voice cast includes:
Hakuno Kishinami: Atsushi Abe
Saber: Sakura Tange
Rider: Urara Takano
Archer: Kousuke Toriumi
Caster: Ai Nonaka
Berserker: Kunihiko Yasui
Gawain: Takahiro Mizushima
The Fate/Extra games first hit Sony's PSP in July 2010. Aksys Games released the game in North America in November 2011. The title was followed up by companion game Fate/Extra CCC, which features an opening movie directed by Shinbo at Shaft.
Source: MoCa News