Worry not, true believers. The Marvel Super Heroes will be back in time for summer vacation!
Yesterday, broadcaster Dlife announced that Marvel Future Avengers will get a second season. The show will return to the airwaves in Summer 2018.
Dlife released a visual and started streaming a trailer for the season, which you can check out below:
Promo Video
【Dlife】『マーベル フューチャー・アベンジャーズ』新シーズン制作決定! https://t.co/KZxooR1G4A #フューチャーアベンジャーズ pic.twitter.com/SbffRDZjRM

— HYDRA日本支局 (@HYDRANYslsJP) January 19, 2018
Key Visual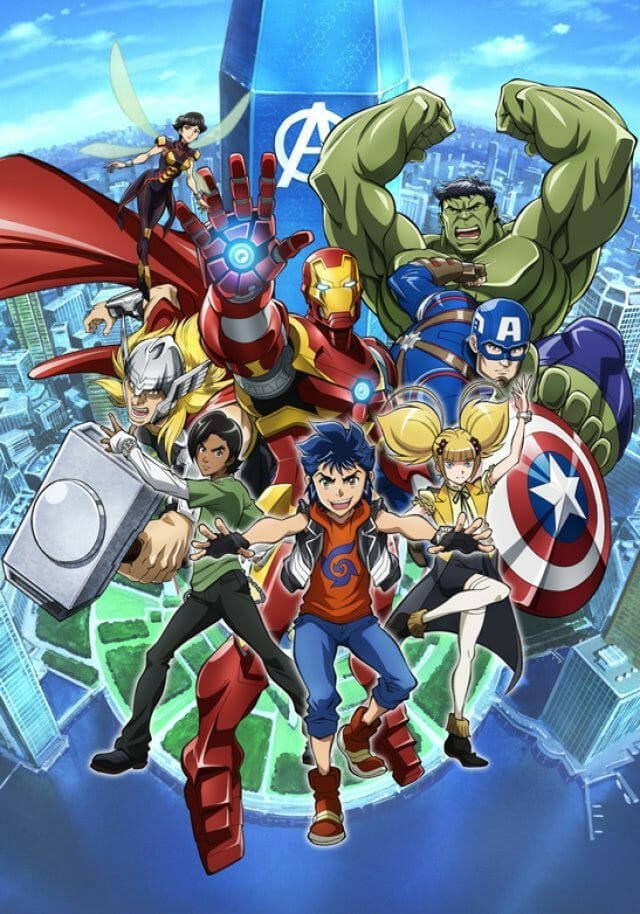 The main staff and cast from the first season will return to reprise their roles in the new run. Yuzo Sato (The Gokusen, Naruto: The Cross Roads) is back in the director's chair at Madhouse, with Takahiro Umehara (Claymore, Tenjho Tenge) providing character designs. Ryuu King (Marvel Disk Wars: The Avengers) will be back in charge of series composition.
Returning cast members include:
Iron Man: Eiji Hanawa
Captain America: Kazuhiro Nakaya
Thor: Yasuyuki Kase
Hulk: Kenichiro Masuda
Wasp: Kaori Mizuhashi
Makoto: Aki Kanada
Adi: Atsushi Tamaru
Chloe: Juri Kimura
Marvel Future Avengers is a co-production between Marvel Comics and Disney-affiliated satellite channel Dlife. The series made its début on Japanese TV on July 22, 2017. A manga adaptatoin by Teruaki Mizuno launched in Shogakukan's Bessatsu Coro Coro Comics Special magazine in their April 2017 issue.
Source: Anime! Anime!