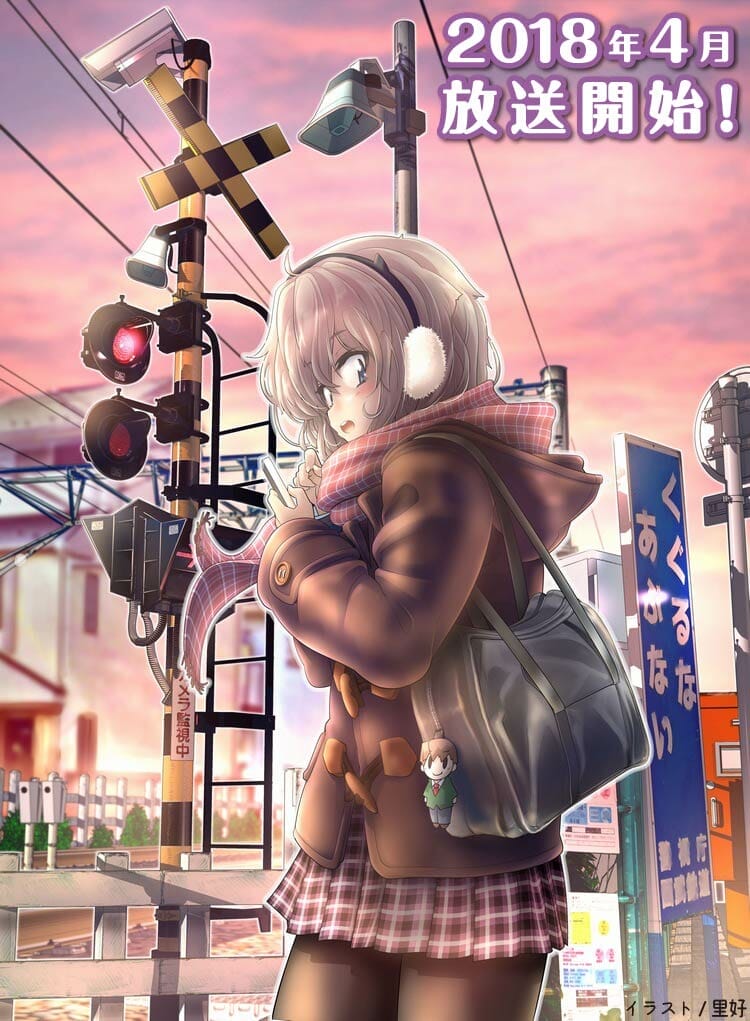 Sometimes, the most meaningful interactions can occur at a train station.
The latest issue of Futabasha's Monthly Action magazine (April 2017) unveiled several cast members for the Fumikiri Jikan (Railroad Crossing Time) anime series, as well as one of the show's theme song artists.
We break the details down below.
Cast
The series will add the following:
"Mashima-san is Lewd" Story
Mashima-san: Yuri Komagata
Tanishi: Kazuki Matsunaga
"With Teacher" Story
Teacher: Yasuhiro Mamiya
Kurobe: Mariko Honda
"Texting Siblings" Story
Misaki Komaba: Suzuna Kinoshita
Takashi Komaba: Mitsuhiro Ichiki
"Railroad Crossing Poet" Story
Theme Songs
Yuri Komagata will perform opening theme song Fumikiri Jikan. The song will ship as a single in June.
Yoshio Suzuki (Fighting Beauty Wulong) was tapped to direct Fumikiri Jikan at studio Ekachi Epilka, with Kaori Takamura providing character designs. Misuzu Chiba (Chi's Sweet Adventure) is in charge of series composition.
Other confirmed crew members include:
Art Director: Miyuki Kawashima
Color Key Artist: Ayaka Nagano
Director of Photography: Keiji Oshima
The series will star the following:
Ai: Sayaka Senbongi
Tomo: Yui Ogura
Yoshimi Satō's Fumikiri Jikan manga launched in the pages of Futabasha's Monthly Action magazine in 2016. The series currently spans two volumes, with the most recent hitting stores on May 12, 2017.
Source: Anime News Network