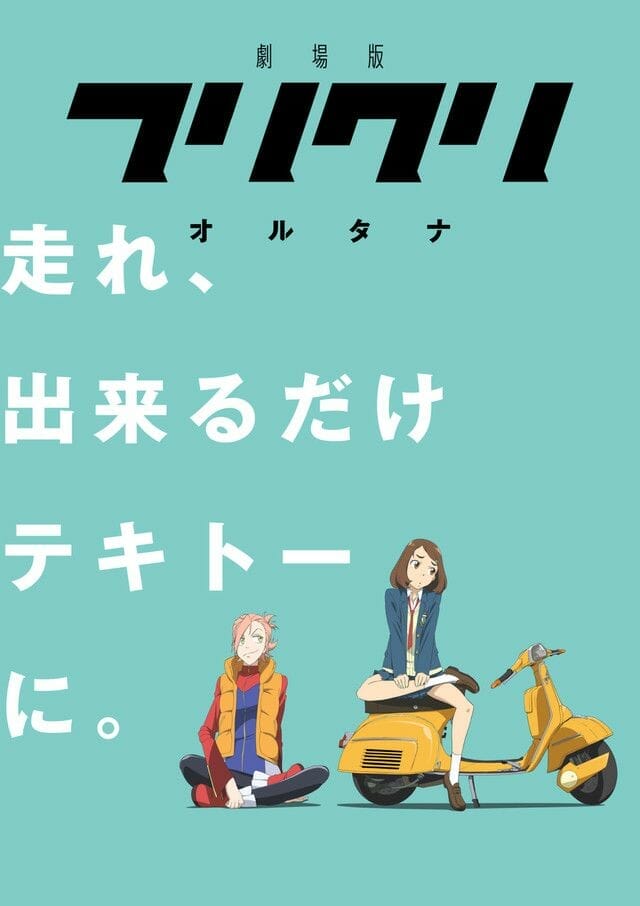 Yes, it really happened, no this isn't a joke.
As part of their annual April Fool's Joke, Adult Swim's Toonami block aired the first episode of FLCL: Alternative in Japanese with English subtitles. The title is still slated to to hit the block in dubbed format this September.
Kazuya Tsurumaki (FLCL, Gunbuster) is supervising the project, with Katsuyuki Motohiro (Psycho-Pass, Atom The Beginning) working at Chief Director at Production I.G. Yūichi Takahashi (Gatchaman Crowds insight, Macross Frontier) is in charge of character designs for the project, while Hideto Iwai writes the scripts.
The Pillows scored the show's soundtrack, and performs opening theme song Star Overhead.
Other confirmed crew members include:
Director: Yutaka Uemura
Director: Kiyotaka Suzuki
Original Character Design: Yoshiyuki Sadamoto
Mechanical Design: Kiyotaka Oshiyama
Animation Production: Production I.G, NUT, REVOROOT
Costume Design: Hiromi Taniguchi
Prop Design: Yuji Hosogoe
Prop Design: Hiyori Denforword Akishino (Aki Production)
Background Art Director: Ayaka Fujii
Color Design: Chiho Nakamura
Director of Photography: Shinji Tonsho
CG Director: Tsukasa Saitō
Music Director/Composer: R.O.N
Sound Director: Toru Nakano
Supervisor: Kazuya Tsurumaki
The series stars the following:
Haruko Harahara: Mayumi Shintani
Kana Kawamoto: Karen Miyama
Tomomi Heta (Pez): Yuri Yoshida
Sei Yajima (Hijiri): Riho Iida
Mitsuru Motoyama (Mossan): Mutsumi Tamura
Sudō Kan: Katsuyuki Konishi
Mon Sasaki: Takuma Nagatsuka
Aida-ben: Ryouta Suzuki
Shizuka Kōmoto : Miki Itou
Bunta Kōmoto: Maho Masaka (真坂真帆)
Yōga Denisu: Katsuji Mori
Maki Kitaki: Kaya Matsutani
Taichi Kanda: Yutaka Aoyama
Adult Swim describes FLCL: Alternative as:
The series centers on the misadventures of 17-year-old Kana, a high school junior who spends her days hanging out with her besties, Mossan, Hijiri, and Pets. They live unremarkable lives, until the day a Mecha falls out of the sky, along with a strange woman named "Haruko." Her plans for Kana and her friends involve the force known as "ATOMSK." Kana will have to risk everything to decide whether or not to help… like she really has a choice!
Sources: Twitter (GWOTaku)
Update 4/1/2018 at 12:45AM EDT: Apparently, Toonami only showed the first episode as part of the gag. The block is also airing 2004 classic Mind Game, which was directed by Masaaki Yuasa.