Tove Jansson's legendary character is finding a home… er… in Saitama.
Earlier today, news outlets reported that Moomin will get a theme park in Japan's Saitama prefecture. The park, which will be named the "Moomin Valley Park," will open its doors in March 2019 in the city of Hannō.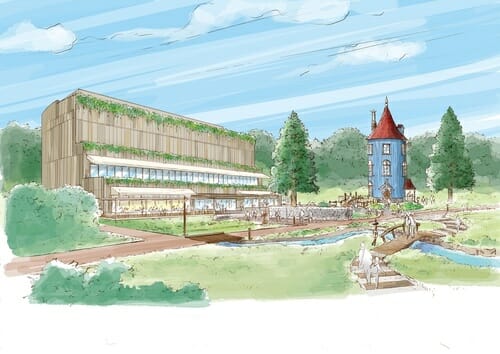 The Moomin Valley Park will include entertainment by the Moomin Family and their friends will be available to guests. In addition, exhibits that recreate popular landmarks like the lighthouse and theatre that the family inhabited.
Planned attractions include: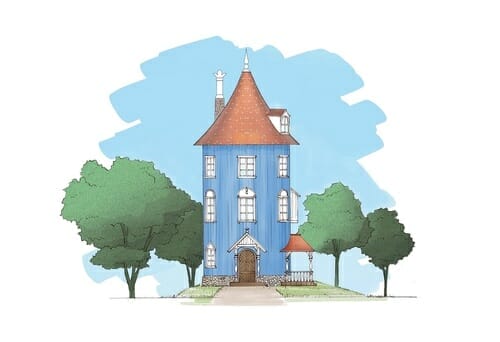 Moomin's Home: A faithful recreation of Moomin's house. The basement includes a food storage. The first floor includes a kitchen and dining room. The second floor will include a living room, as well as Mama and Papa's room. The third floor will include Moomin and Little Mi's room, while the attic includes Papa's office.
The Ocean Orchestra: An attraction that also appeared in the original work. The park's version will include accurate floor and wall recreations. Projections will also appear, which will be used to create a more immersive experience.
Several artistic renders of the park were also revealed, which you can check out below:
Moomin began as a series of books and comics by Finnish illustrator Tove Jansson. The series received several anime adaptations in Japan, with the first series hitting Japanese TV in 1969.
The most recent series, Tanoshii Moomin Ikka, aired in 1990, and received a sequel in 1992. Hiroshi Saitō (Tensai Bakabon, Fortune Dogs) served as chief director on the project at studios Tele-Image Japan Inc. and Visual '80, with Yasuhiro Nakura (The Legend of the Galactic Heroes, Metropolis) providing character designs.
Source: Livedoor