I guess UA High's even taking a trip to Amazon this year.
Earlier today, online retailer Amazon updated with listings for two new shows in Funimation's SimulDub lineup. The following are available for purchase from the retailers:
My Hero Academia's third season launched on April 7. The season's SimulDub premiere was delayed due to production issue. Full Metal Panic! Invisible Victory's SimulDub debuted on May 6.
Last week, Amazon started offering SimulDubs for the following:
My Hero Academia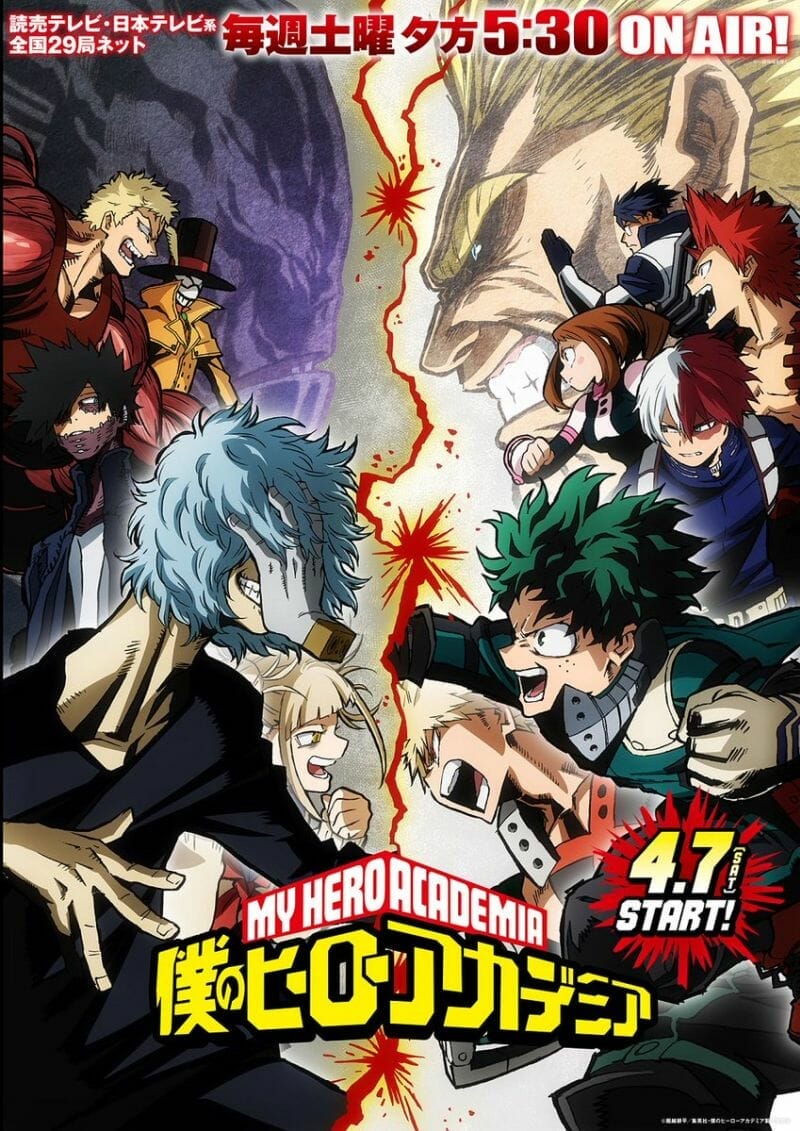 My Hero Academia is based on Kohei Horikoshi's manga of the same name. Kenji Nagasaki returned to direct the new season at Bones, with Yousuke Kuroda (Gundam Build Fighters, Trigun) penning the show's scripts. Yoshihiko Umakoshi (Berserk) is in charge of character designs.
Funimation describes the new season as:
Summer is here, and the heroes of Class 1-A and 1-B are in for the toughest training camp of their lives! A group of seasoned pros pushes everyone's Quirks to new heights as the students face one overwhelming challenge after another. Braving the elements in this secret location becomes the least of their worries when routine training turns into a critical struggle for survival.
Full Metal Panic! Invisible Victory
Full Metal Panic! Invisible Victory will be based on Shoji Gatoh (writer) and Shikidouji's (illustrator) light novel series of the same name. Katsuichi Nakayama (Nishi no Yoki Majo – Astraea Testament) will take the director's chair at Xebec, with Aya Yamamoto (My Teen Romantic Comedy SNAFU TOO!, Fafner EXODUS) serving as animation director. Series creator Shoji Gatoh (The Tower of Druaga: The Aegis of Uruk, Hyōka) will take charge of series composition, and write the screenplay.
Funimation describes the series as:
Kaname's a popular girl at her high school, but it's her popularity off campus that's the problem. Unbeknownst to Kaname, terrorists are plotting her abduction, believing she possesses the abilities of the "Whispered." That's where Sousuke enters the picture. He's a soldier from Mithril, a secret counter-terrorist unit—and he's going undercover at Kaname's school to try and keep her safe.
Source: Twitter (WTK)