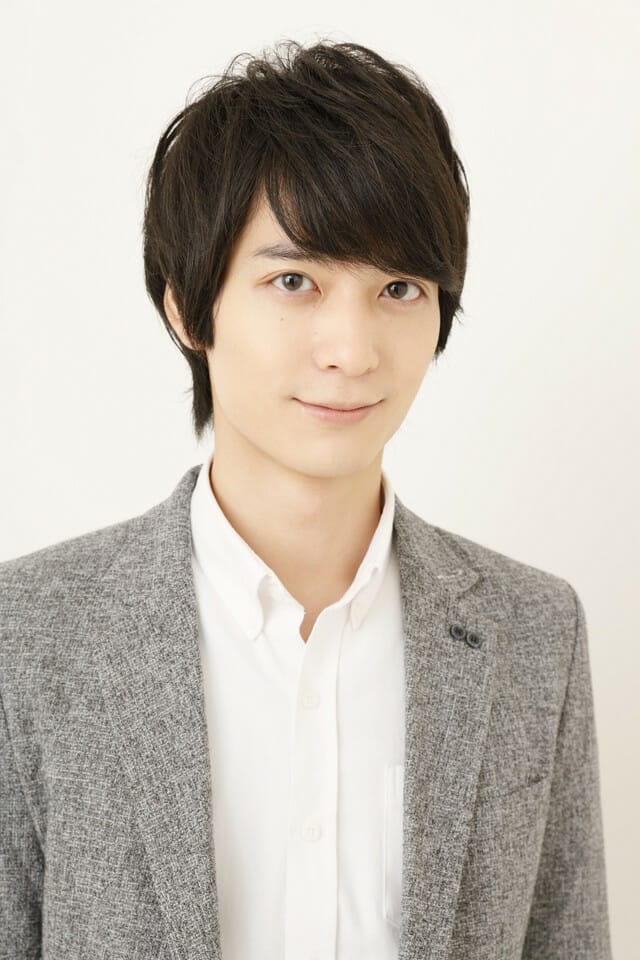 Oof… this is never good. Best wishes for a speedy recovery to Umehara-san.
Earlier today, talent agency Arts Vision reported that actor Yuichiro Umehara was hospitalized. Umehara was diagnosed with acute disseminated encephalomyelitis (ADEM), a rare autoimmune disease. The actor has gone on indefinite hiatus, as he receives treatment. Arts Vision will announce when Umehara is ready to return to work.
The official Twitter account for Kōtarō to Yūichirō Hyorotto Danshi, a radio show starring Umehara and Kotaro Nishiyama, announced that Fumiyoshi Shioya and Yū Miyazaki will serve as substitutes for Umehara for the show's May 13 and 20 episodes.
[お知らせ]
病気療養の為、梅原さんは番組を一時お休みする事になりました。5月13日と20日の放送にはピンチヒッターとして宮崎遊さんと汐谷文康さんが出演します。
梅ちゃん、ゆっくり休んで、元気な姿で帰ってくるのを待ってるよ!皆様、引き続き「ひょろっと男子」をよろしくお願いします。

— 宏太朗と裕一郎 ひょろっと男子 (@hyorotto) May 10, 2018
Rough Translation: Due to illness, Umehara-san is going to temporarily stop hosting the show. For the broadcasts on May 13 an 20, Yū Miyazaki and Fumiyoshi Shioya will appear as "pinch hitters." Ume-chan: I'll be resting up, and waiting to return with a clean bill of health! Thank you to everyone in advance for your support of these "Men of the Moment."
Acute disseminated encephalomyelitis which attacks the brain, spinal cord, and central nervous system. The brain and spinal cord become inflamed, while nerves and central nervous system see their myelin insulation damaged, and white matter destroyed. The symptoms resemble those of Multiple Sclerosis, though typically only sees a single flare-up as opposed to MS's multiple relapses. The disease afflicts 8 per 1,000,000 people per year, with the majority of those afflicted being children and adolescents.
In severe cases, ADEM can be lead to a loss of consciousness, coma, and death.
Yuichiro Umehara has been active in the entertainment industry since 2013, when he made his début in Orenchi no Furo Jijō as Wakasa. The actor has gone on to play parts in sixty-four anime titles.
Umehara's repertoire includes numerous prominent characters, including:
Black Jack (Young Black Jack)
Diabo (GATE)
En Yuifin (Cute High Earth Defense Club LOVE!)
Enshou (Gintama)
Eugene Seven Stark (Mobile Suit Gundam: Iron-Blooded Orphans)
Goro (DARLING in the FRANXX)
Mars (Black Clover)
Mitsuhide Roen (Snow White with the Red Hair)
Rene Simm (Seraph of the End: Battle in Nagoya)
Siegfried Kircheis (The Legend of the Galactic Heroes: Die Neue These)
As of press time, Umehara is performing in six ongoing projects, and he was slated to play the titular Goblin Slayer in Goblin Slayer: The Animation
Goro (DARLING in the FRANXX
Hajime Suzamoto (Tada Never Falls in Love)
Izuru Minezawa (Caligula)
Jay Yoon (Jūshinki Pandora)
Seiya Ichijō (Sword Gai: The Animation)
Siegfried Kircheis (The Legend of the Galactic Heroes: Die Neue These)
Sources: Ota-suke, Otakomu, Comic Natalie, Arts Vision, Anime! Anime!)