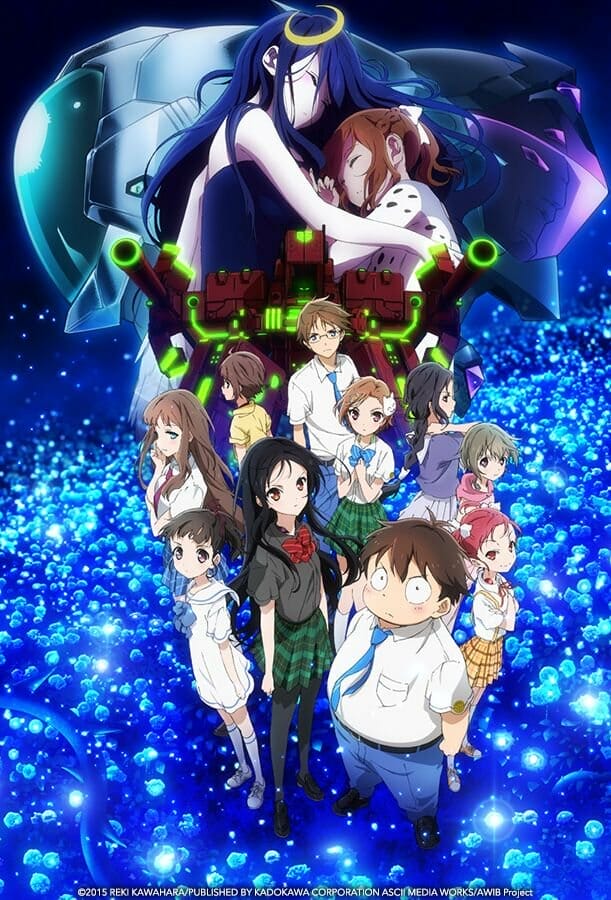 It's time to return to that famous virtual world. (Not that one)
Earlier today, Viz Media announced that they will release the Accel World: Infinite Burst feature film, as well as the Reverberation and Vacation OVAs. All three titles will hit retailers in Fall 2018.
Viz will host a screening of Accel World: Infinite Burst at Anime Expo. The film first hit Japanese theaters on July 23, 2016.
Anime Expo 2018 will be held from July 5–8, 2018 at the Los Angeles Convention Center.
Accel World: Infinite Burst features a new story by series creator Reki Kawahara. Masakazu Obara (My-HiME, My-Otome) returned to the director's chair for the project at Sunrise, while Yukiko Aikei (Horizon in the Middle of Nowhere, Your Lie In April) served as character designer and animation director. Yousuke Kabashima filled the dual role of Duel Avatar Designer and Action Director.
Viz Media currently holds the domestic rights to the Accel World TV series, which they offer on DVD and Blu-Ray, as well as via streaming on Hulu. They describe the series as:
The year is 2046. Portable devices known as Neurolinkers have enabled mankind to oversee their daily life within virtual reality networks. But the advancements in technology have yet to provide a solution for the growing number of victims of bullying.

Haruyuki Arita is one such student who finds himself on the lowest social rungs of his school. Ashamed of his miserable life, Haruyuki can only cope by indulging in virtual games. That all changes when Kuroyukihime, the most popular girl in school, approaches Haruyuki with a cryptic proposal: to "accelerate" further, and beyond.

Haruyuki is introduced to a mysterious program called Brain Burst and a virtual reality called the Accel World. Learning its secrets, Haruyuki musters the courage to accept Kuroyukihime's proposal and to fight alongside her as her knight.
Source: Twitter (VIZMedia)