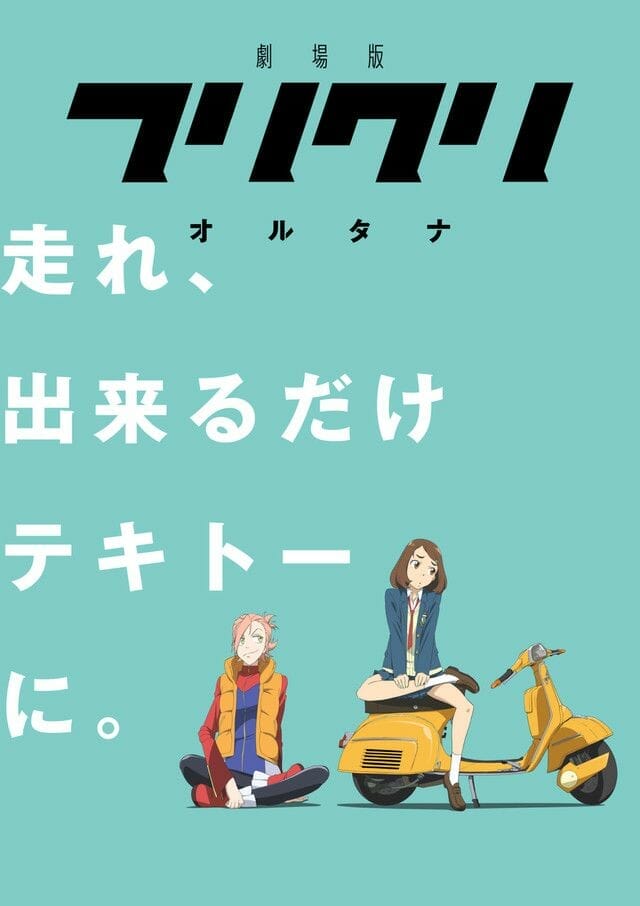 It seems that FLCL may be just the beginning.
The May 24 episode of the Toonami Faithful podcast featured Jason DeMarco as a guest host. During the show, DeMarco was asked if Adult Swim had plans to collaborate on further projects with Production I.G. following FLCL: Progressive and FLCL: Alternative.
He confirmed that Adult Swim is working on new anime content, stating:
We're in development on two or three different series right now. I don't know if any of them will go anywhere, but we are in active development on an American show and a couple of anime, so we will see.
When pressed on the response, DeMarco elaborated:
We're going to Japan every couple of months and meeting with every studio, literally we've met with almost every studio and talked to them about what they have coming up and what interests they have in collaborating with an American company […] Sort of just putting our hat in the ring along with Netflix, Amazon, and everybody that's trying to lock all those studios down.
FLCL: Progressive launched on June 3 at midnight. The six-episode series will receive a theatrical run in Japan, hitting theaters on September 29.
Kazuya Tsurumaki (FLCL, Gunbuster) is supervising the project, with Katsuyuki Motohiro (Psycho-Pass, Atom The Beginning) working at Chief Director at Production I.G. Chikashi Kubota (One-Punch Man, Corpse Princess) is in charge of character designs for the project, while Hideto Iwai writes the scripts.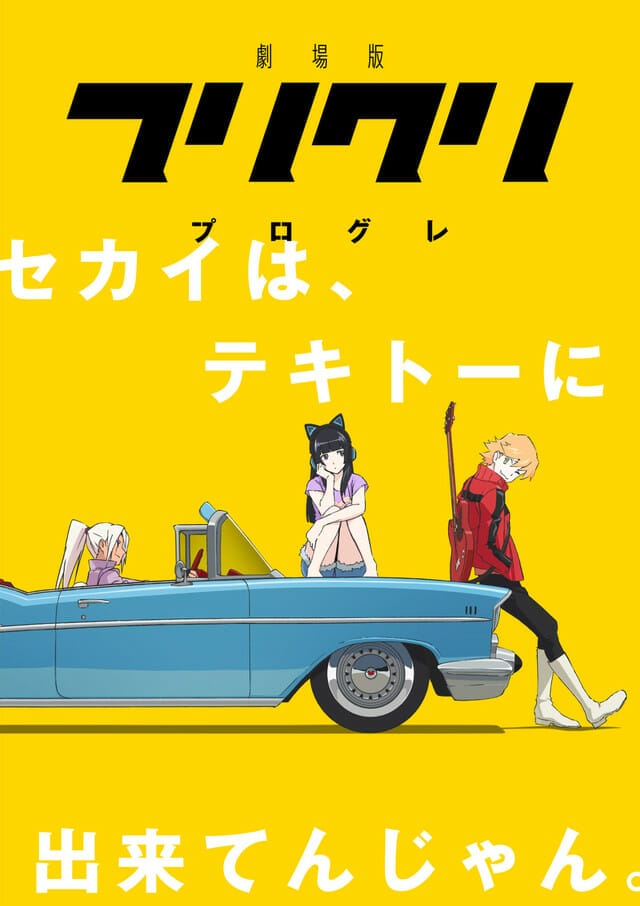 The Pillows will score the show's soundtrack, and perform opening theme song Spiky Seeds.
Other confirmed crew members include:
Director: Kazuto Arai
Director: Toshihisa Kaiya
Director: Yuki Ogawa
Director: Yoshihide Ibata
Director: Kei Suezawa
Director: Hiroshi Ikehata
Original Character Design: Yoshiyuki Sadamoto
Sub-Character Design: Mai Yoneyama
Mechanical Design: Kiyotaka Oshiyama (Studio Durian)
Prop Design: Akiko Murayama, Yōko Kubara
Background Art Director: Kazuhiro Arai
Color Design: Noriko Arisawa
Director of Photography: Koji Tanaka
CG Director: You Takayanagi
Editor: Taeko Hamauzu
Music Director/Composer: R.O.N
Sound Director: Toru Nakano
The English dub cast includes:
Haruha Raharu: Kari Wahlgren
Jinyu: Allegra Clark
Hidomi: Xanthe Huynh
Ide: Robbie Daymond
Mori: Jon Allen
Marco: Yuri Lowenthal
Aiko: Christine Marie Cabanos
Hinae: Julie Ann Taylor
Marurao: Jason Griffith
Eye Patch: J. David Brimmer
Tonkichi: Steve Kramer
Adult Swim describes the FLCL: Progressive as:
FLCL: Progressive tells the story of 14-year-old Hidomi, her classmate Ide, and two otherworldly beings, "Jinyu" and "Haruha Raharu," who are determined to unlock their hidden potential. Mixed up in this is an all-powerful force known as "ATOMSK," a gorgeous vintage car… and a certain Vespa Scooter.
Source: Comicbook.com, Toonami Faithful