Idepon, I mean Ideon, no!
On July 5, Maiden Japan announced that they acquired the rights to eight titles. The publisher will add the following:
Human Crossing
Yumeiro Patissiere
Basquash!
Hataraki Man
Space Runaway Ideon
Blue Gale Xabungle
The publisher also rescued the licenses for Armored Trooper VOTOMS and Maria Watches Over Us, which we highlighted in their own news articles.
Human Crossing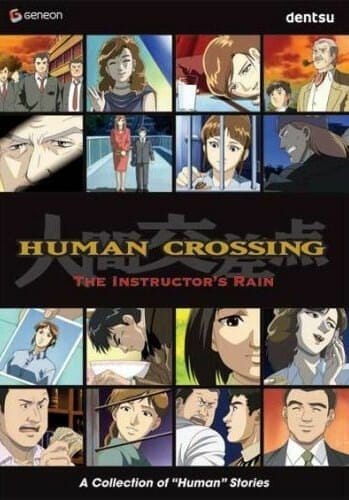 Human Crossing is a 2003 series that's based on Kenshi Hirokane and Masao Yajima's manga of the same name. Akira Kumeichi and Kazunari Kumi directed the project at studio A.C.G.T., with Sachiko Kamimura (City Hunter, The Heroic Legend of Arslan (OAV)) providing character designs.
Geneon Entertainment originally released Human Crossing on DVD in North America.
Yumeiro Patissiere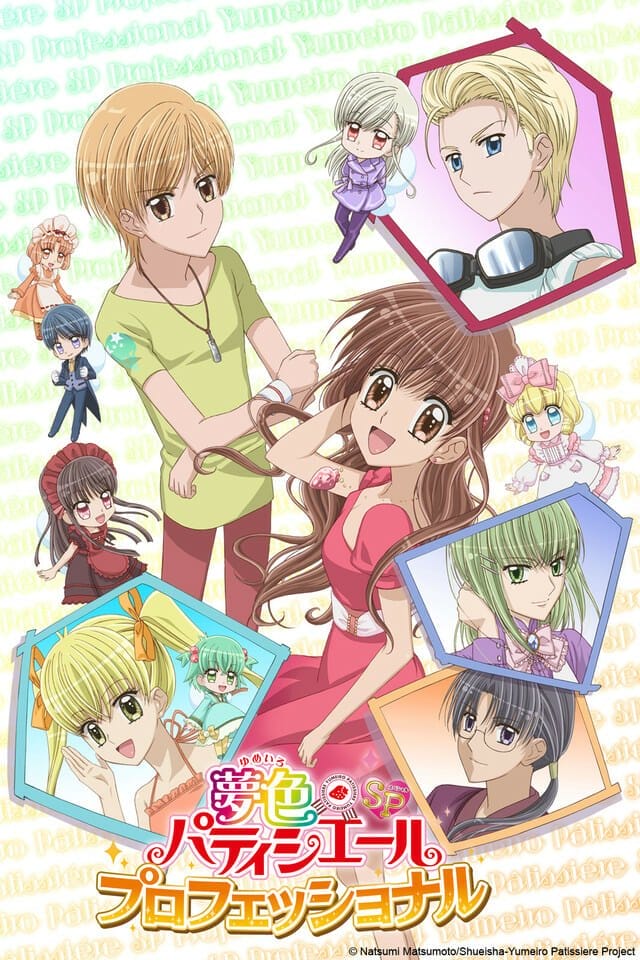 Yumeiro Pâtissière is a 2009 series that's based on Natsumi Matsumoto's manga of the same name. Iku Suzuki (Kodocha, Ranma ½: Nihao My Concubine) directed the show at Studio Hibari, with Yukiko Akiyama (Black Cat, Fantastic Detective Labyrinth) providing character designs. Takashi Yamada (Ojamajo Doremi, Hime-chan's Ribbon) was in charge of series composition for the project.
Basquash!
Basquash! is an original project from studio Satelight. Shin Itagaki (Berserk 2016, Wake Up, Girls! New Chapter) and Hidekazu Sato (Aquarion Logos, The Slayers NEXT) directed the project, while Tatsuo Sato (Argevollen, Ninja Scroll TV) took charge of series composition. Kazuhiro Soeta (ItaKiss, Lord of Lords Ryu Knight), SUEZEN (Yadamon), and Takahiro Yoshimatsu (Hunter × Hunter 2011, Overlord) provided character designs.
Basquash! originally aired in the spring 2009 broadcast season. Viewster released the title on their digital platform in 2015.
Hataraki Man
Hataraki Man is based on Moyoco Anno's manga of the same name. The 2006 series was directed by Katsumi Ono (Senki Zesshō Symphogear AXZ , Yu-Gi-Oh! Arc-V) at studio Gallop, with Hisashi Kagawa (Fresh! Pretty Cure, Kamikaze Kaito Jeanne) providing character designs. Satomi Ooshima was in charge of series composition for the project.
Space Runaway Ideon

Space Runaway Ideon is a 1980 series from Gundam creator Yoshiyuki Tomino and Hajime Yatate (the pen-name for the collective Sunrise staff). Tomino (Mobile Suit Gundam, Garzey's Wing) directed the project at Sunrise and Biboo, with Tomonori Kogawa (Tekkaman Blade, Space Battleship Yamato Resurrection) providing character designs.
HIDIVE currenltly streams Ideon and describes it as:
In the year 2300, mankind has begun colonizing planets around the Andromeda Galaxy. While doing so, they come to discover the mysterious remains of the Ideon, a godlike mecha. During the restoration process, the Ideon is unable to be activated until a humanoid alien race comes to the planet. When Cosmo Yuki climbs aboard, the Ideon activates suddenly which fends off the attack. Will Yuki be able to save the universe or will it meet its doom?
Blue Gale Xabungle

Blue Gale Xabungle is an original anime project from Sunrise. The project was directed by Gundam creator Yoshiyuki Tomino and features character designs by Tomonori Kogawa (The Super Dimension Cavalry Southern Cross, Space Runaway Ideon).
Source: Maiden Japan (Industry Panel)