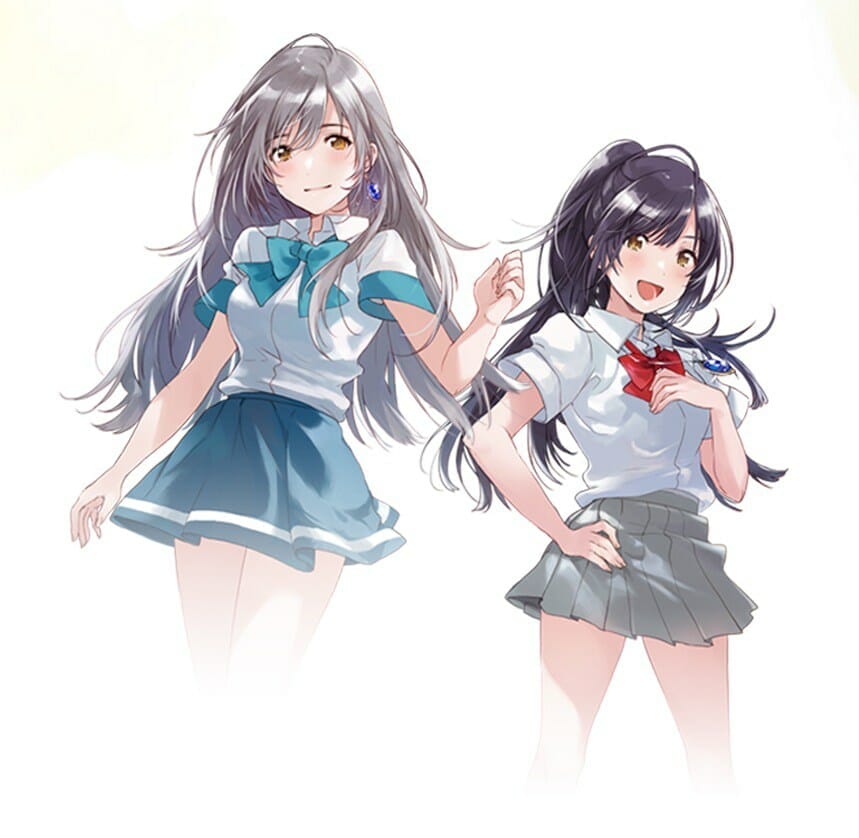 So, ah, can we say that this one is getting prime placement?
…Okay, yeah, that was pretty awful. Moving on!
Earlier today, P.A. Works' official English Twitter account announced that upcoming anime series Iroduku Sekai No Asukara (so many colors in the future what a wonderful world) will stream on Amazon's video platform. As of press time, no further details have been announced.
Iroduku Sekai No Asukara hits Japanese TV in October. The series will also stream on Amazon's Prime Video service in Japan.
Toshiya Shinohara (Black Butler, A Lull in the Sea) will direct the project at P.A. Works, with Yuki Akiyama providing character designs. Yoshiaki Dewa (Flying Witch, A Lull in the Sea) is scoring the soundtrack.
The confirmed voice cast includes:
Kohaku Tsukishiro: Kaede Hondo
Hitomi Tsukishiro: Kaori Ishihara
Shō Aoi: Shōya Chiba
Asagi Kazeno: Kana Ichinose
Kurumi Kawai: Nao Tōyama
Shō Yamabuki: Seiji Maeda
Chigusa Fukasawa: Ayumu Murase
Source: Twitter (PAWORKS_eng)