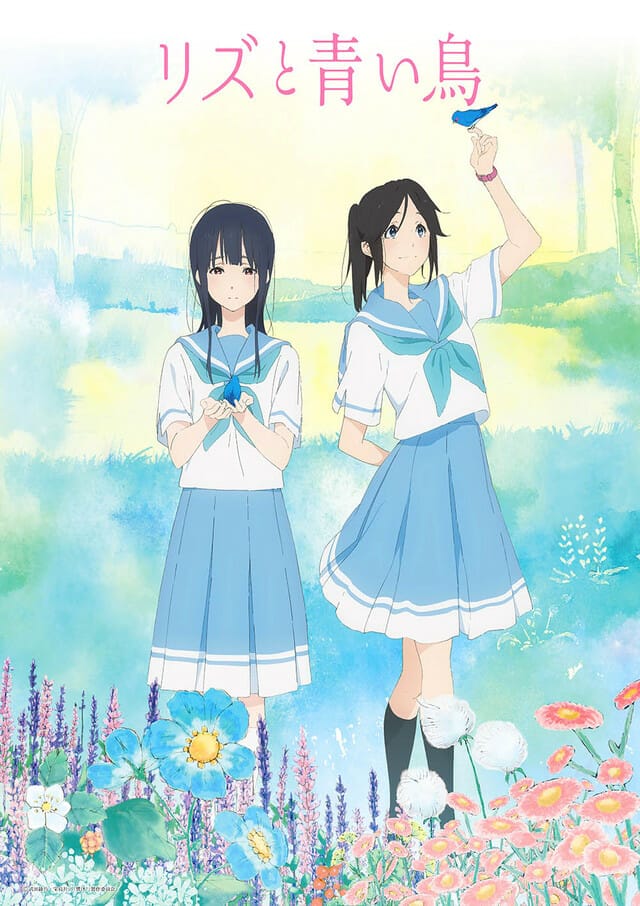 The blue bird's song may be a bit different this time, but the melody is hauntingly beautiful, all the same.
Earlier today, Eleven Arts announced the English dub cast for Liz and the Blue Bird. The film will star the following:
Mizore Yoroizuka: Laurie Hymes
Nozomi Kasaki / Tsubomi: Stephanie Sheh
Liz/Blue Girl: Courtney Shaw
Ririka: Xanthe Huynh
Yuko: Megan Harvey
Natsuki: Sarah Williams
Ms. Niyama: Ryan Bartley
Noboru: Wayne Grayson
Mr. Hashimoto: Mike Pollock
Reina: Cristina Vee
Meiko: Carrie Savage
Sapphire: Cassandra Lee Morris
Additional Voices: Brittney Lee Hamilton
Additional Voices: Alyson Leigh Rosenfeld
Additional Voices: Michael Schneider
Liz and the Blue Bird will hit theaters across the United States and Canada on November 9. The feature will be presented in Japanese, with English subtitles.
Naoko Yamada (K-On!, A Silent Voice) was tapped to direct Liz and the Blue Bird at Kyoto Animation, with Futoshi Nishiya (Free! – Iwatobi Swim Club, Nichijou – My Ordinary Life) providing character designs. Reiko Yoshida (The Cat Returns, Girls und Panzer) wrote the feature's script.
Anime Expo hosted the US premiere for the film, which they described as:
"Liz and the Blue Bird" is a story about a lonely girl named Liz, who visits a nearby lake each morning to feed the animals. One day, a small blue bird flutters down and mesmerizes Liz with its beautiful wings. Then suddenly, a young girl with captivating, blue eyes appears and Liz and the girl become friends. They begin living together and Liz's days are filled with happiness…

But one stormy day, Liz realizes that the girl is the bluebird that she had been feeding. Despite her own feelings, Liz wants the blue bird to be happy and bids her a reluctant farewell.
Source: Eleven Arts (Email Communication)