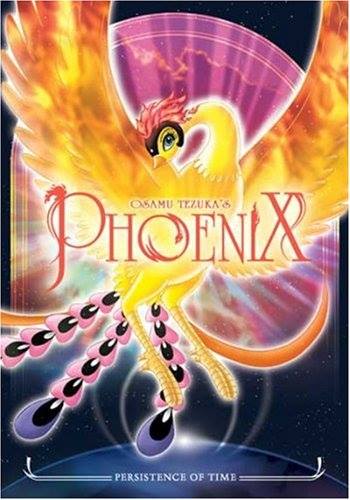 Earlier today, Media Blasters took to Facebook to announce that they re-licensed the 2004 Phoenix anime TV series. Moreover, the publisher plans to release the show on Blu-Ray for the first time in history, using a new HD transfer.
An updated DVD release is also planned, which will source the HD master.
Phoenix is based on Osamu Tezuka's manga of the same name. The series was directed by Ryousuke Takahashi (Armored Trooper Votoms, Gasaraki) at Tezuka Productions, with the team of Akio Sugino, Hiroshi Uchida, Kyuma Oshita, and Masayoshi Nishida providing character designs.
Media Blasters originally released the title on DVD in 2008, and re-released it in a Litebox set in 2010. They describe the show as:
All throughout time, men and women have desired the Phoenix, for it brings the promise of eternal life. The epic cycles of the Phoenix continue with Leona, brought back to life by modern science after a mysterious lab accident on the moon. With a cybernetic brain and no memories, he sees robots as people and people as monsters. But when Leona unravels what really happened on the moon, he finds that he was the biggest monster of all.