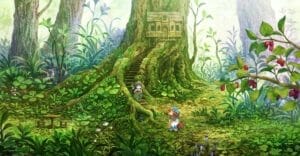 Earlier today, Sentai Filmworks unveiled their full English dub cast for Hakumei and Mikochi. The series will star the following:
Hakumei: Brittney Karbowski
Mikochi: Amanda Lee
Ayune: Heidi Hinkel
Hakuyo: Joanne Bonasso
Iwashi: Ty Mahany
Jada: Carli Mosier
Kate: Carl Masterson
Kobone: Shelley Calene-Black
Young Kobone: Christina Kelly
Koharu: Caitlynn French
Konju: Allison Sumrall
Mimi: Juliet Simmons
Narai: Josh Morrison
Raika: Cat Thomas
Ryokubirou: Courtney Lomelo
Sen: Kira Vincent-Davis
Fusenmaru: John Swasey
Furniture Store Clerk: Patricia Duran
Sasanami: Brittany Lauda
Grasshopper: Kyle Jones
Vintage Store Clerk: Greg Cote
Lizard: Andrew Love
Leopard: Nathan Wilson
Nobuki: Bryson Baugus
Sekimenmaru: Gabriel Regojo
Keika: Shelby Blocker
Tsumujimaru: John Gremillion
Hikagi: David Wald
Yunaka: Adam Gibbs
Biryuu: Gareth West
Tougetsu: Jack Ivy
Koyabe: Scott Gibbs
Ukai: Mark X Laskowski
Old Hedgehog: James Belcher
Shinato: Olivia Swasey
Mimari: Christina Kelly
Shannon Reed is directing the adaptation. Sentai started streaming a teaser for the dub, which you can check out below.
Hakumei and Mikochi is based on Takuto Kashiki's manga of the same name. Masaomi Andō (Muv-Luv Alternative: Total Eclipse, School-Live!) directed the project at Lerche, with Tomoko Iwasa (Kasimasi – Girl Meets Girl, Junod) providing character designs. Reiko Yoshida (Bakuman., Girls und Panzer) was in charge of series composition.
Sentai Filmworks describes the show as:
Hakumei and Mikochi are two small girls who live together in a tiny house in the great big forest. In fact, their house is so tiny that it all fits inside just one tree! But that's fine because Hakumei and Mikochi are only 3.5 inches tall, so their tree is as big to them as a skyscraper is to normal people! They're not the only tiny people living in their community either, and when Hakumei and Mikochi aren't out exploring, they like to spend their time visiting their neighbors, some of whom are other small folk like the inventor Sen and Konju the songstress, while others are beetles, squirrels and even a big scary owl who is definitely not friendly! For a whole new perspective on life, come look at the world from a different angle with HAKUMEI AND MIKOCHI!
Source: Sentai Filmworks