Earlier today, the official Kenja no Mago anime website updated with a new teaser trailer. The two-minute teaser offers a brief overview of the show's main concepts. Theme song Ultimate☆Magic by i☆Ris kicks in as a background track at the 1:19 mark. Closing theme song Attōteki Vivid Days by Nanami Yoshi takes over as the main background music at the 1:57 mark.
Kenja no Mago hits Japanese TV on April 10. The full broadcast schedule is as follows (All times JST):
AT-X: 4/10/2019 at 23:30 (4/10/2019 at 11:30PM)
ABC: 4/10/2019 at 26:20 (4/11/2019 at 2:20AM)
Tokyo MX: 4/11/2019 at 23:30 (4/11/2019 at 11:30PM)
BS11: 4/11/2019 at 23:30 (4/11/2019 at 11:30PM)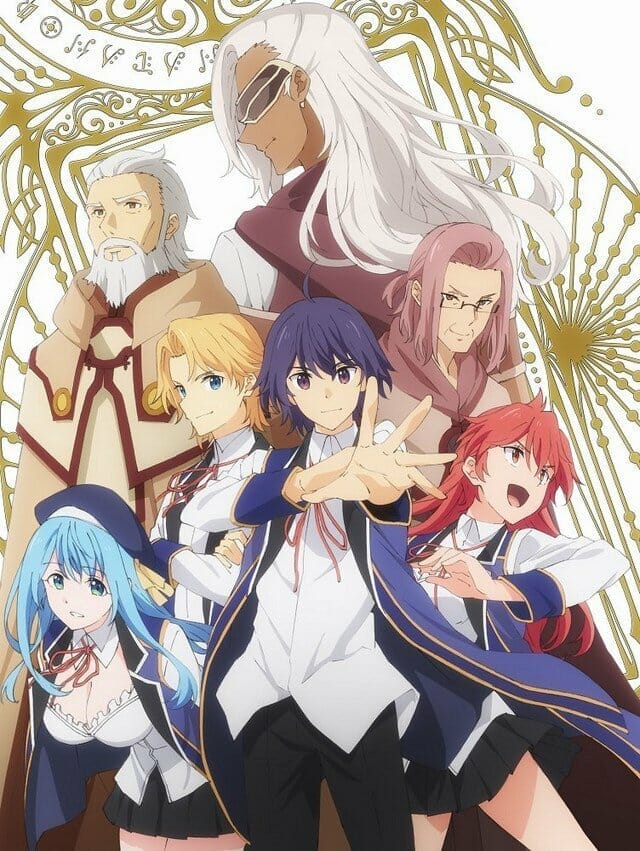 Masafumi Tamura (Ange Vierge, Two Car) will direct the project at Silver Link, with Yuki Sawairi (Two Car, Masamune-kun's Revenge) providing character designs. Tatsuya Takahashi (Ms. vampire who lives in my neighborhood, And you thought there is never a girl online?) is in charge of series composition.
The confirmed voice cast includes:
Shin Wolford: Yūsuke Kobayashi
Toll von Flegel: Arisa Shida
Tony Freyd: Chiaki Kobayashi
Melinda Bowen: Gara Takashima
Yuri Carlton: Juri Nagatsuma
Julius von Littenheim: Keisuke Koumoto
Lynn Hughes: Megumi Yamaguchi
Alice Corner: Miyu Kubota
Sicily von Claude: Rina Hon'izumi
Olivia Stone: Saya Satō
August von Earlshide: Shohei Komatsu
Mark Bean: Shouta Hayama
Oliver Schtrom: Toshiyuki Morikawa
Maria von Messina: Yūki Wakai
Merlin Walford: Yūsaku Yara
Tsuyoshi Yoshioka's Kenja no Mago novels began on the Shōsetsuka ni Narō publishing platform in 2015. The series was picked up by Enterbrain, who ran the series (with illustrations by Seiji Kikuchi) under their Famitsu Bunko imprint in July of that year. Nine volumes have been produced to date, with the latest hitting stores on December 29.
A manga adaptation by Yoshioka and illustrator Shunsuke Ogata kicked off in Kadokawa's Young Ace Up in March 2016. The series also has nine volumes, the ninth of which hit stores on December 29.
Source: Ota-suke